Brad In Japan: Travel in Korea - Part 2
In which Brad spends two days exploring Seoul with his friend Hun and finally makes it back to Tokyo!
Hellooo and Welcome!
This is the final part of my rapid journey through Japan and Korea with Part 1 covering my travel to Seoul and this Part 2 covering my time in Seoul. It picks up on day 7 of the total trip
Day 7 (Friday) Around Seoul
For these next two days, I was as lost as you might feel reading. The town is massive and with it being a new language for me (and probably you) it's easy to feel lost. That said, part of the fun in traveling is feeling out of your comfort level.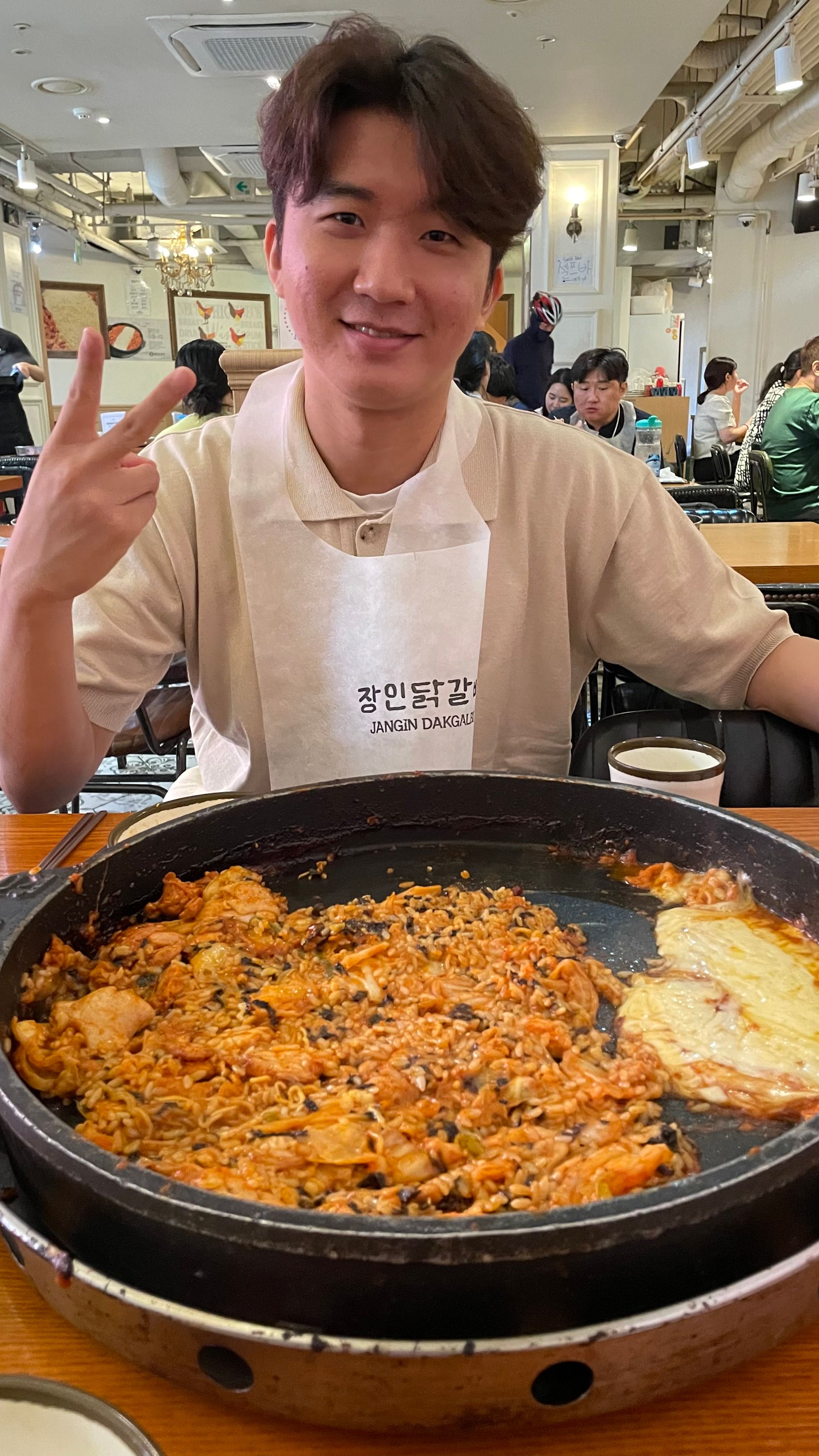 I don't even know what we started the day eating, but I can say it was delicious. It was a combo of chicken? with kimchi and cheese in the middle that was mixed all together at the end.
Afterward, I found a bunch of cool libraries/bookstores I thought would be fun to check out so we headed to our first stop in the COEX Mall: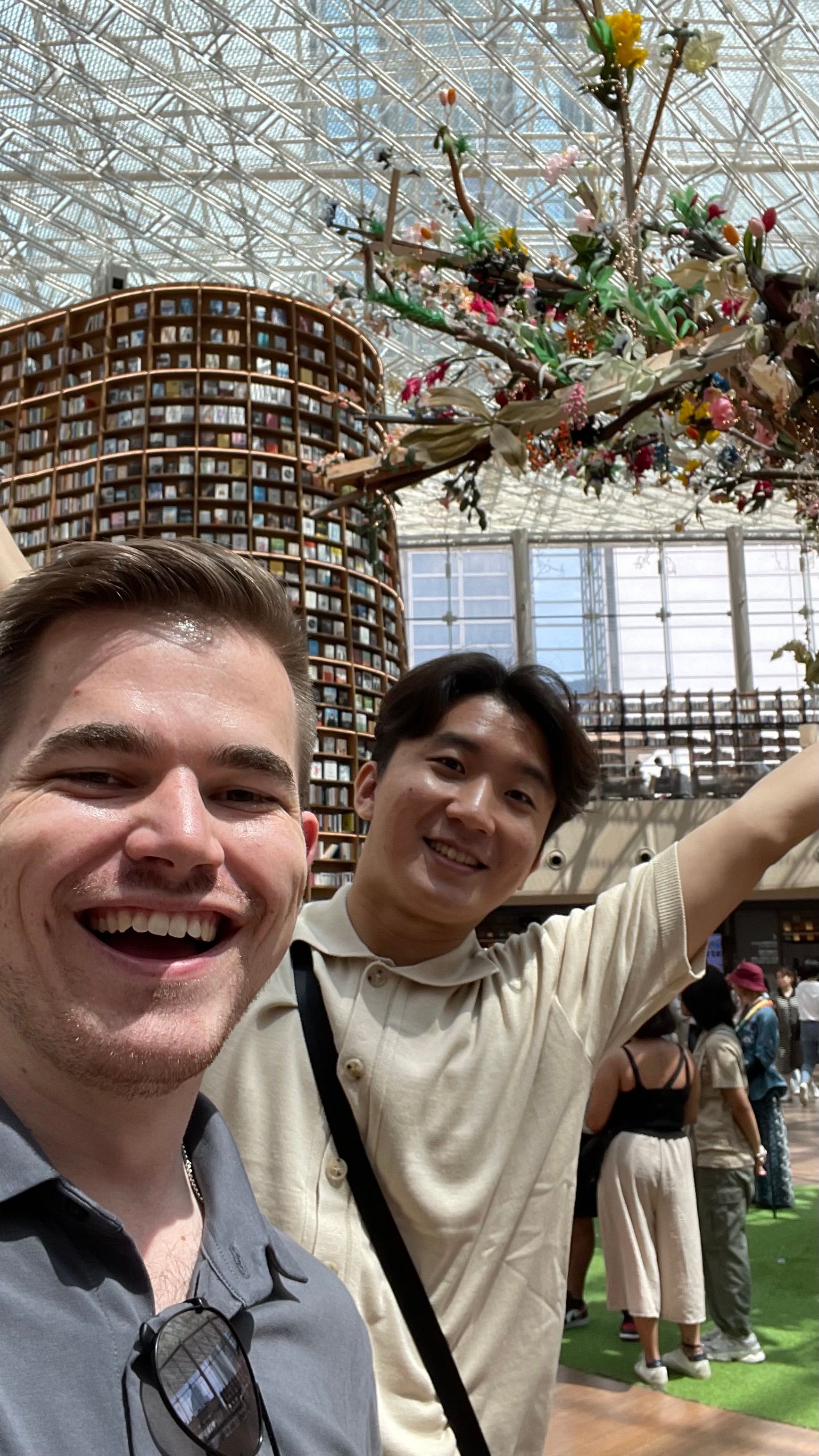 After that, we hopped a short train over to our next thrilling stop: Seoul Sky.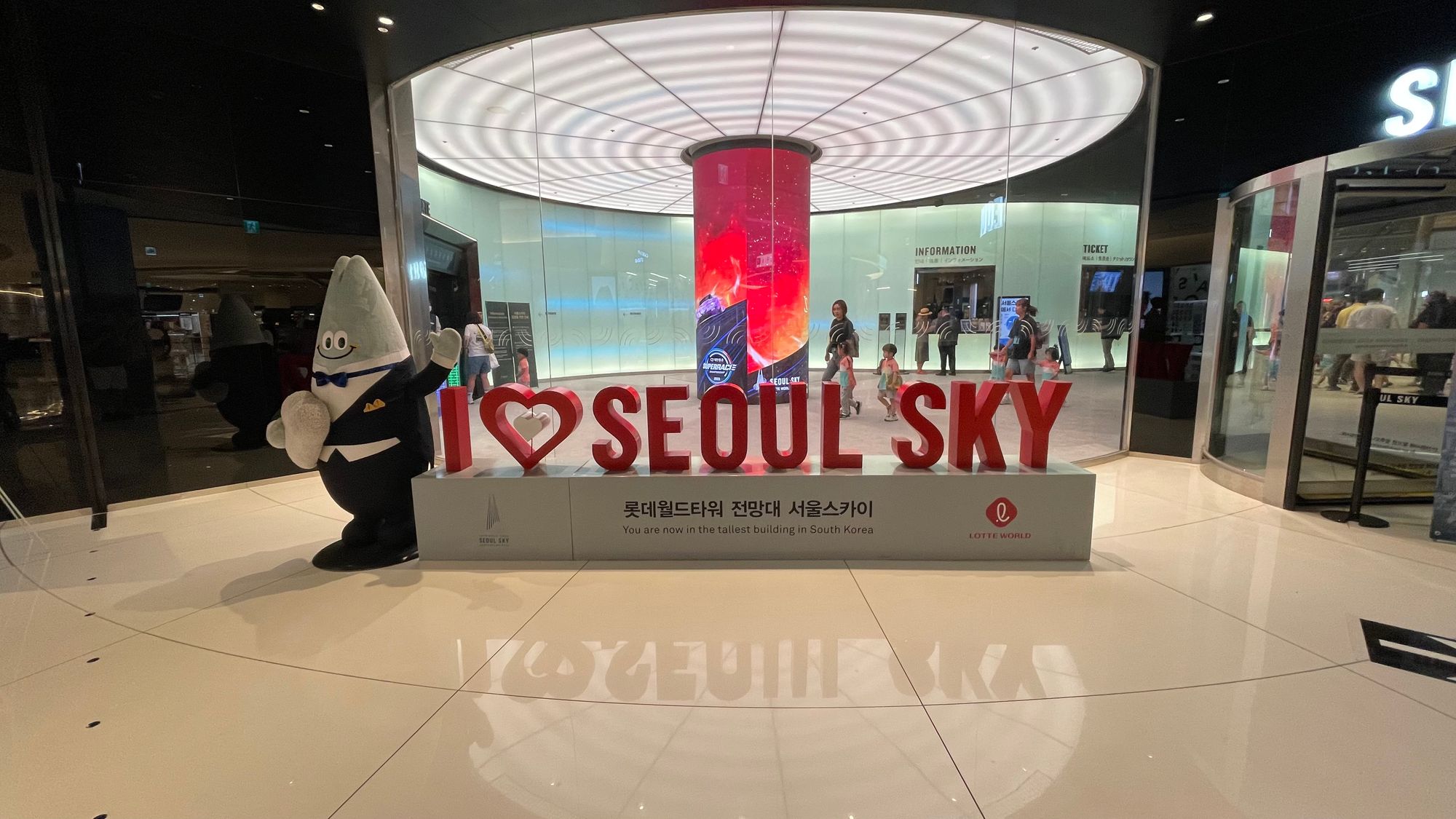 You could see it all! The Han River was front and center but so were many other sites, Olympic Park, Hun's office, and even a small theme park. We made our way back down to safety though and walked over to the next exciting spot: Arc-N-Book.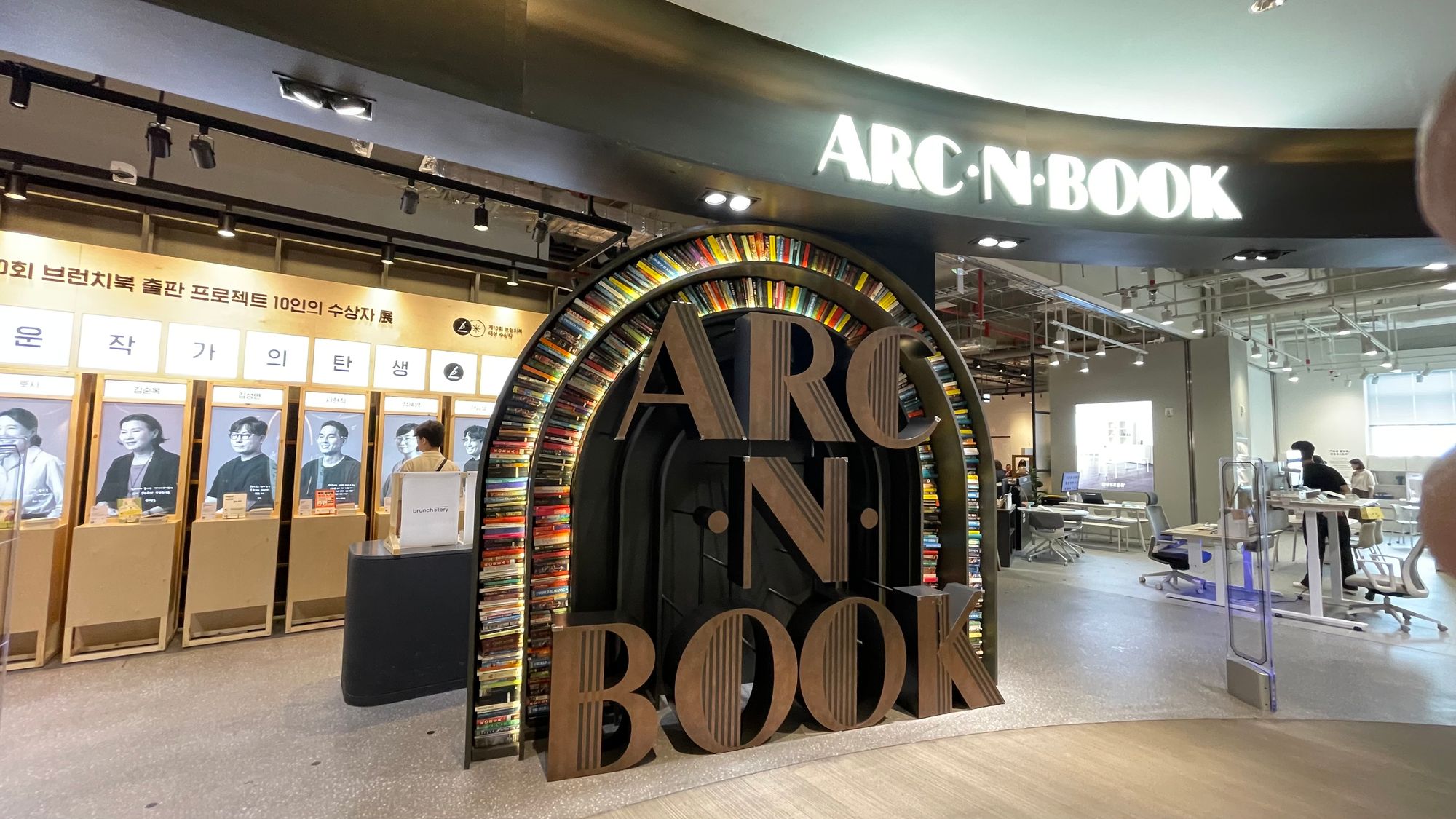 Arc-N-Book was featured in a TV show I think and was a really fun place to walk through and take photos. We even read some English lesson books, to which I had a good laugh at some of the funny phrases and poor grammar.
While we'd already done a lot, we planned to have dinner and meet with another friend who recently moved to Korea. While we didn't end up meeting due to life happening, Hun and I got to see Olympic Park!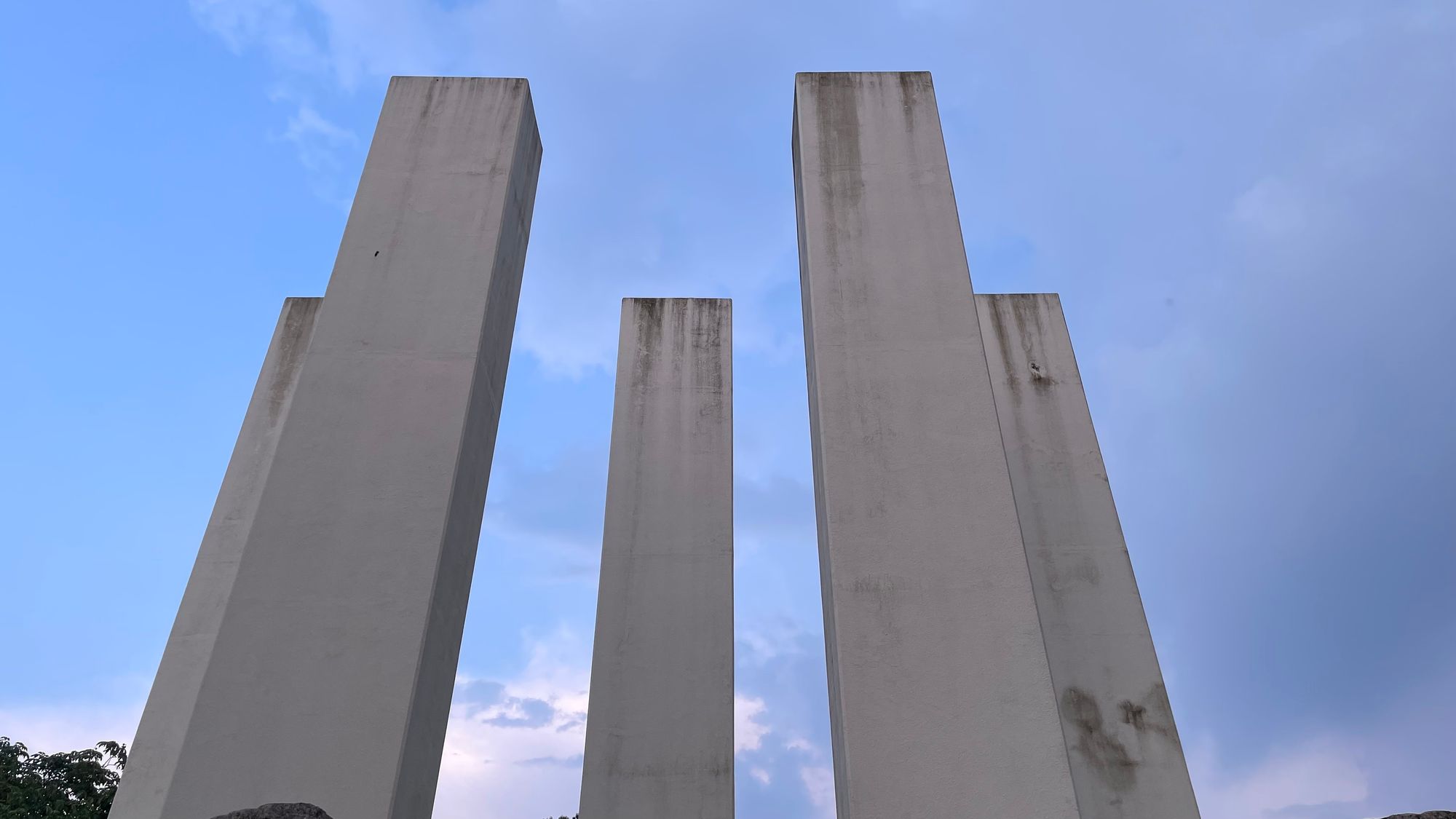 Now, I was in too much of a hurry to capture a picture, but this was dinner. Korean Fried Chicken!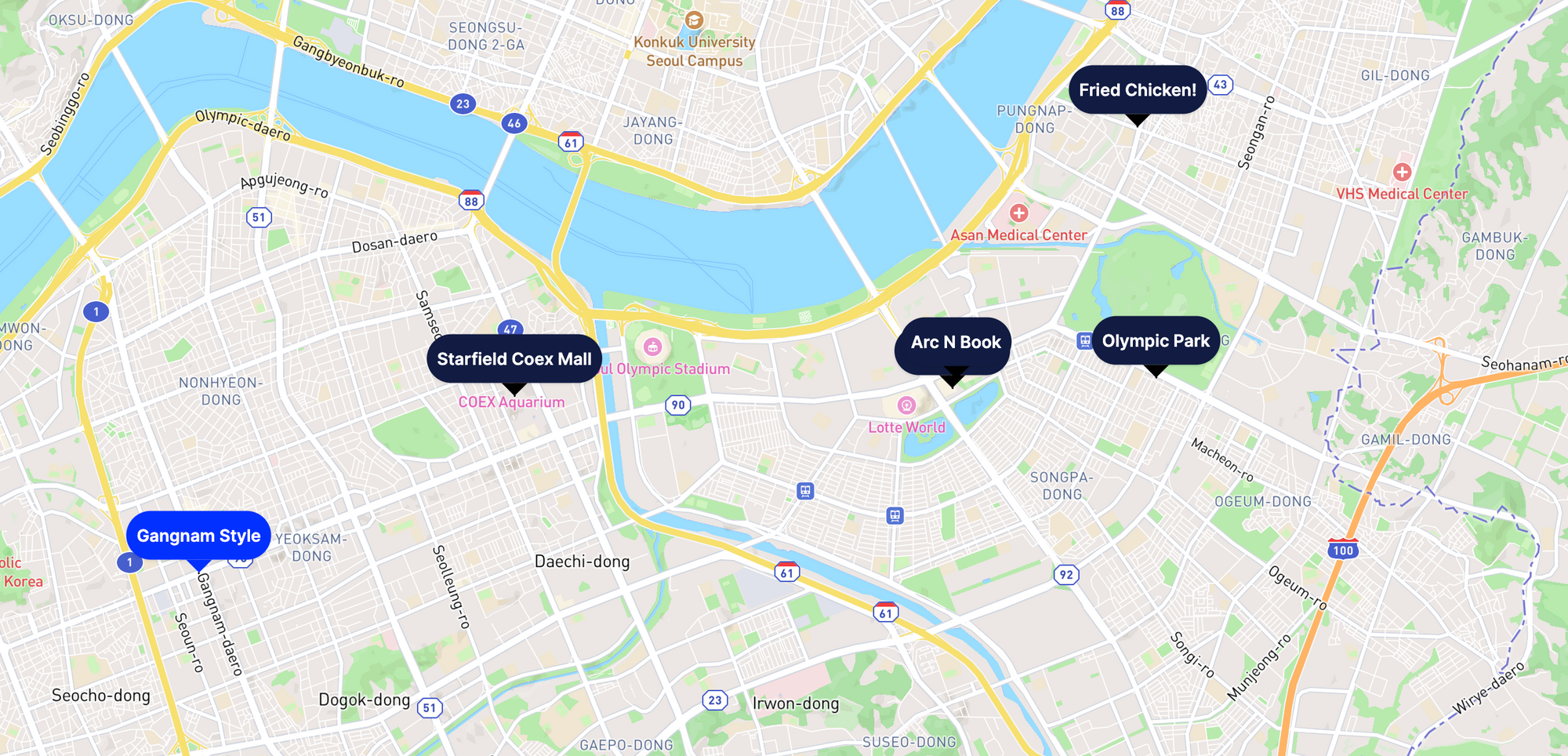 For Clarity: We started at Gangnam station and then went to Starfield Coex Mall. Arc N Book was after Seoul Sky, but they are in the same building complex. Olympic Park was a long walk through and around and Fried Chicken was dinner.
---
Day 8 (Saturday) Around Seoul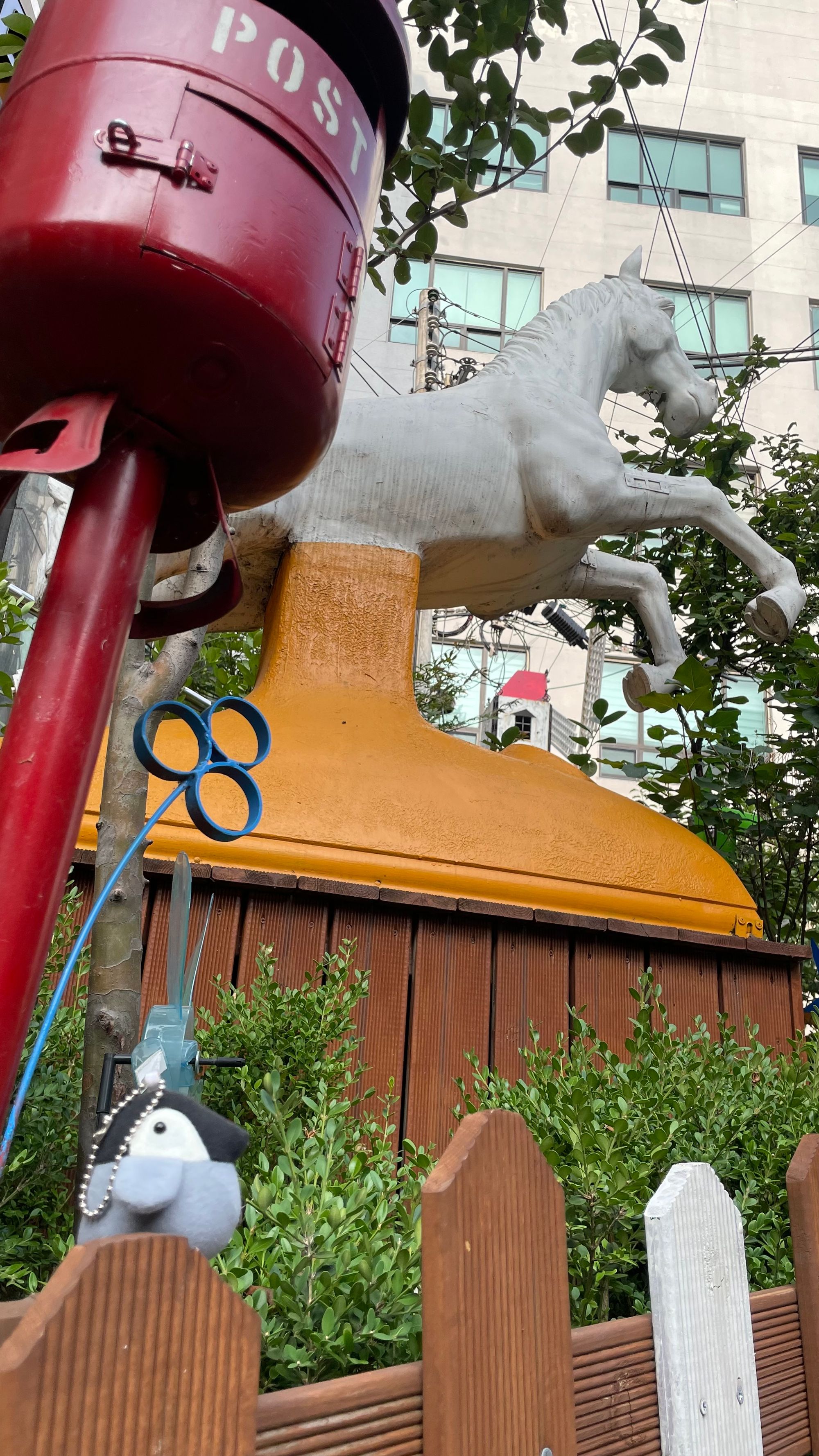 Day 8 (my last full day), kicked off with a palace tour. Hun and I met up (after some early confusion) at the last palace for a Korean king. It was here that the Japanese invaded and dethroned the king. While I knew Korea and Japan had tension, it was my first exposure to such clear history and I was very intrigued.
We took lots of photos, enjoyed the extreme heat, and toured the museum nearby with many artifacts. It was a real blast :)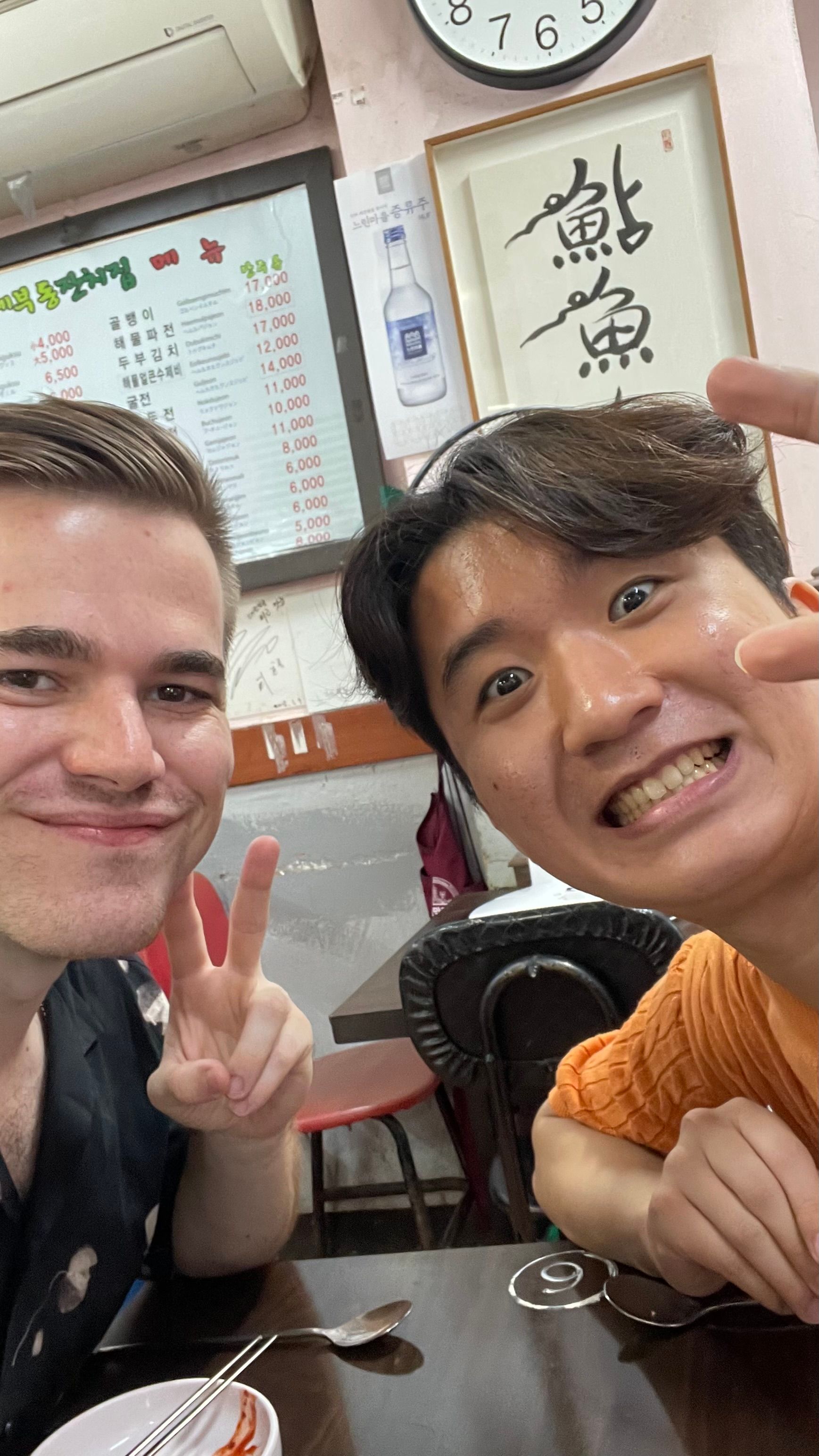 We then made our way to a "hidden" alleyway that required all stores to put their name in Korean. This was a cool gem as Hun mentioned even locals aren't aware of it. We ate a kimchi pancake and some noodle dish, but I was soooo full I couldn't eat it all :(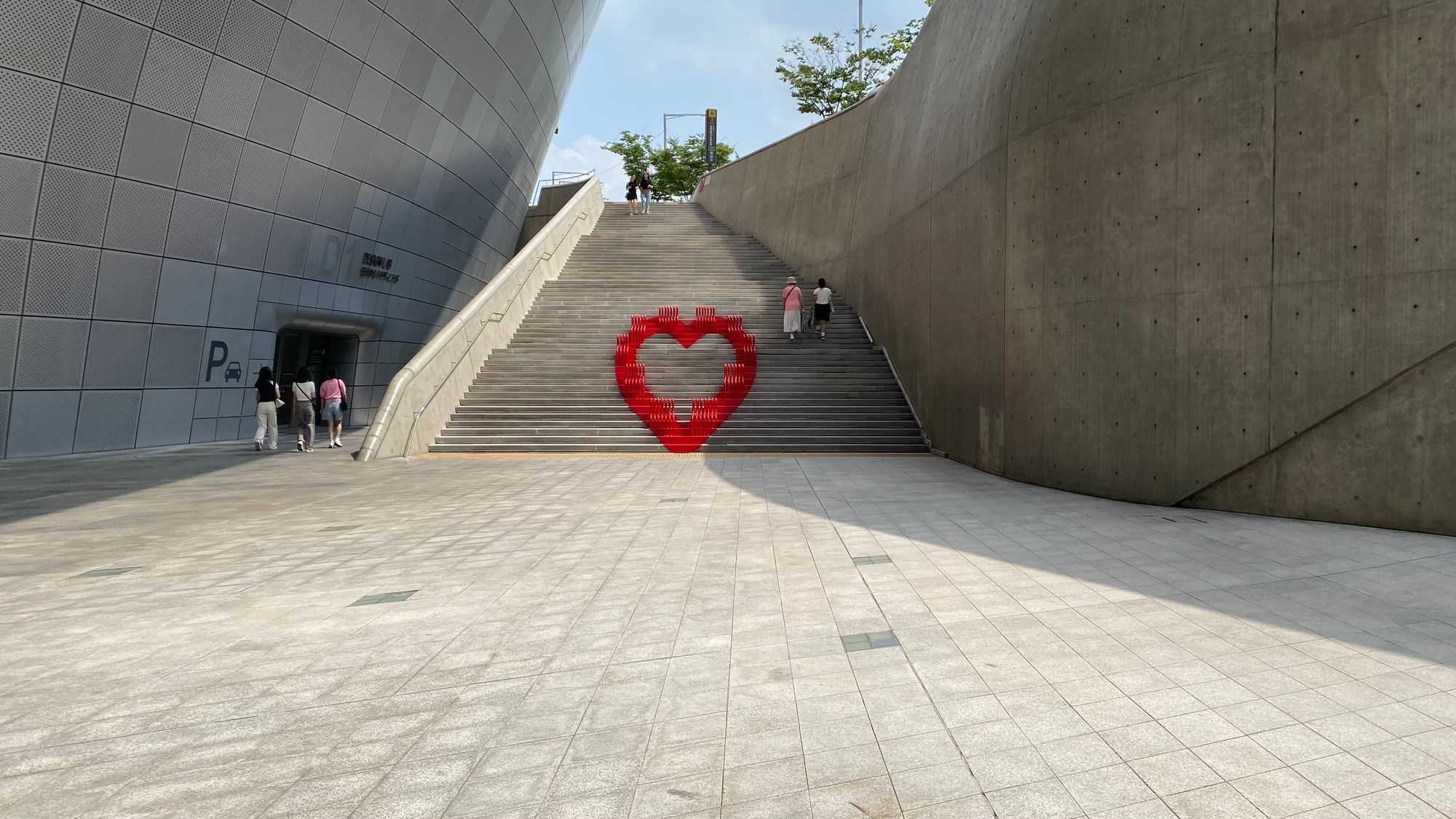 To walk it off, we went to The Dongdaemun Design Plaza, a futuristic building with technology and innovative products available to test and explore. It felt like a fun mini city that you know some kid will be greatly inspired by.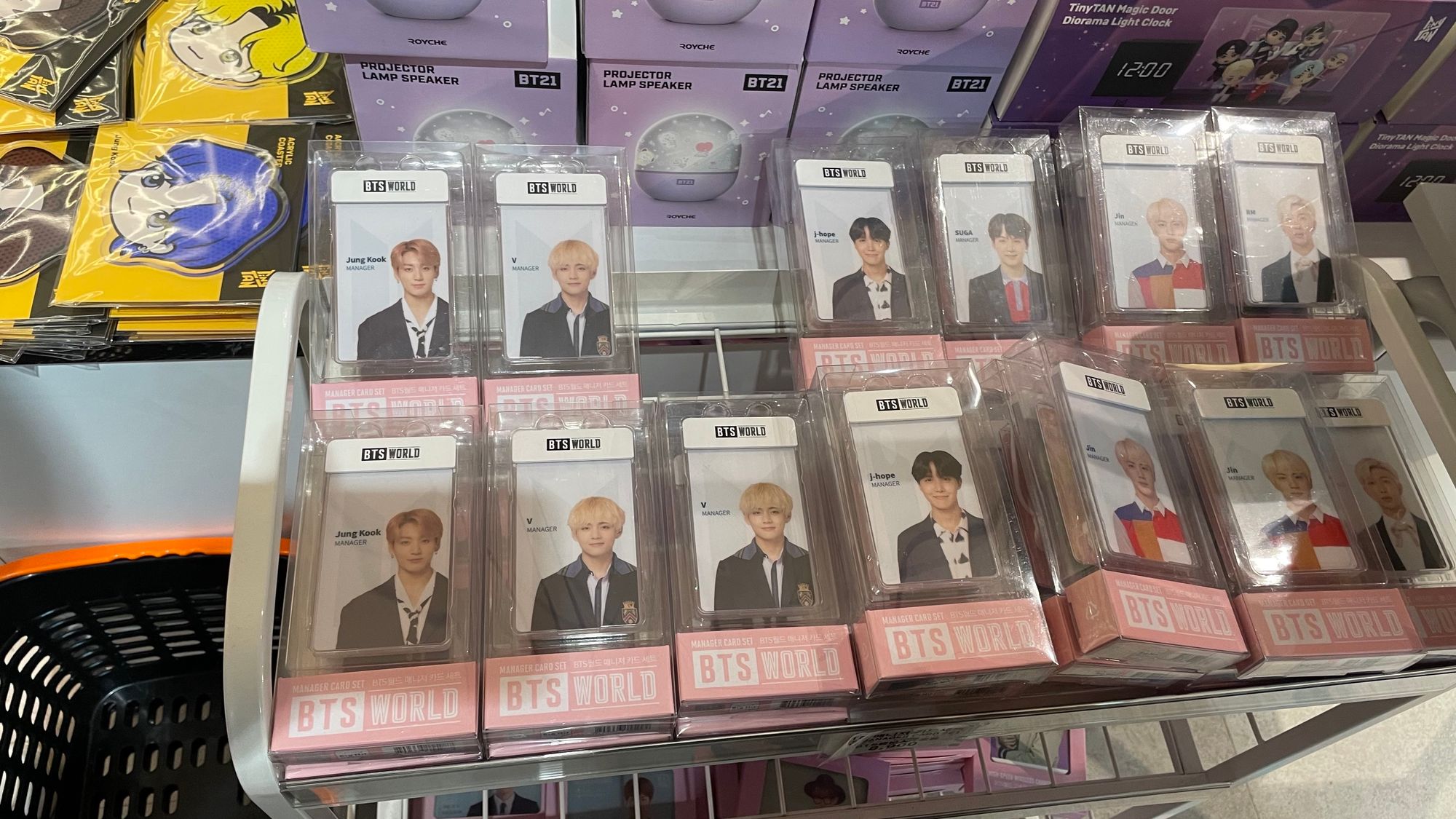 At this point, it was time to shop for all those Korean fans I knew, so Hun and I walked around for quite a while learning about who was popular, what people would like, and yes, buying socks with famous faces on them...(looking at you Amber).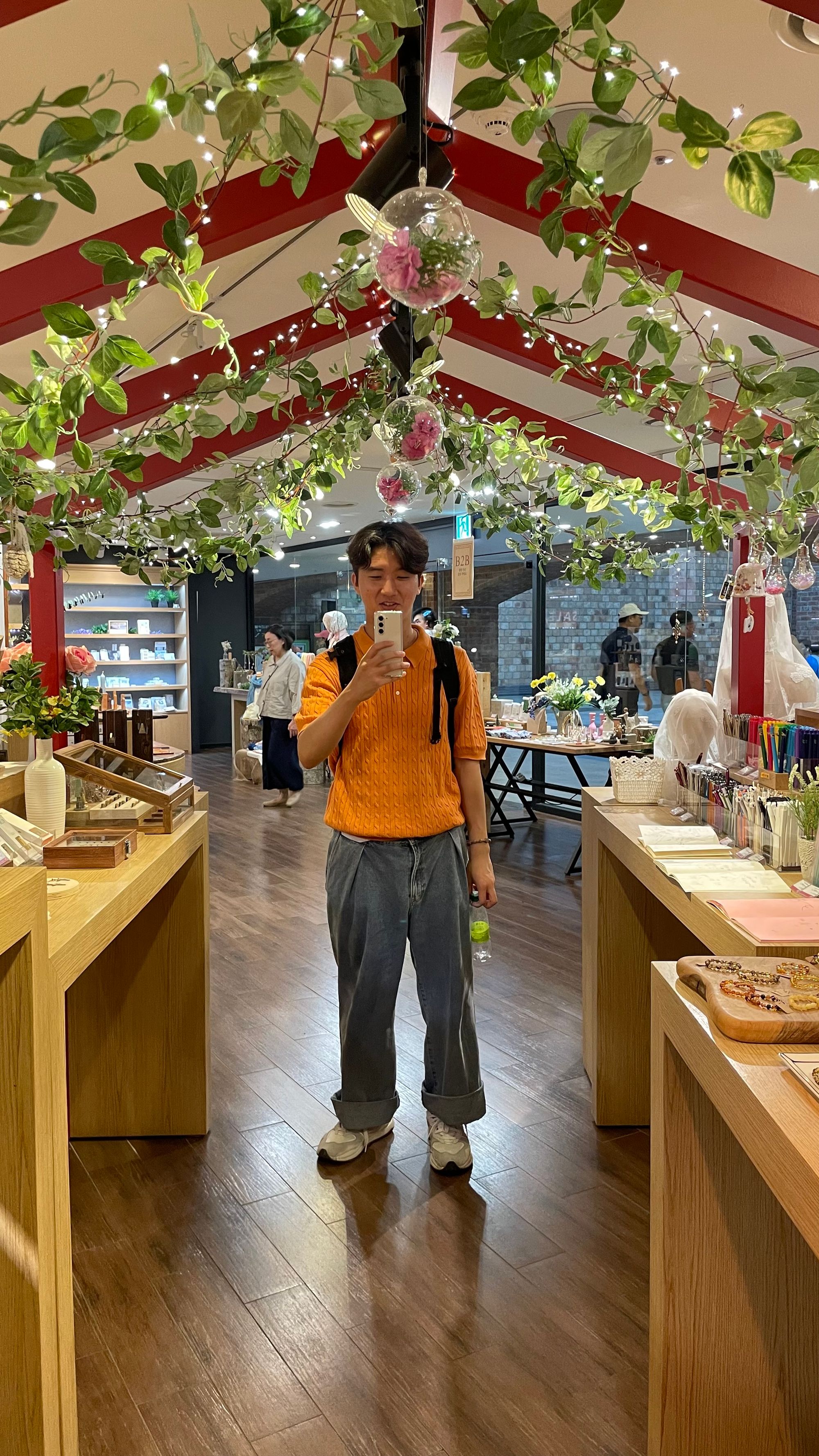 Shopping complete and it being Saturday night, we went to mass together! It was cool since I met Hun at Christmas mass in Japan, so our celebration in Korea was a nice tie-in together.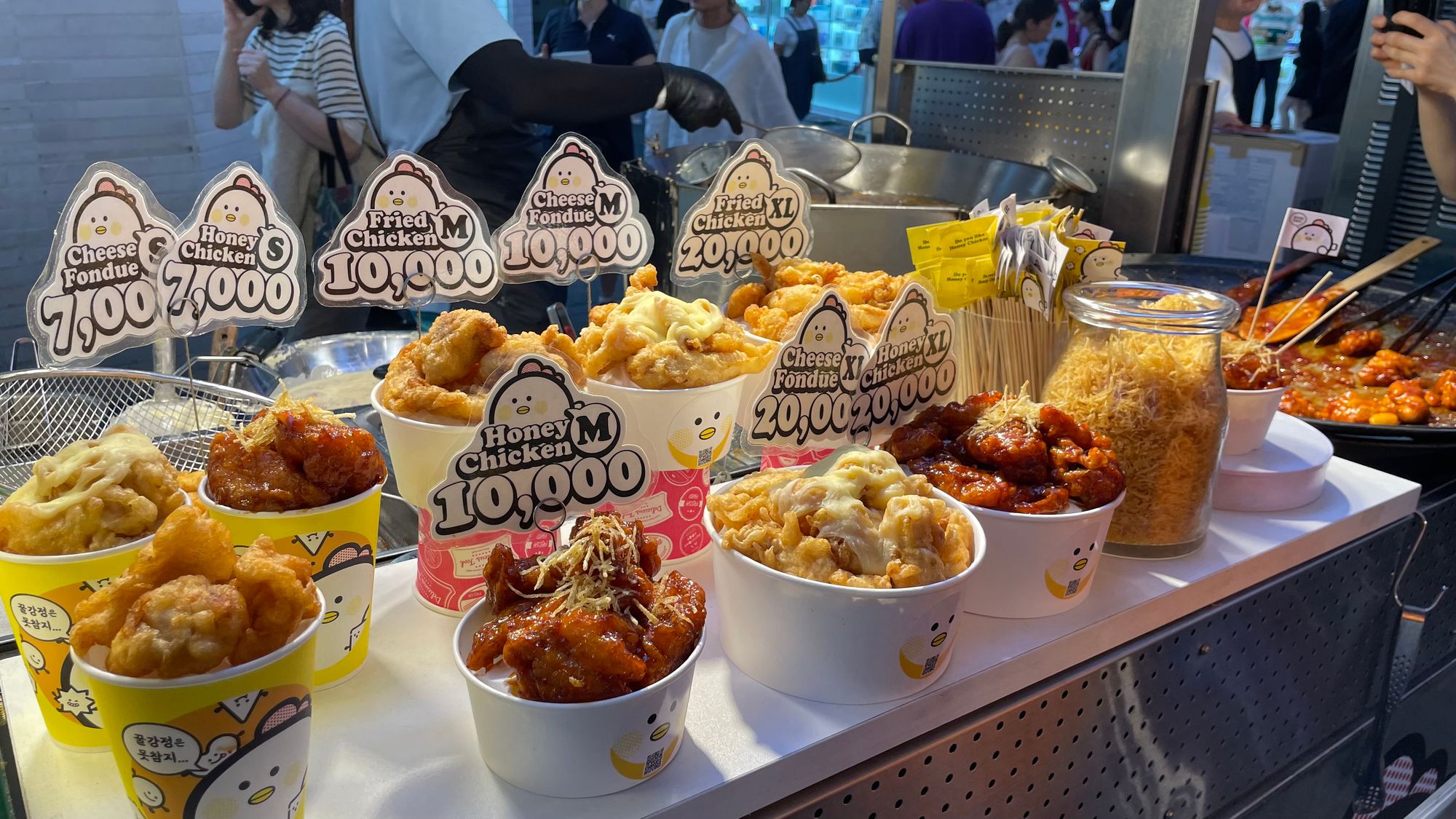 No matter how full I was, it was time to eat some last-minute Korean food. We had Korean chicken one more time before eating traditional Korean food at a Michelin Star restaurant. I did not take many photos as I was getting tired and mostly took videos :(
As we made our way to the bus station to part ways, we saw a book reading festival where there was a live band playing music while lots of people sat around and read. I thought that was a really cool idea and would love to partake in something like that one year.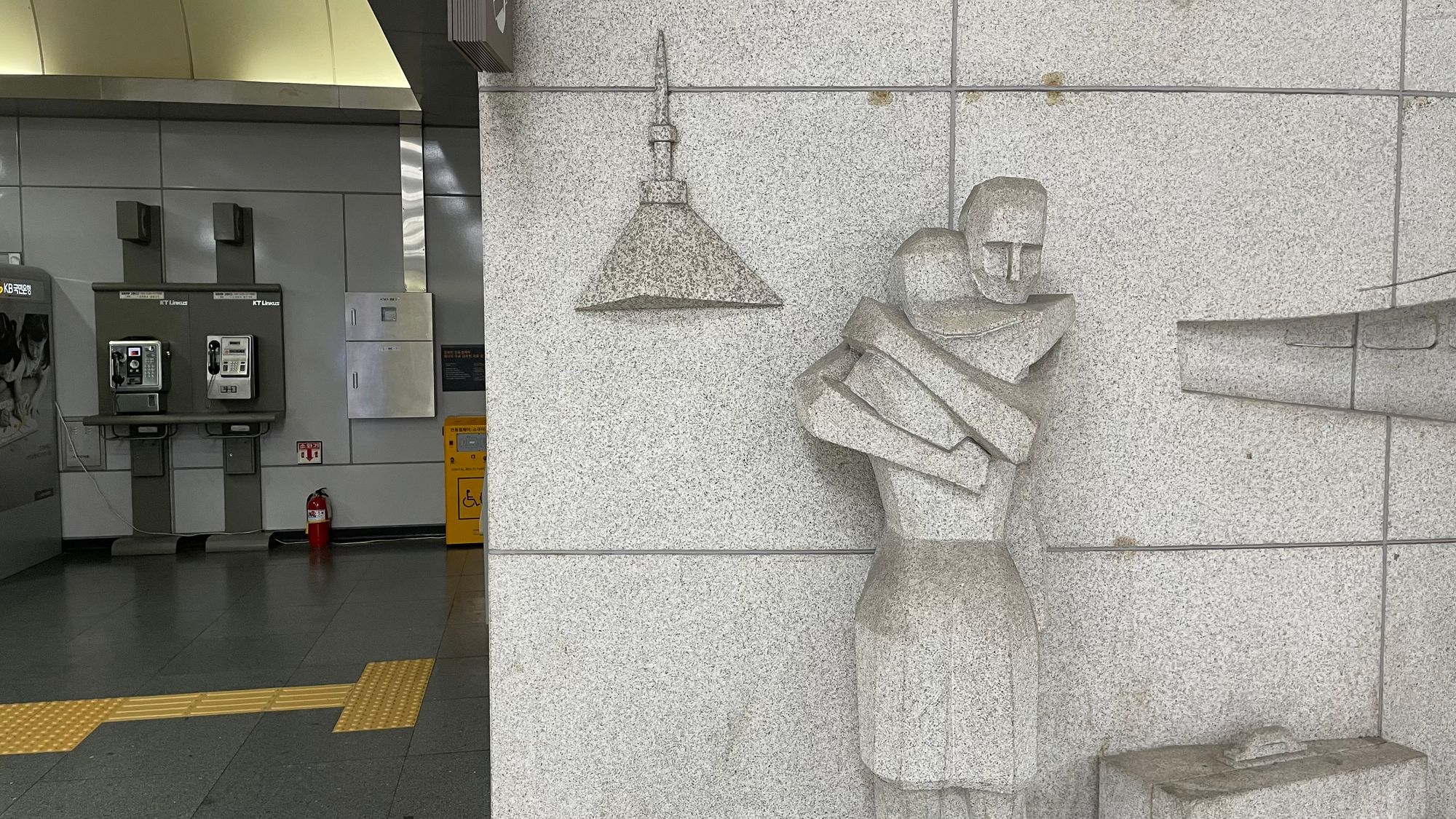 A sad farewell later and I was on the bus home to pack for a very early 7 am flight the next morning.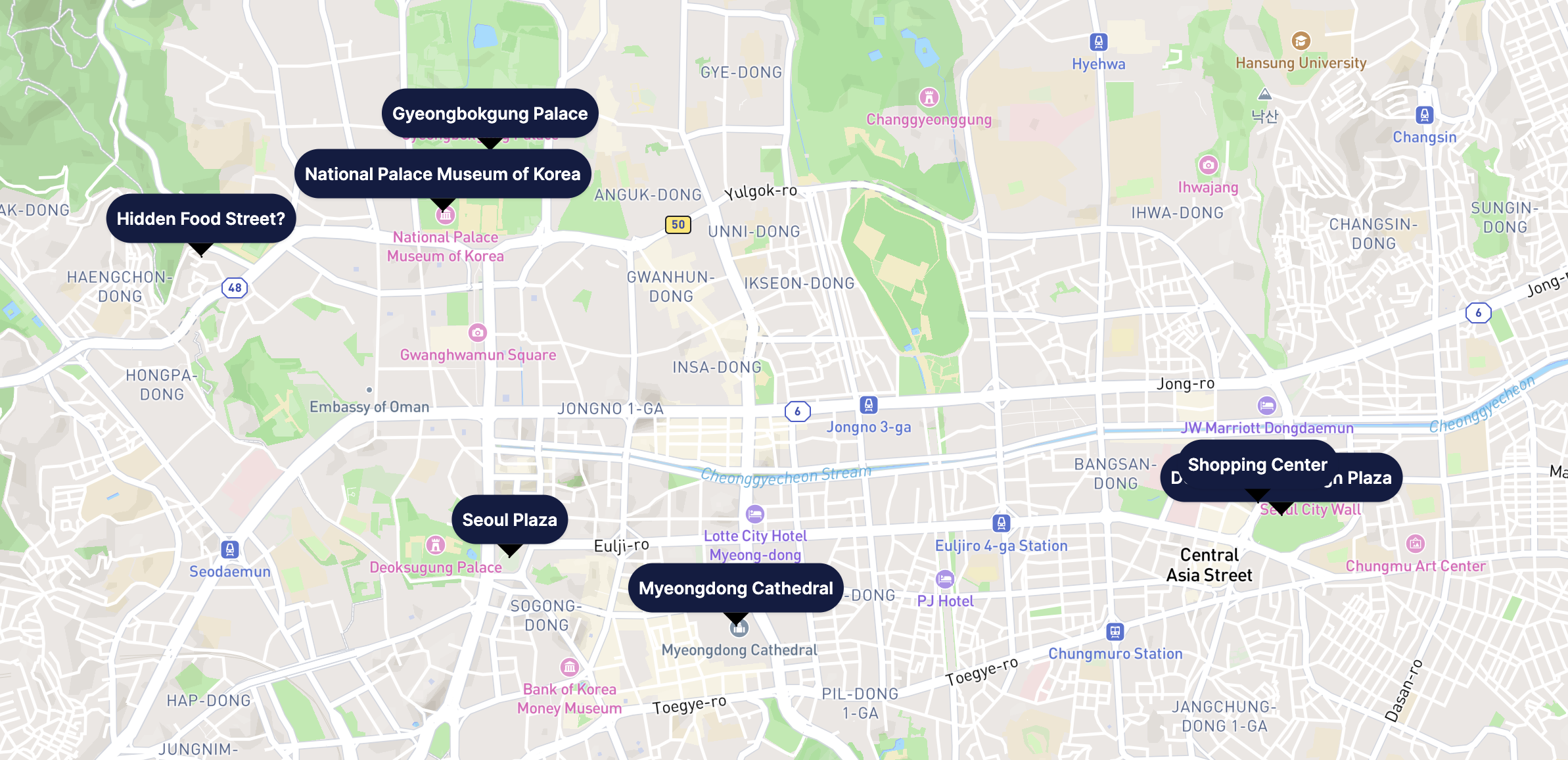 For Clarity: The Palace in the top left and the museum are where we started. I don't know where the hidden street was so I put a random spot haha. After lunch was the Design Plaza in the far right which had the shopping center right next to it. Finally, we took the train to the Cathedral and walked our way to Seoul Plaza where we said goodbye.
---
Day 9 (Sunday) Return to Tokyo
I got up around 4? left by 4:30 and took a very early (and empty) bus to the train station. It was crazy to see the intersection of those who were still out (from Saturday night partying) and those who were waking up (me). Some bars were ven open still!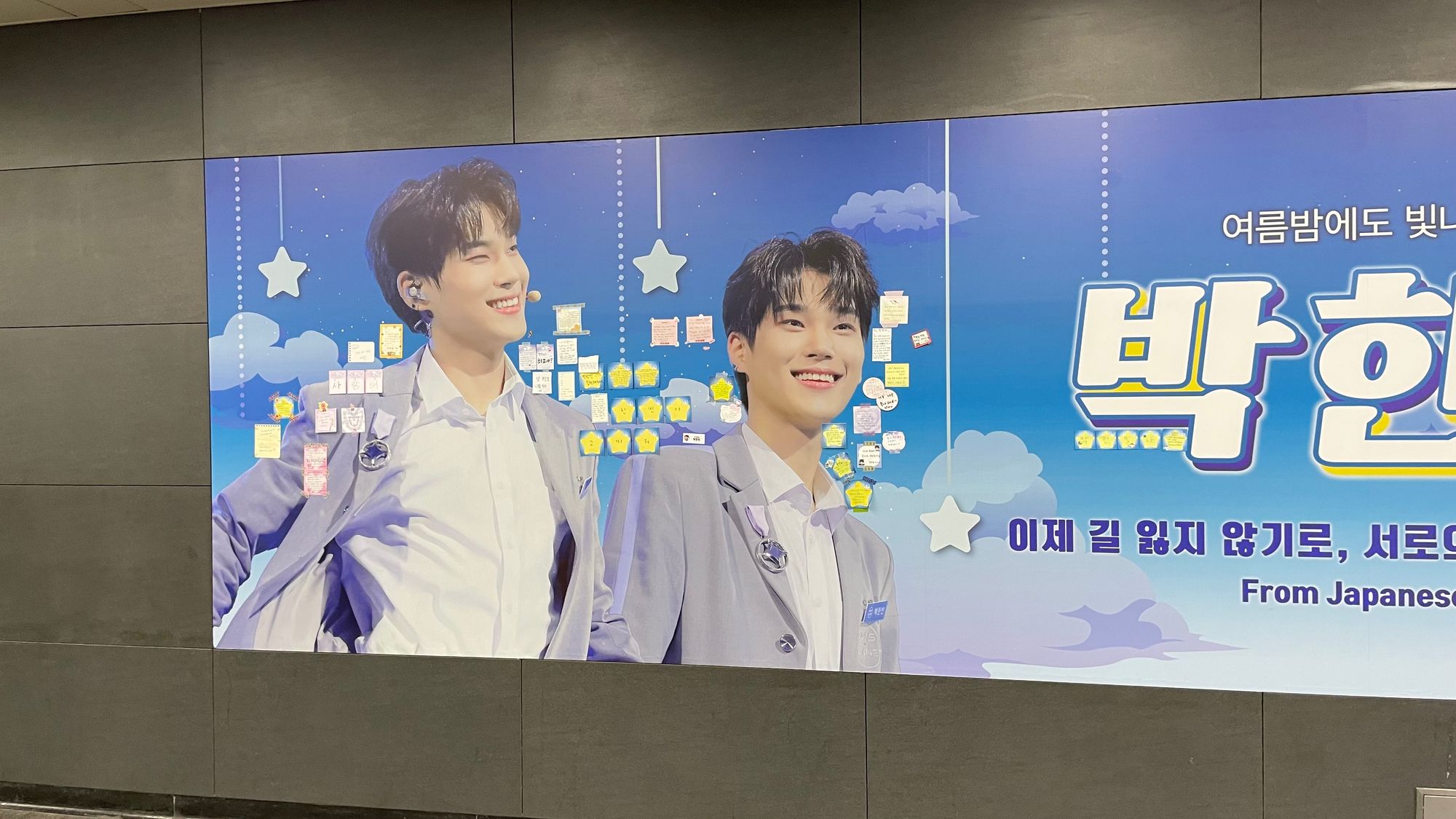 The view from the train of the sun peaking out was really cool to see and felt poetic to see the river when I first came into Seoul and see it as I left. I didn't have any bags to check, but I was still there very early because of fear of immigration. I got there so early though that I had to wait for the security lines to open (at like 6?)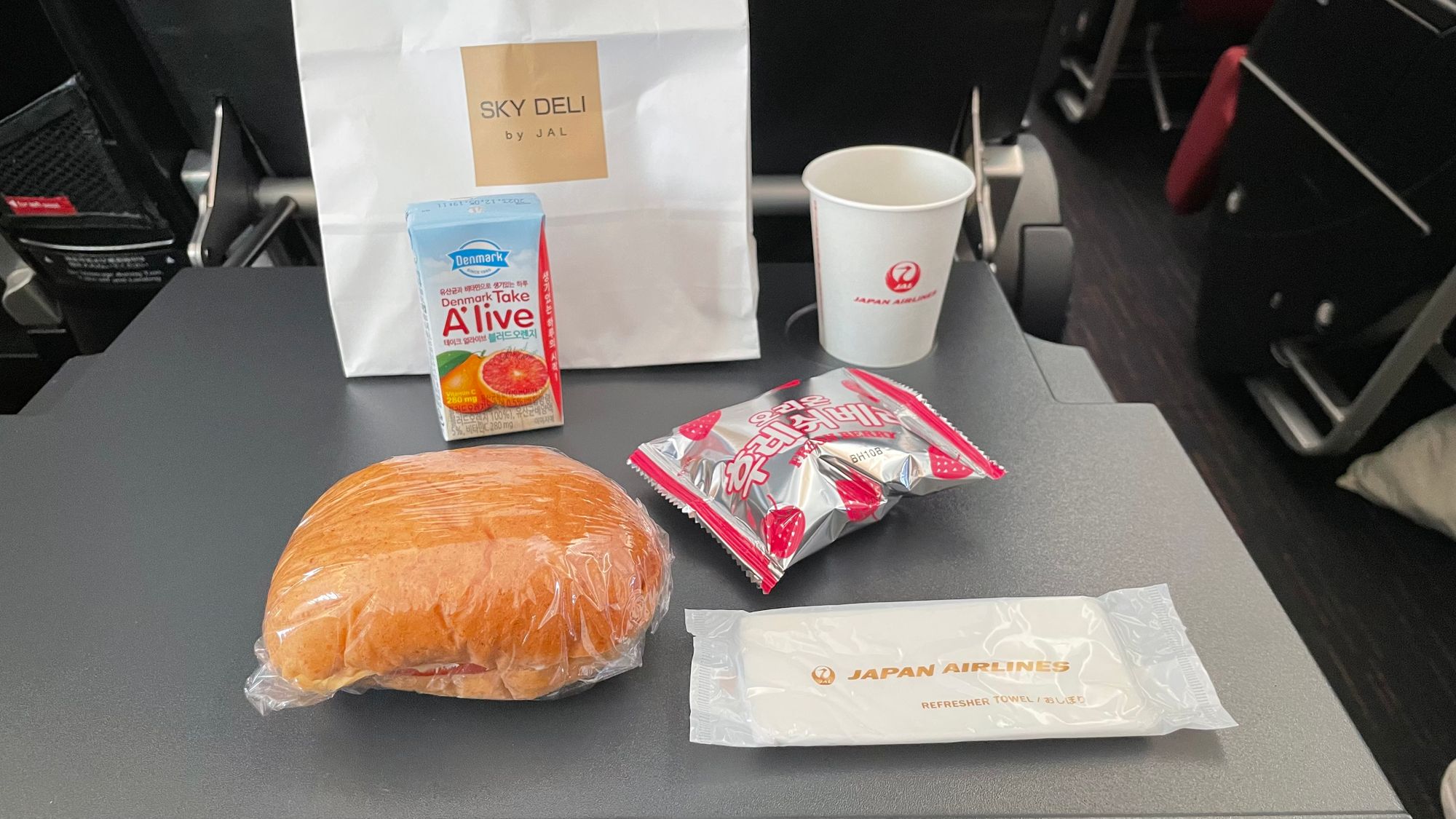 Thankfully everything went quickly and after an hour's wait, I boarded and we were off! I had a cool "show off" moment by getting to walk to the empty line of "residents" when I landed while everyone else went to "visitors". I felt cool 😎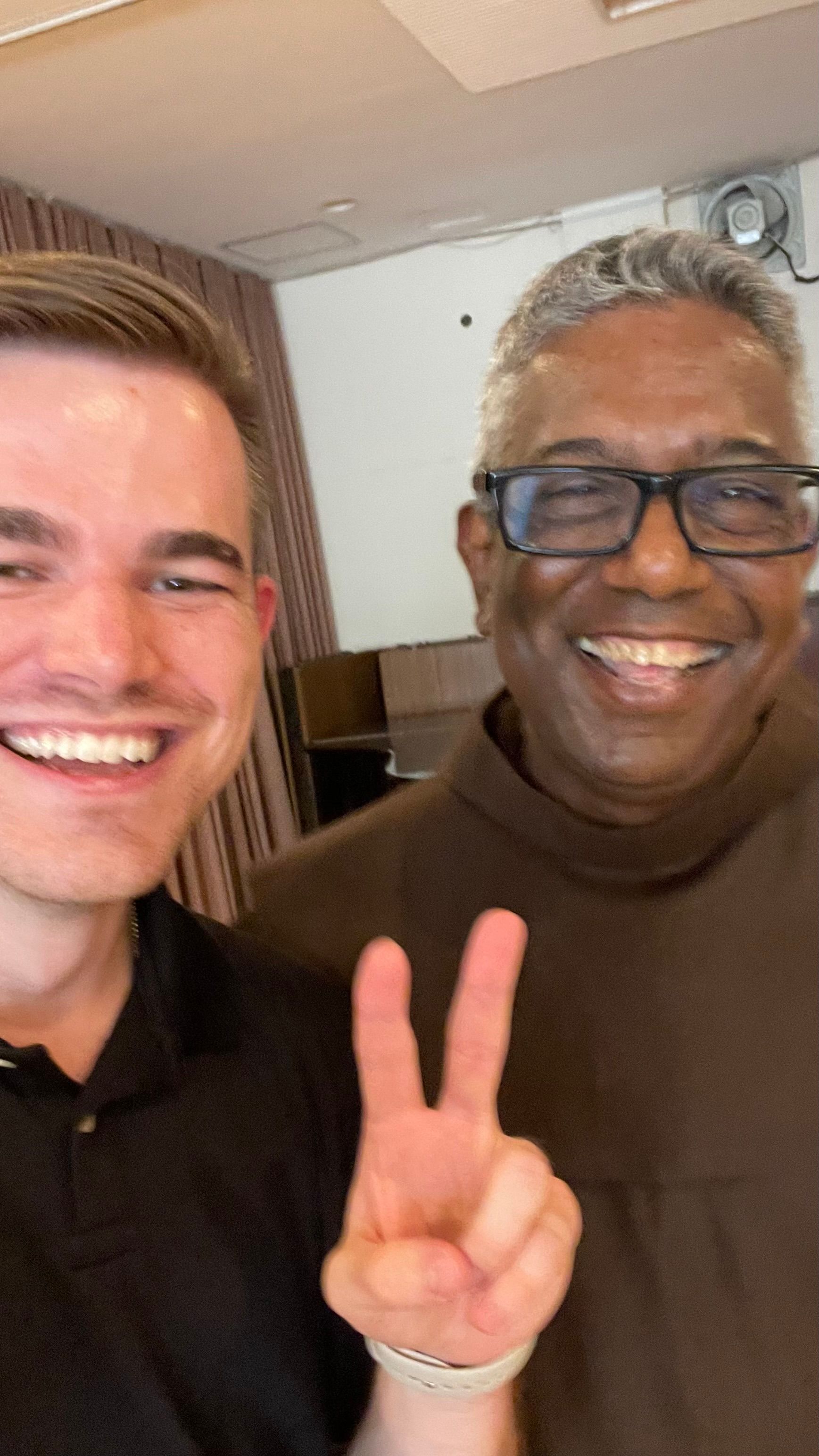 In true world traveler fashion, I landed, hopped on a train to the church, and led a Young Adults meeting. (Led is loosely used haha). Also in true Bradley fashion, I don't have any photos, but it was fun!
---
Wrap Up
The rest of Sunday was me heading home to do laundry and rest for an afternoon after all the crazy travel. I needed the break because the next day (Monday), my Mom and Sister landed at Narita Airport, Japan! That is a story for the next blog post though :P
I hope you enjoyed reading about the crazy adventures I encountered over my 9-day journey through Japan and Korea :) Until the next one! As always,
Thanks for Reading!
Bradley Wargo