Brad In Japan: Travel in Korea - Part 1
In which Brad explores Busan, Songdo Beach, and makes his way to Seoul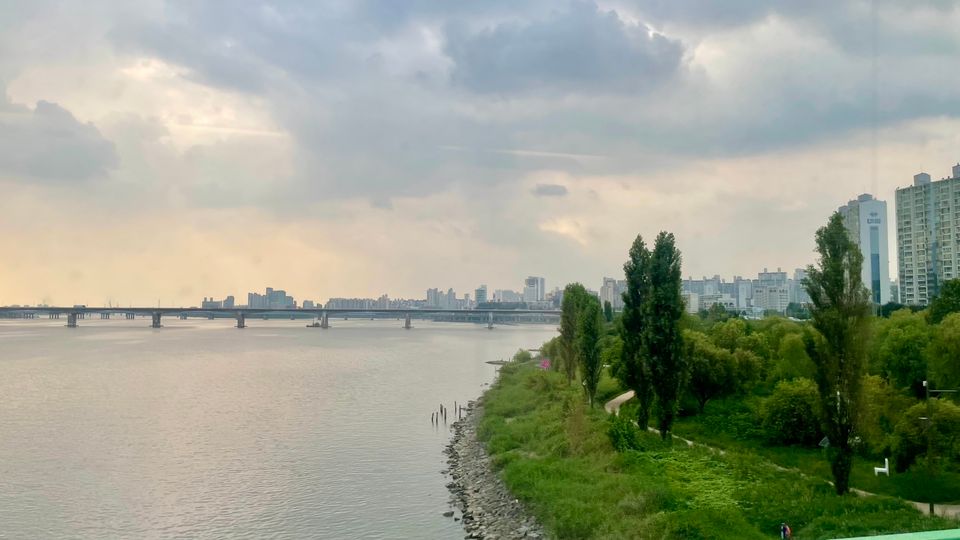 Welcome back to another exciting post!
Read my last post if you're curious about my travels through Japan and how I got to Hakata. For those who have, this one picks up on Day 5 :)
Day 5 (Wednesday) Travel to Korea!
When planning the trip, I intended to see lots of Japan. However, seeing Hakata so close to Busan, I was intrigued. Digging in, I found out there was a boat you could take and I was sold.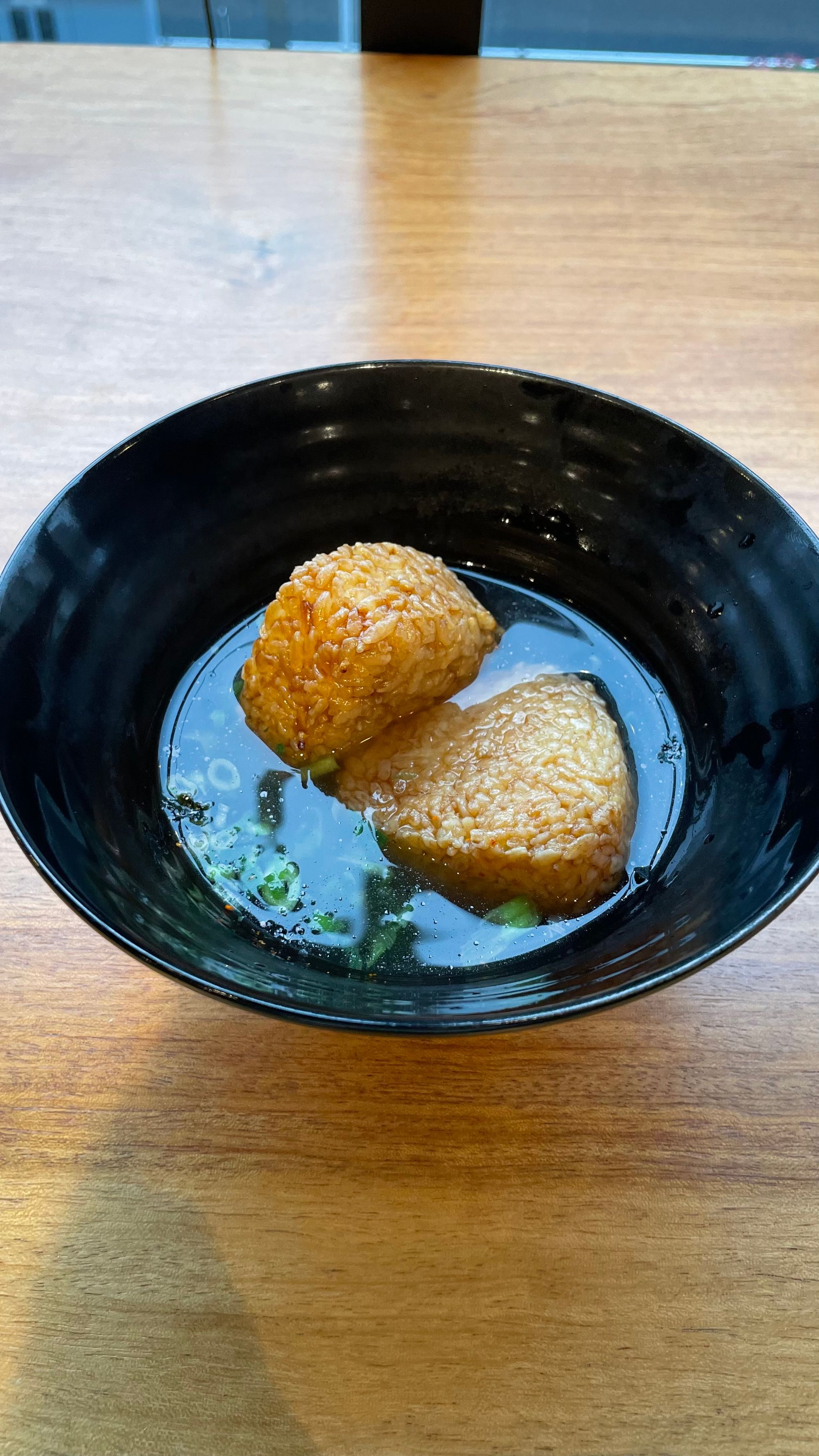 The boat ride was EXTREMELY bumpy due to the typhoon that came through around the time I went. While we saw no rain, it created massive waves = a big rollercoaster with ups and downs.
Fun culture note: Rollercoaster in Japanese is "ジェットコースター" which is literally "Jet-Coaster" and I love it
.
In Busan!
After landing in port, I became a tourist all over again as I had to get a SIM, find a way to get cash and figure out how to get to my hotel. It took me 3 hours to get there... In the meantime, I saw all this: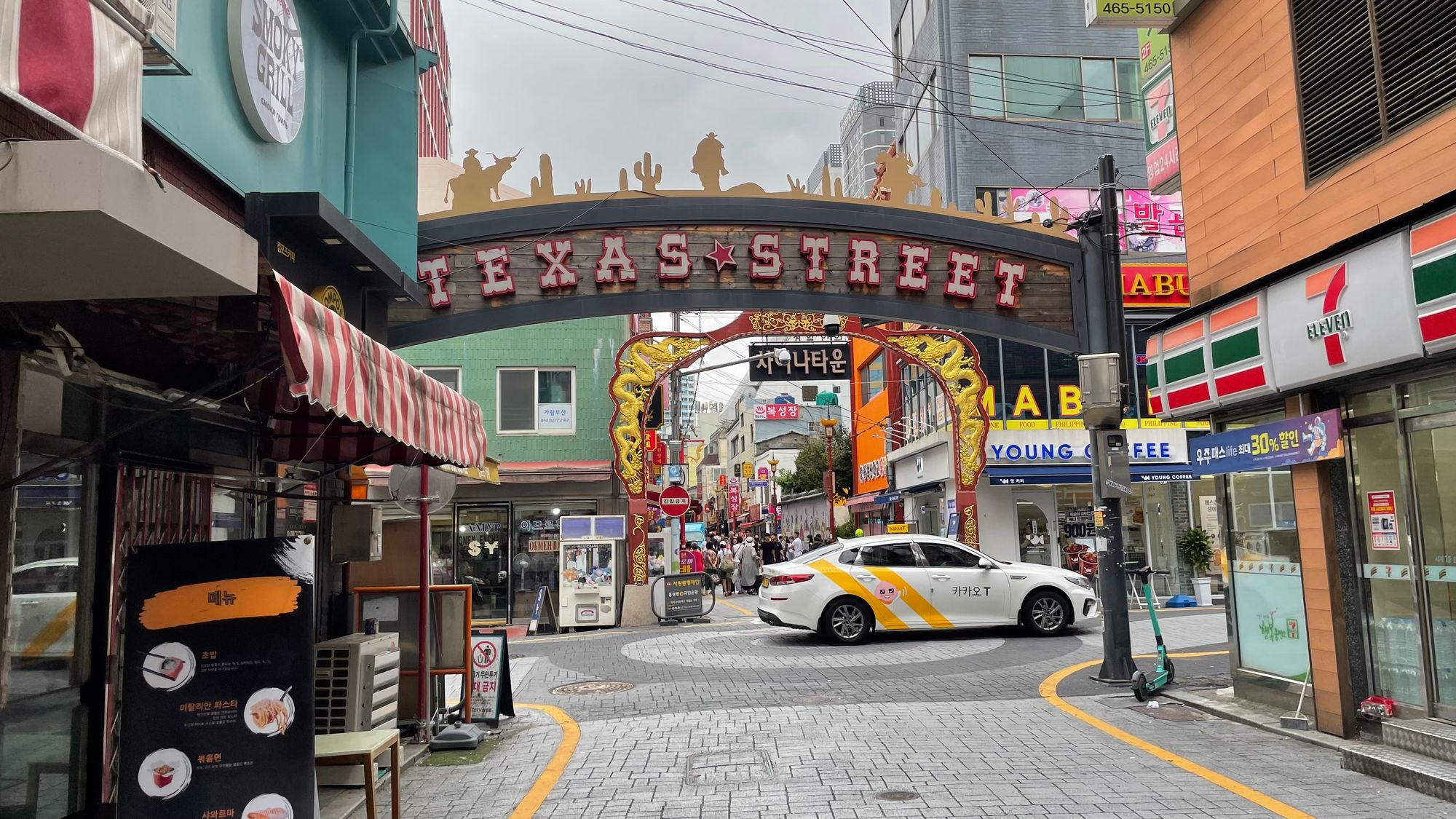 I learned very quickly that Korea (at least Busan) is very hilly. The stairs shown were a colorful set of 164 stairs seen in a few films. After making it to the top, I had to do about the same climb up again to make it to the bus stop (which looked like a 10-minute walk on the map haha).
Nice Guy
As I was waiting at the bus stop, another guy came and pressed a button which activated AC at the station! I was so excited. He caught on I was new and we talked. I found out I couldn't use cash for the bus ride and he very generously paid for mine.
He even got off at the same stop, helped me get a card, and walked me to my destination before he headed to work! Such a nice guy and I can't thank him enough!! (He asked for no photos so just imagine him being friendly looking).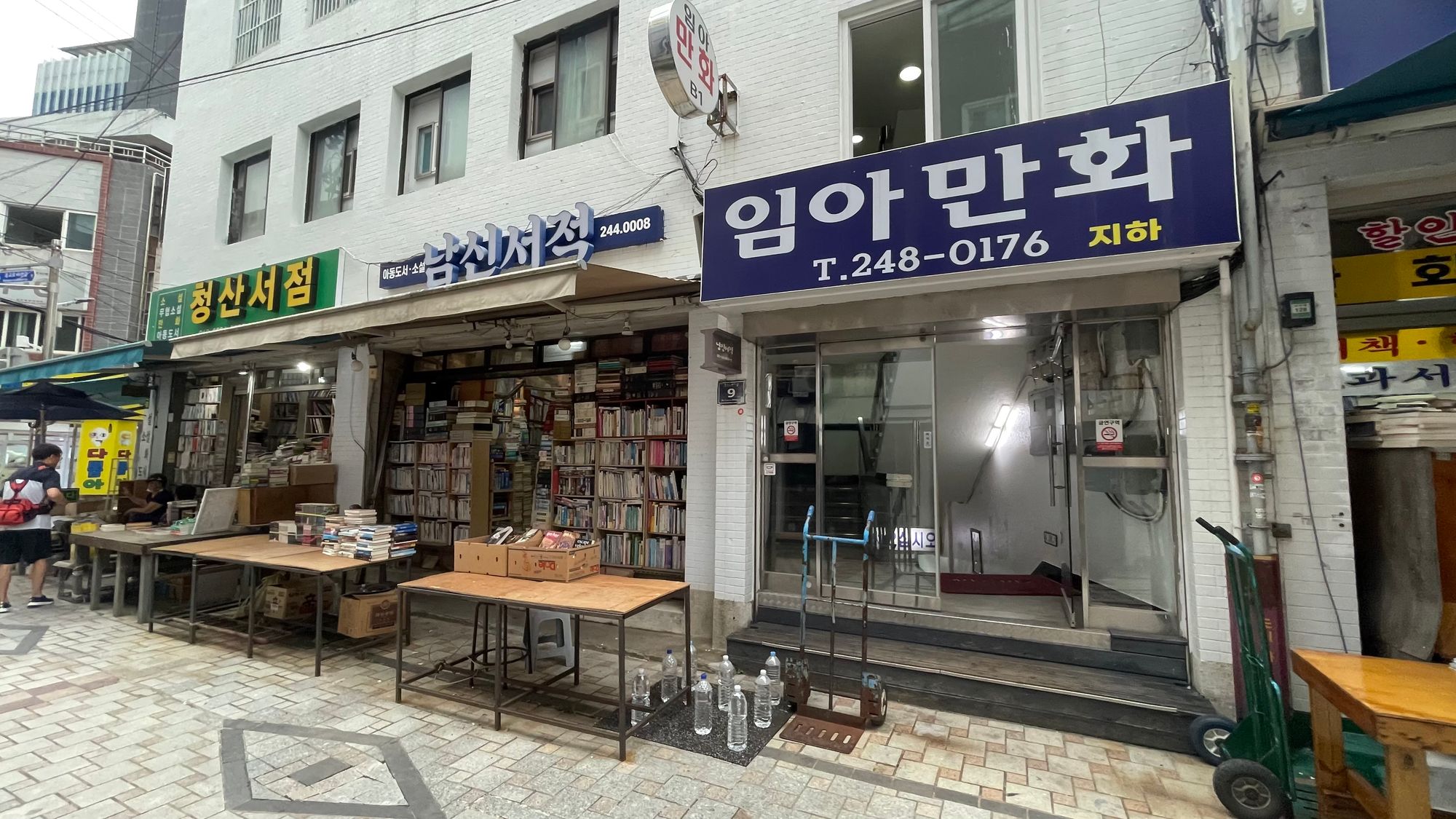 After finally making it to the hotel, I was able to get some water, scope out the convenience stores, and try some street food before heading to the main event:
Songdo Beach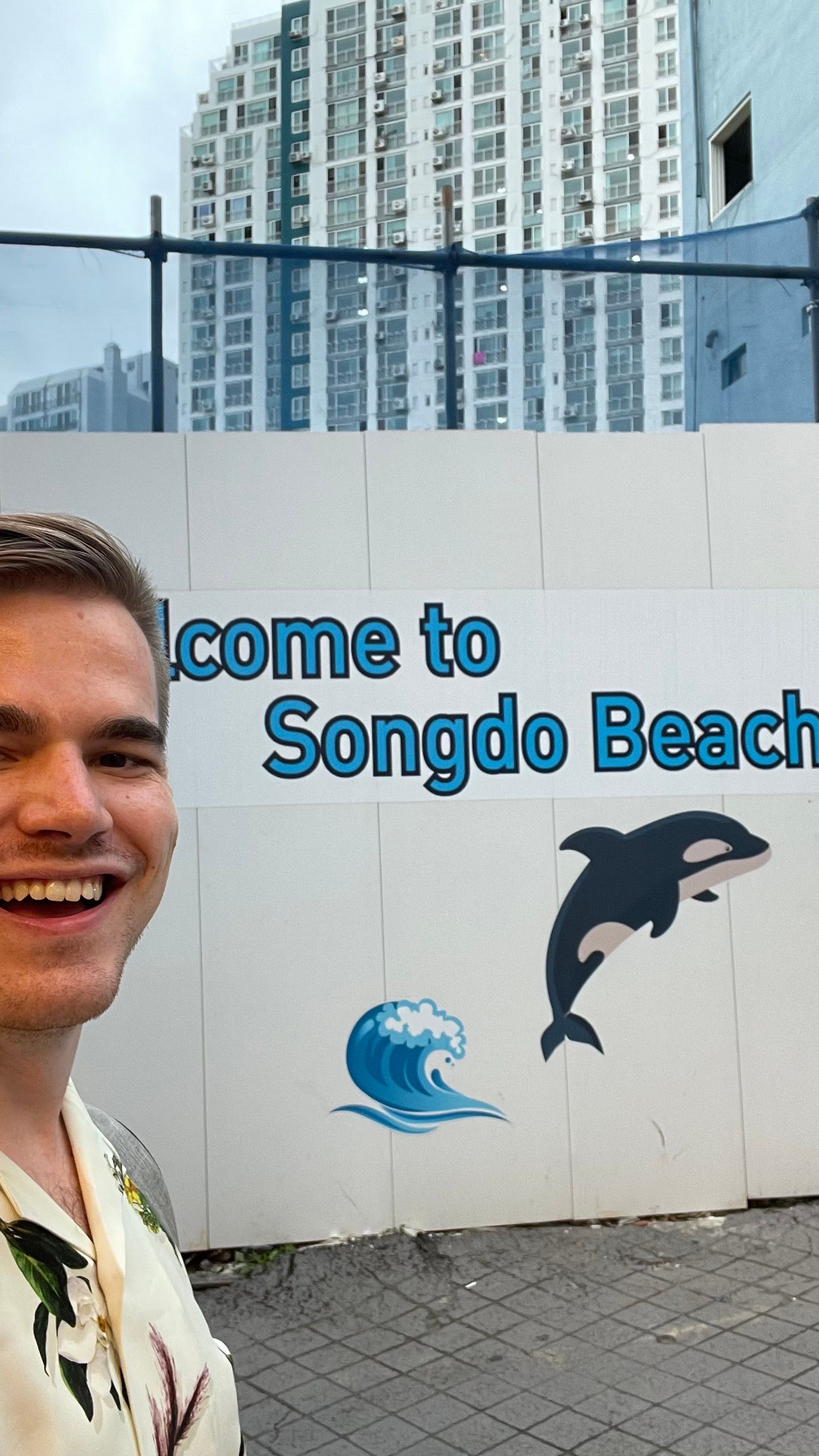 Like most beaches, there was sand and water, but it was wild being surrounded by such tall buildings at the same time. I ended up walking the whole thing and bumped into a bunch of high schoolers who tried their best with English. They found out I was a "YouTuber" and were way too excited haha.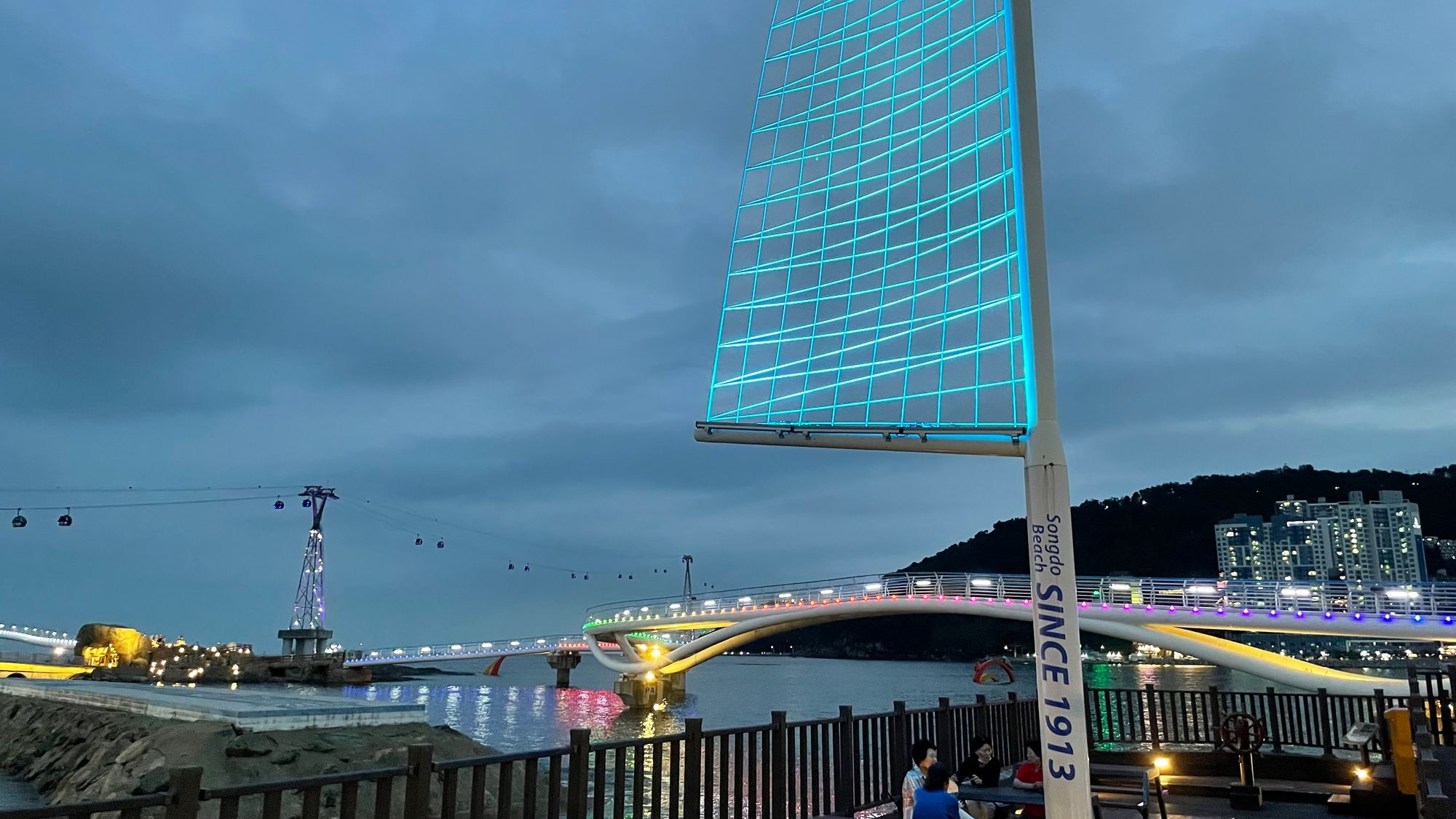 As the sun went down a new side came to life. The bridge near the beach lit up and it became a fun night walk. After enjoying the views and working on my photography, I made my way a little higher.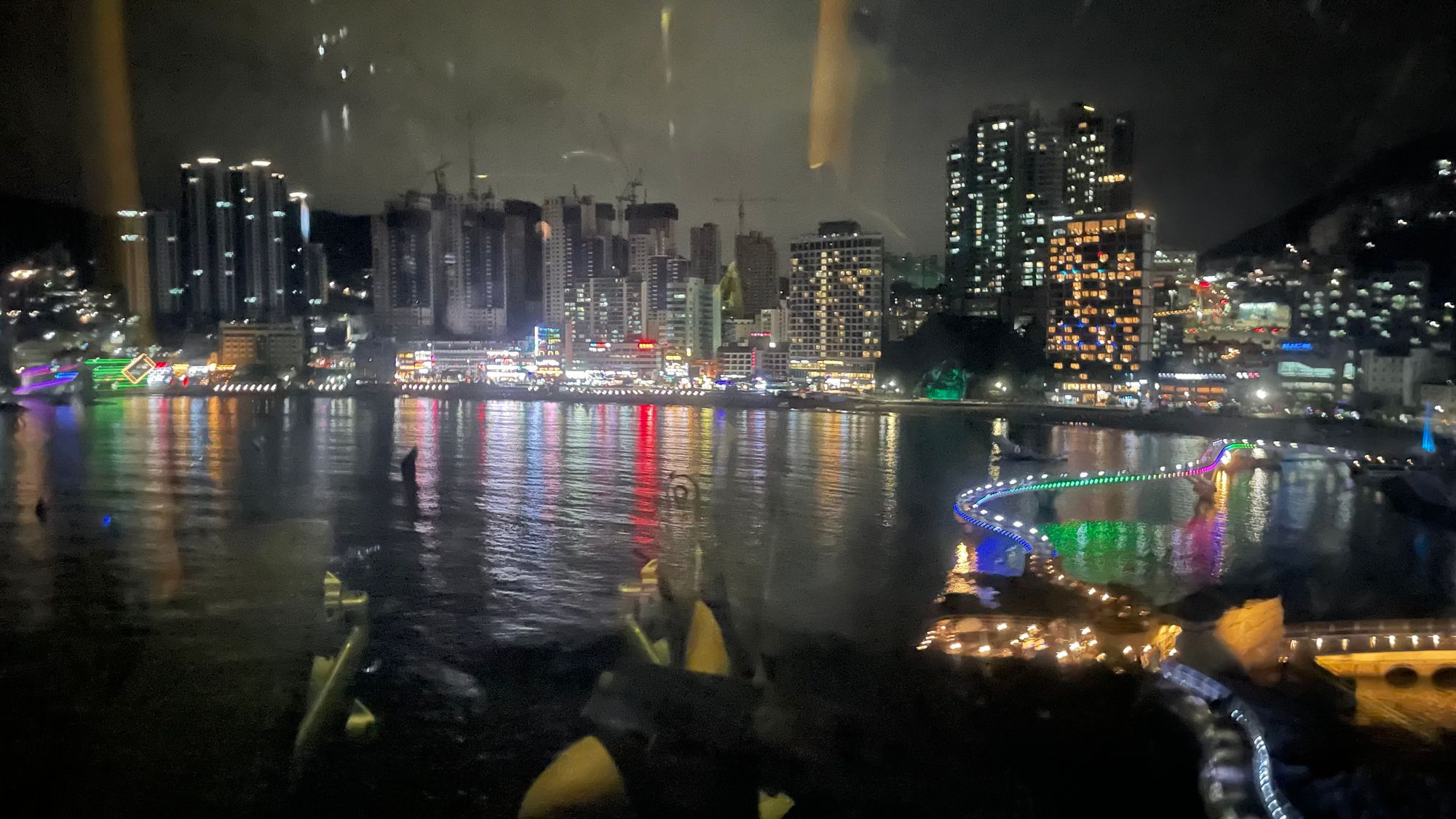 It was a great view of the city from the top. Plus, the night lights made it feel like a magical night as the area I was in was also empty. It was like having a whole city to yourself. I found out they really like The Little Prince and leave lots of notes for people to read in the future.
Phew. What a day.
But of course, we had to end it in style as I frantically ran to the last bus for the night (from the stop I was at), only to get on and realize I lost my pass! The driver was a nice old dude who could tell and was just like "Eh, oh well" and I am also very grateful to him.
I got off at the beach thinking it was there and found it in my bag 5 minutes later... (it was in an abnormal spot!)
So I rode a different route that ran later back (paid this time) and finally made it to bed. Zzzzzzz...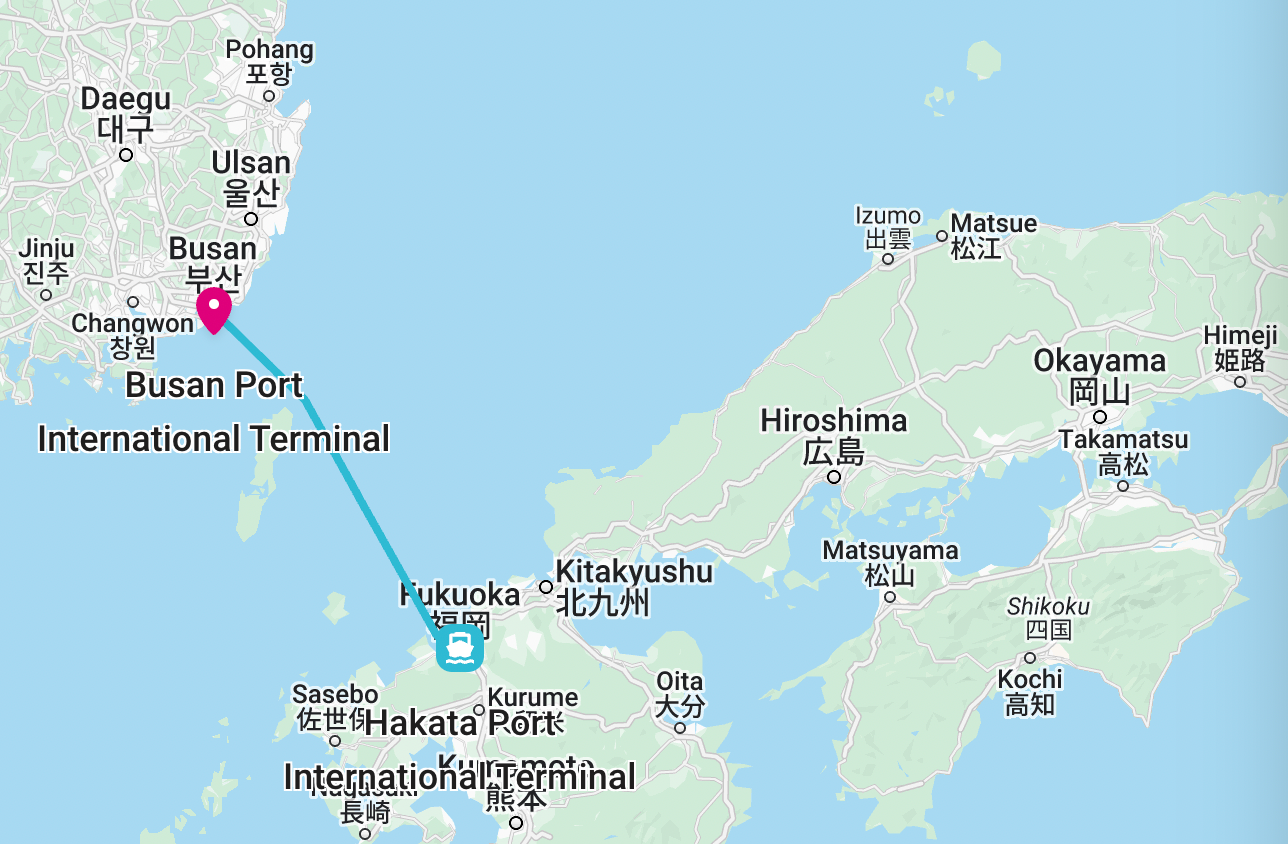 For clarity: I came in through Busan Port. Texas Street and The 164 Stairs were near Busan Station. The bus stop was from Busan Station~ to Bosu Book Street. The food market, dinner, and my hotel were near BIFF Street (a famous movie festival area). And Songdo Beach had the cable car up (the dotted line).
---
Day 6 (Thursday) Travel to Seoul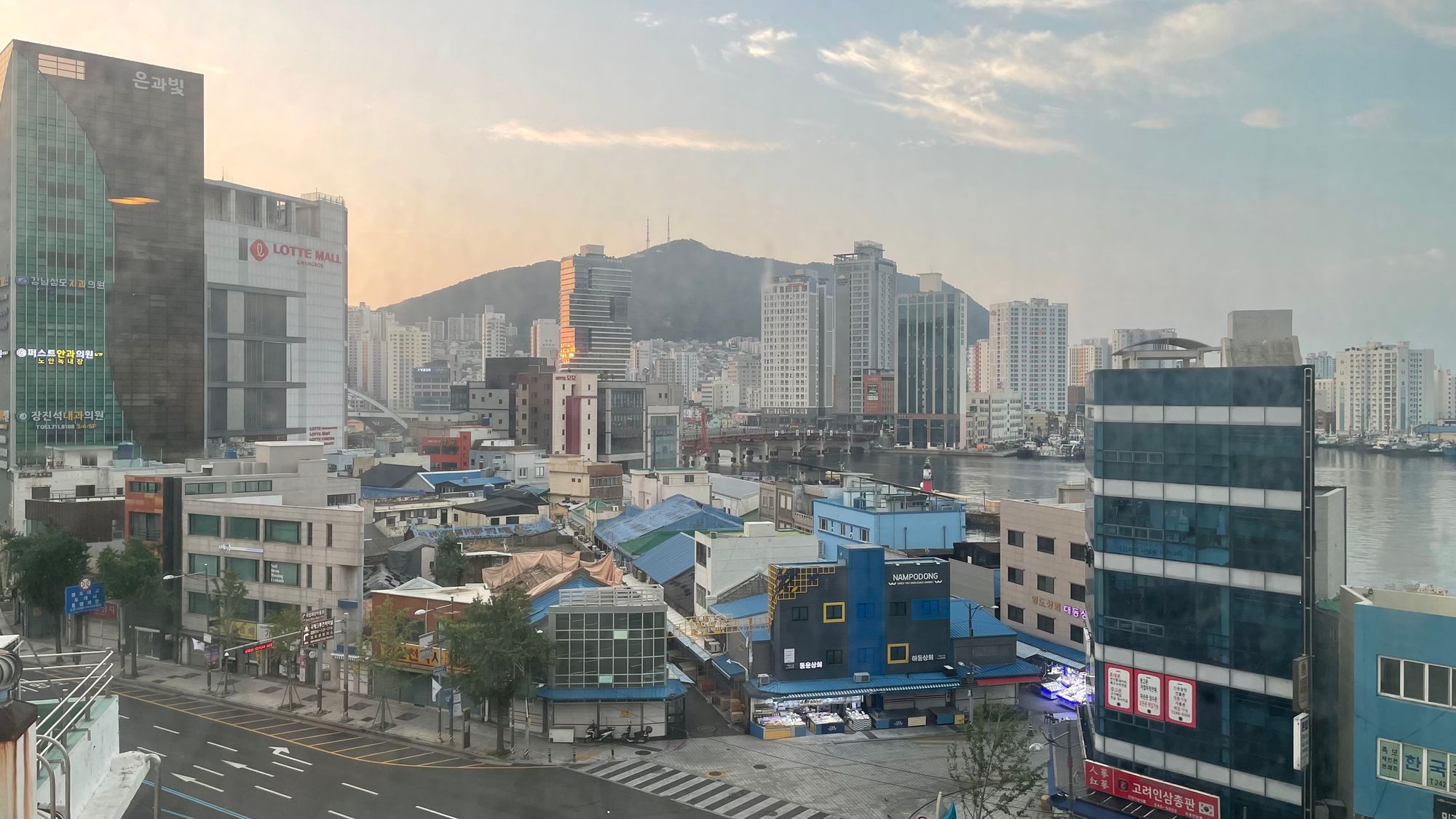 I woke up early to run to a place called "Gamcheon Culture Village", known for its colorful buildings and being a fun place to walk around. I got there too early and couldn't get in :( However, that gave me time to take the long bus ride (50 minutes) to Haeundae Beach.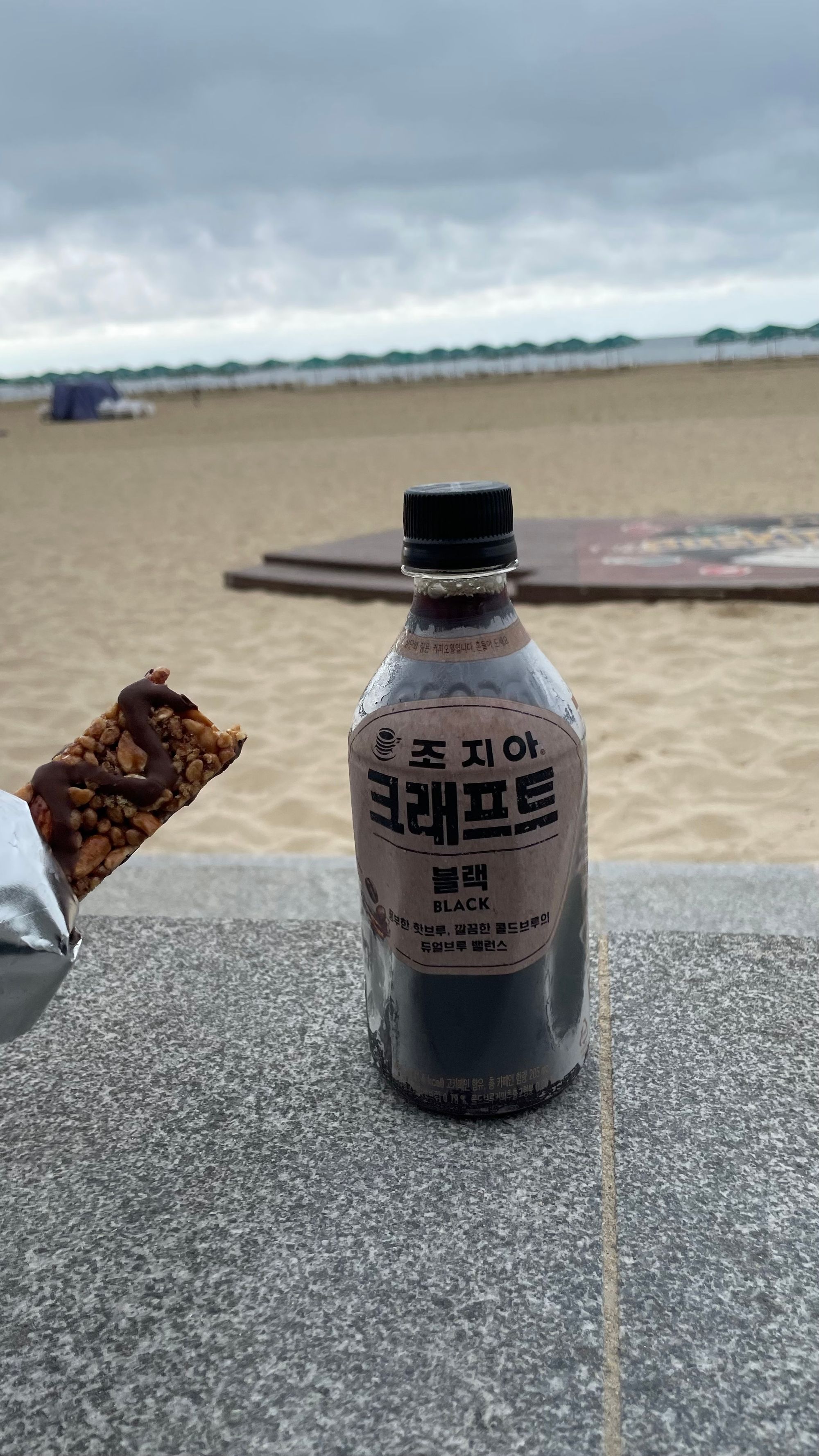 This is the most famous beach in Korea I believe. It is huge, clean, and beautiful. Loved it. I was even able to call my mom and sister (who loves beaches). After enjoying the breeze, I hopped on another bus and headed further north to a place called "Haedong Yonggungsa Temple".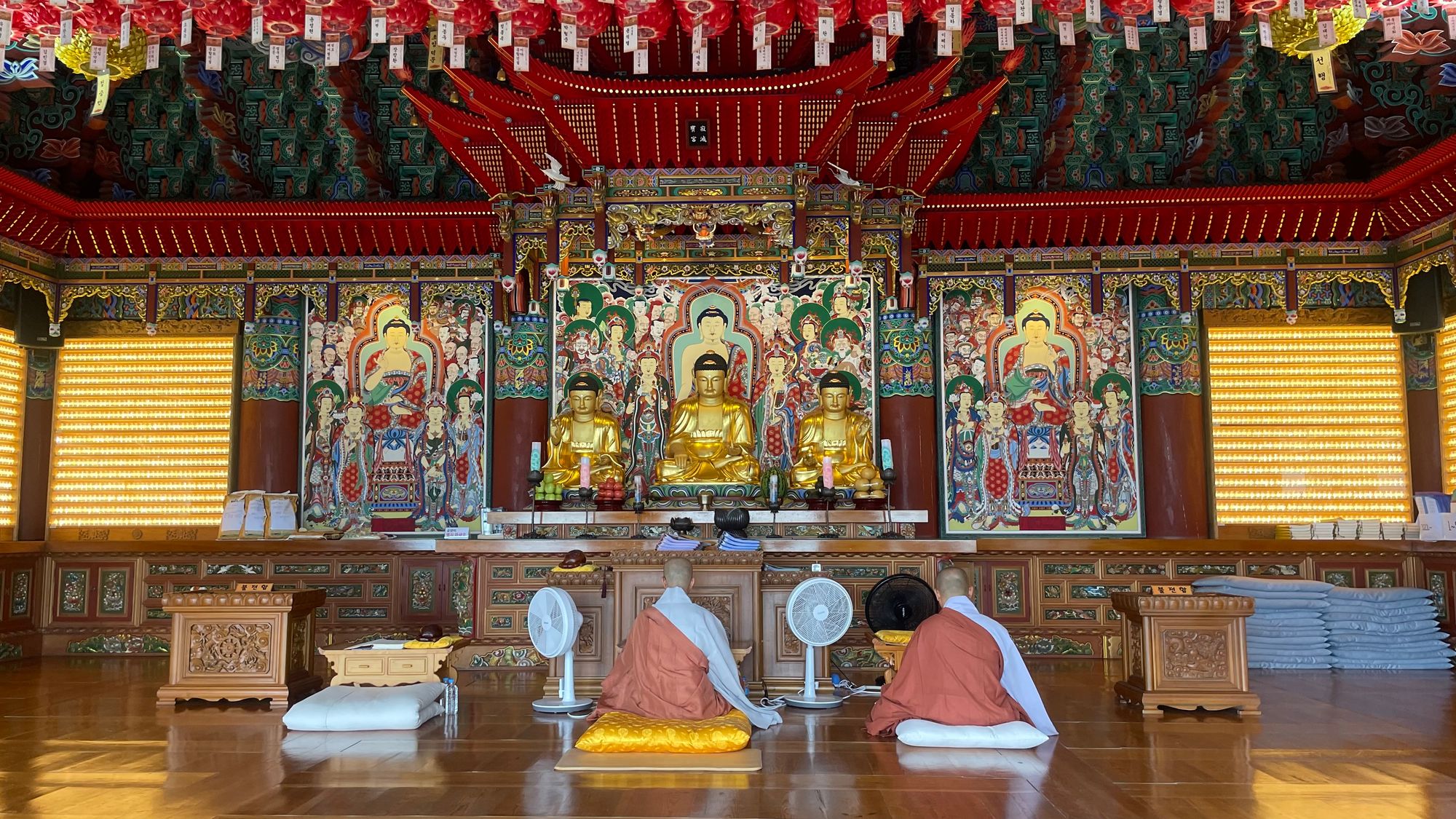 This temple was awesome because it's built into the side of a cliff! Such a cool site to see.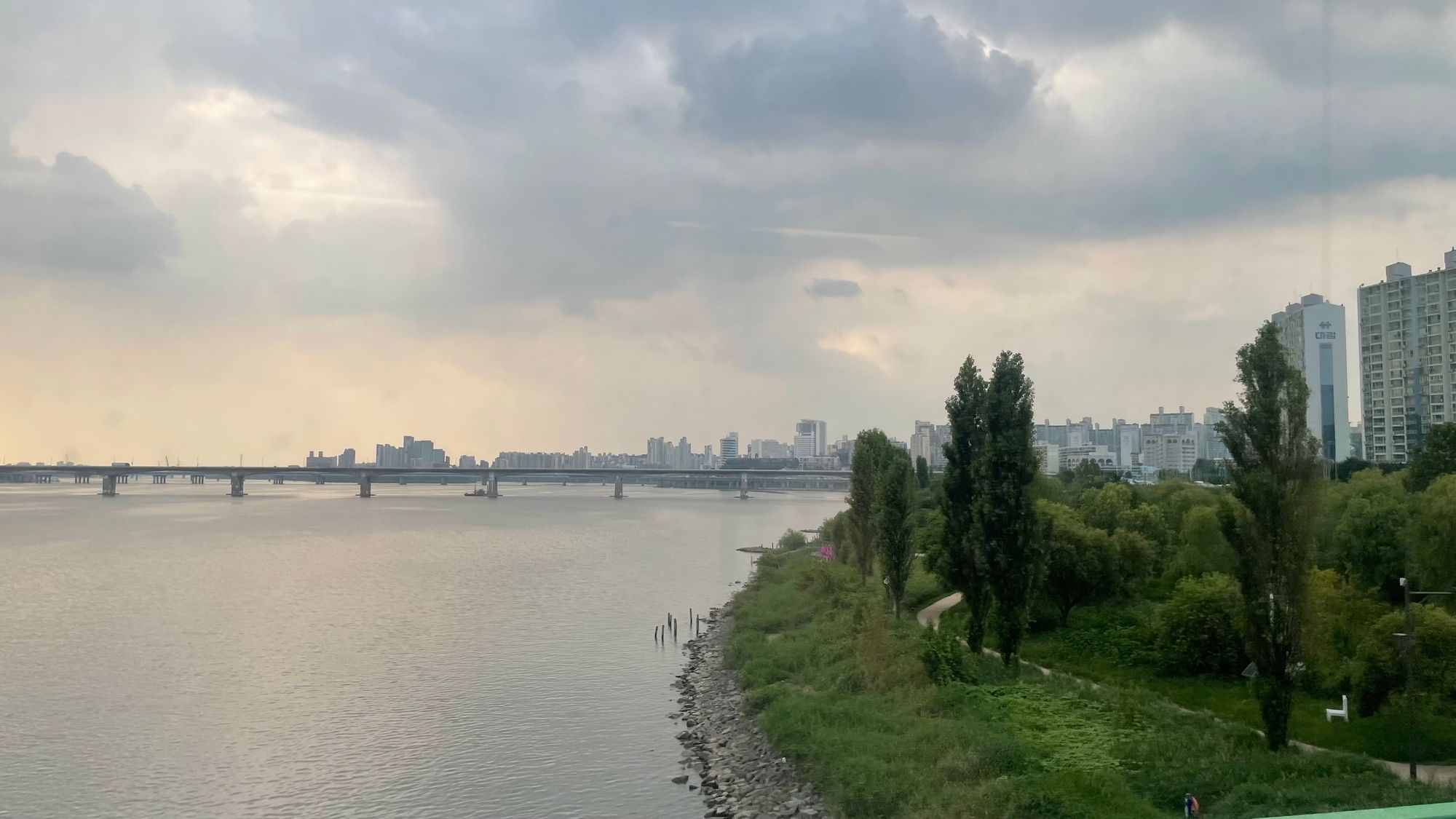 Wrapping up in Busan, I ate some simple convenience store foods, walked around exhausted with my luggage (haha, I had to have looked funny to the people around me), and got on the train to Seoul without even going through a ticket gate!?
After making it to Seoul, I rode the wrong bus to the hotel and did a long switcharoo before heading the right way and making it. The hotel I stayed at was near a lot of tourist spots (temples, palaces, and shopping areas) and was cheap.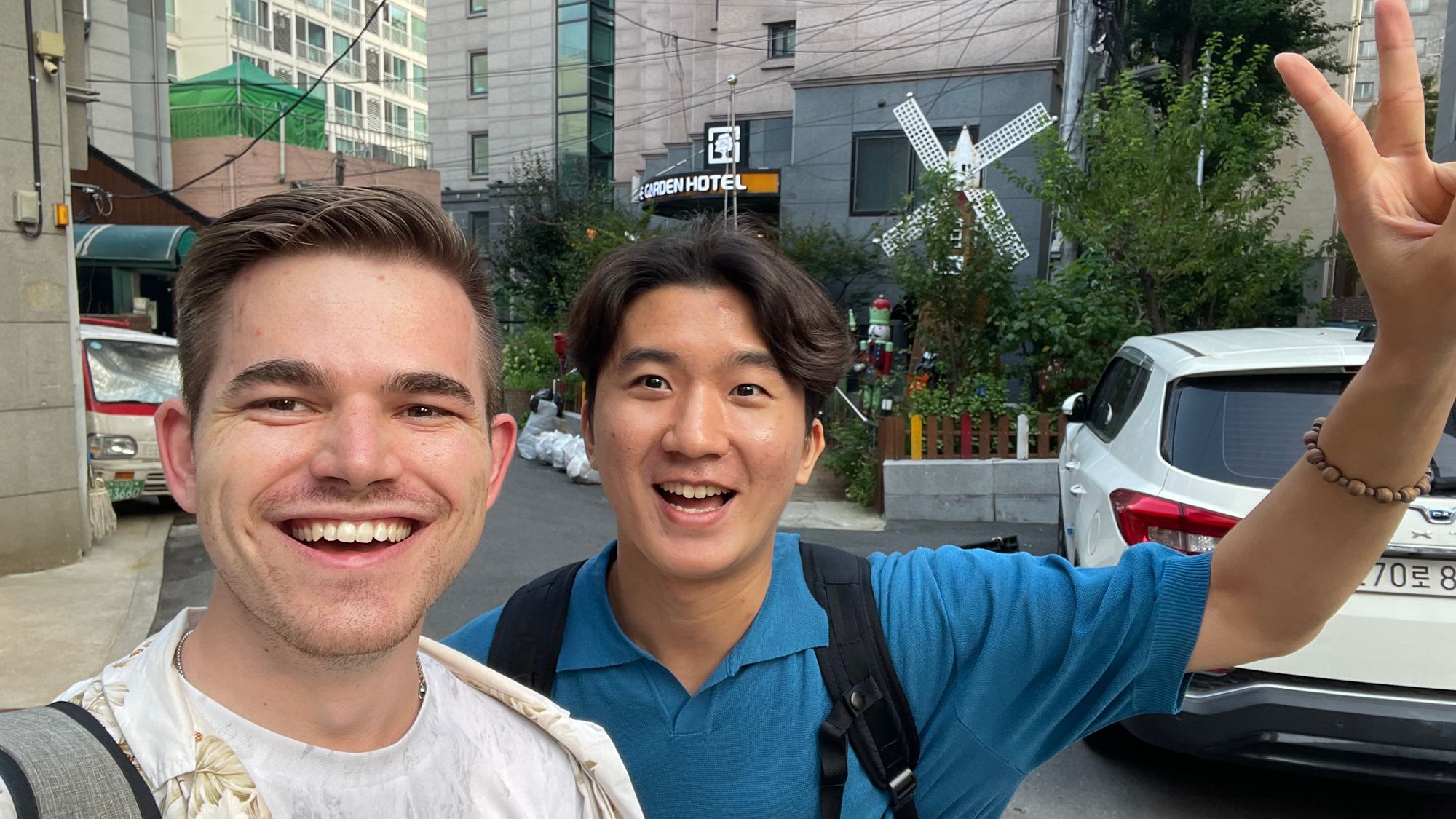 I was also able to meet up with my friend Hun! We hung out until the exhaustion hit. It was such a fun night :) Starbucks special foods (only in Korea), a traditional Korean tea house, a famous village, and Korean BBQ.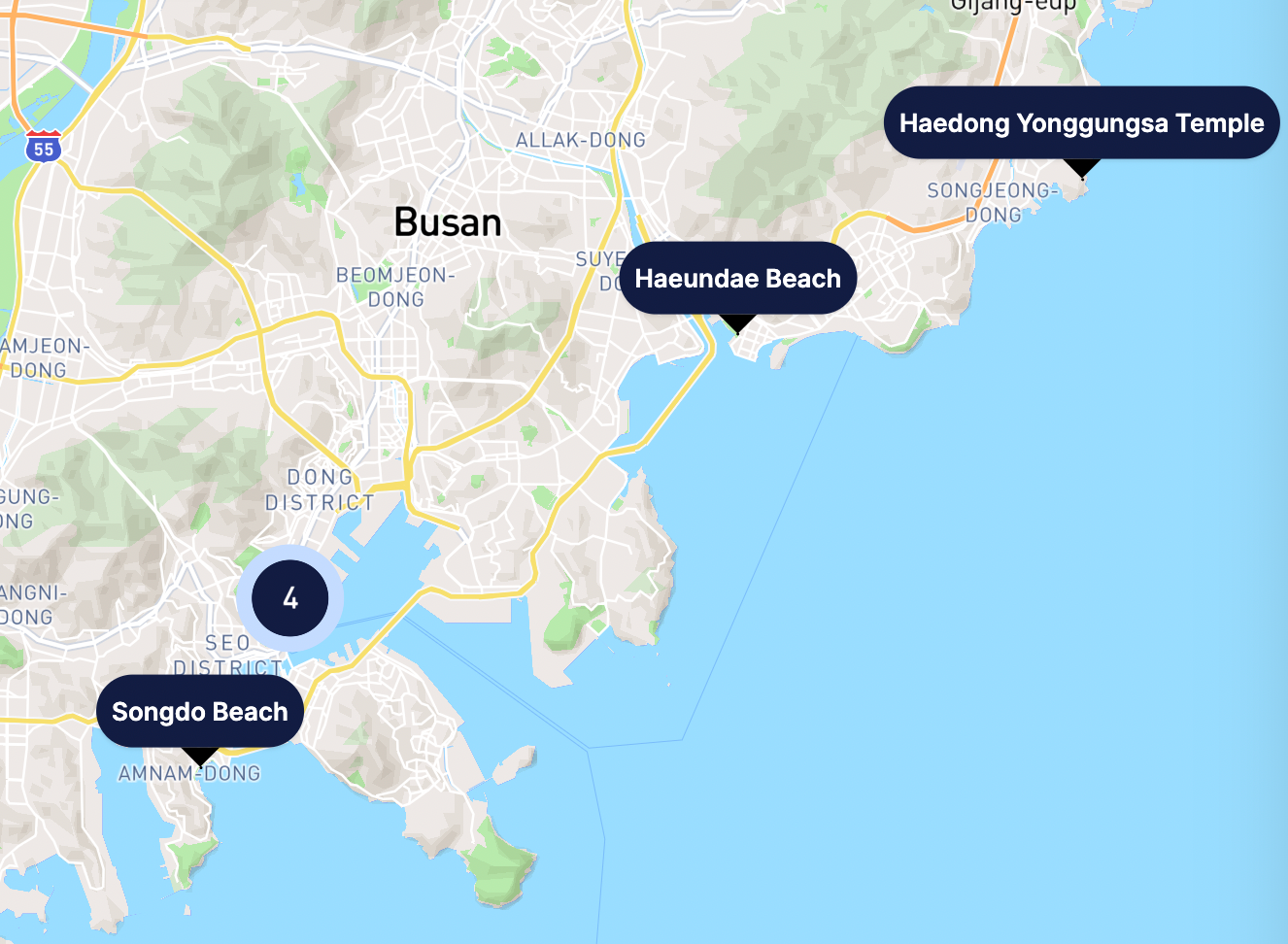 For Clarity: Songdo Beach to Haeundae Beach took about 50 minutes by bus and another 30 to Haedong Yonggungsa Temple. It was about 1.5 hours back to Busan Station. The bullet train to Seoul was a 3~ hour ride (and Hun bought my ticket!! What a nice guy)
---
Wrap Up
A couple of quick notes: I will be posting Part 2 of this journey this week. The huge delay in posting (and a sneak peek at the coming blogs) was that after I returned to Tokyo, my family arrived for two weeks, I graduated, we traveled, they left, and then I had one week to pack my life up again (Where'd I go?? What's next??)
All this and more in the coming posts! As always though,
Thanks for Reading!
Bradley Wargo