Brad In Japan: Sam In Japan
In which Brad shows off Japan to his best friend Sam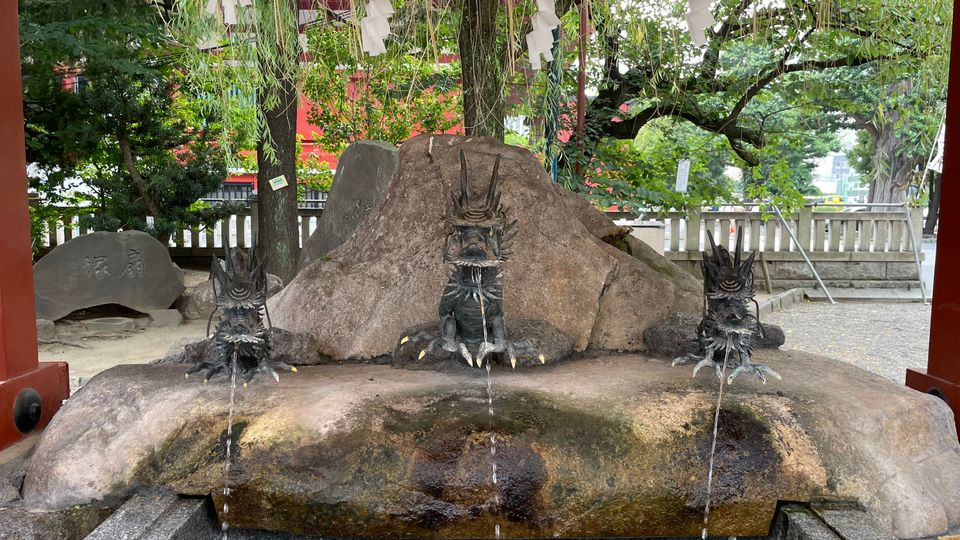 Hellloooo from Japan and Welcome!
It's been a blast of a week as my best friend Sam is in town!
Blast Off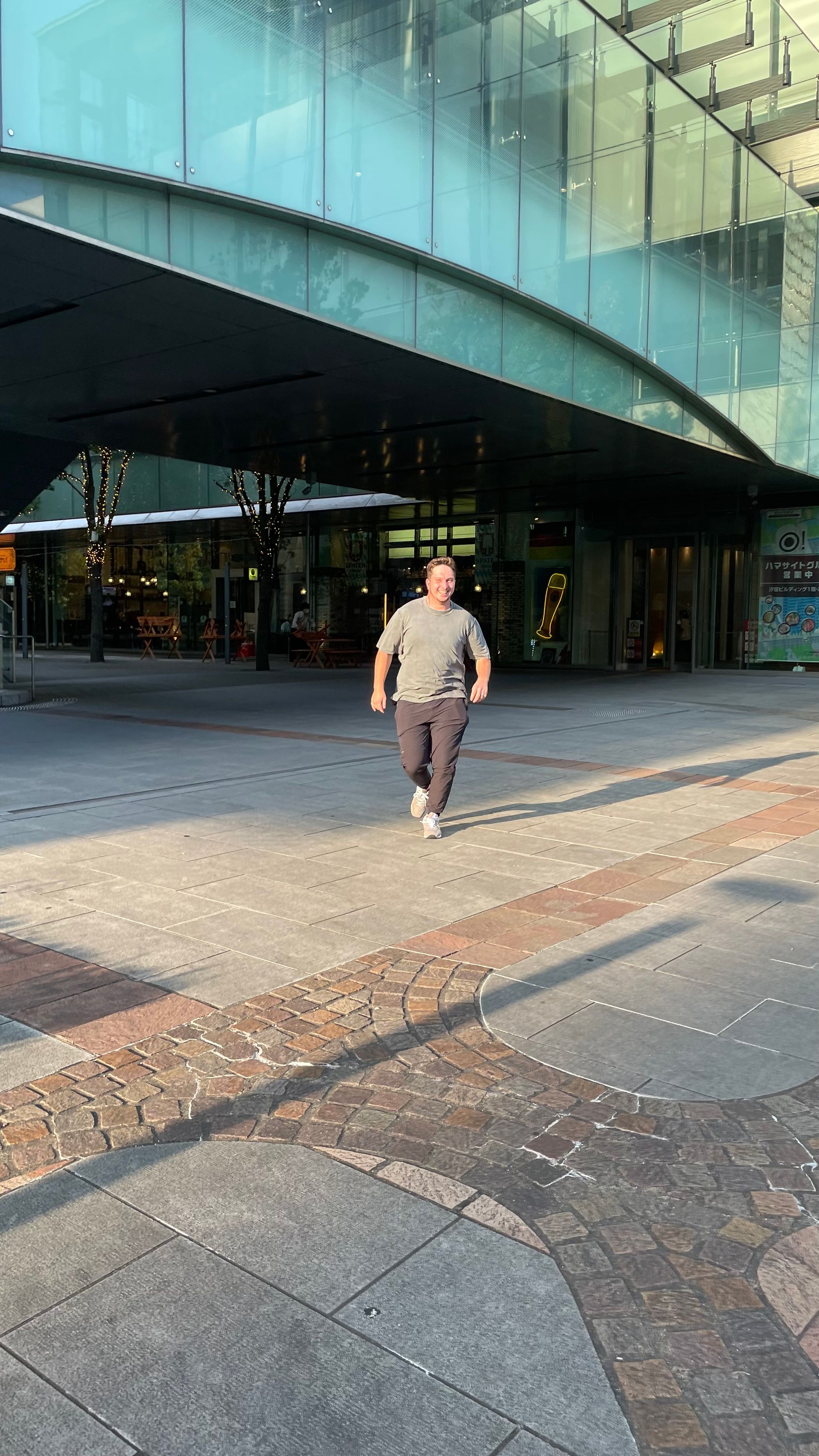 Takoyaki Revenge
After landing, we headed home, got changed, and went out to eat as that was his number one focus: Japanese food.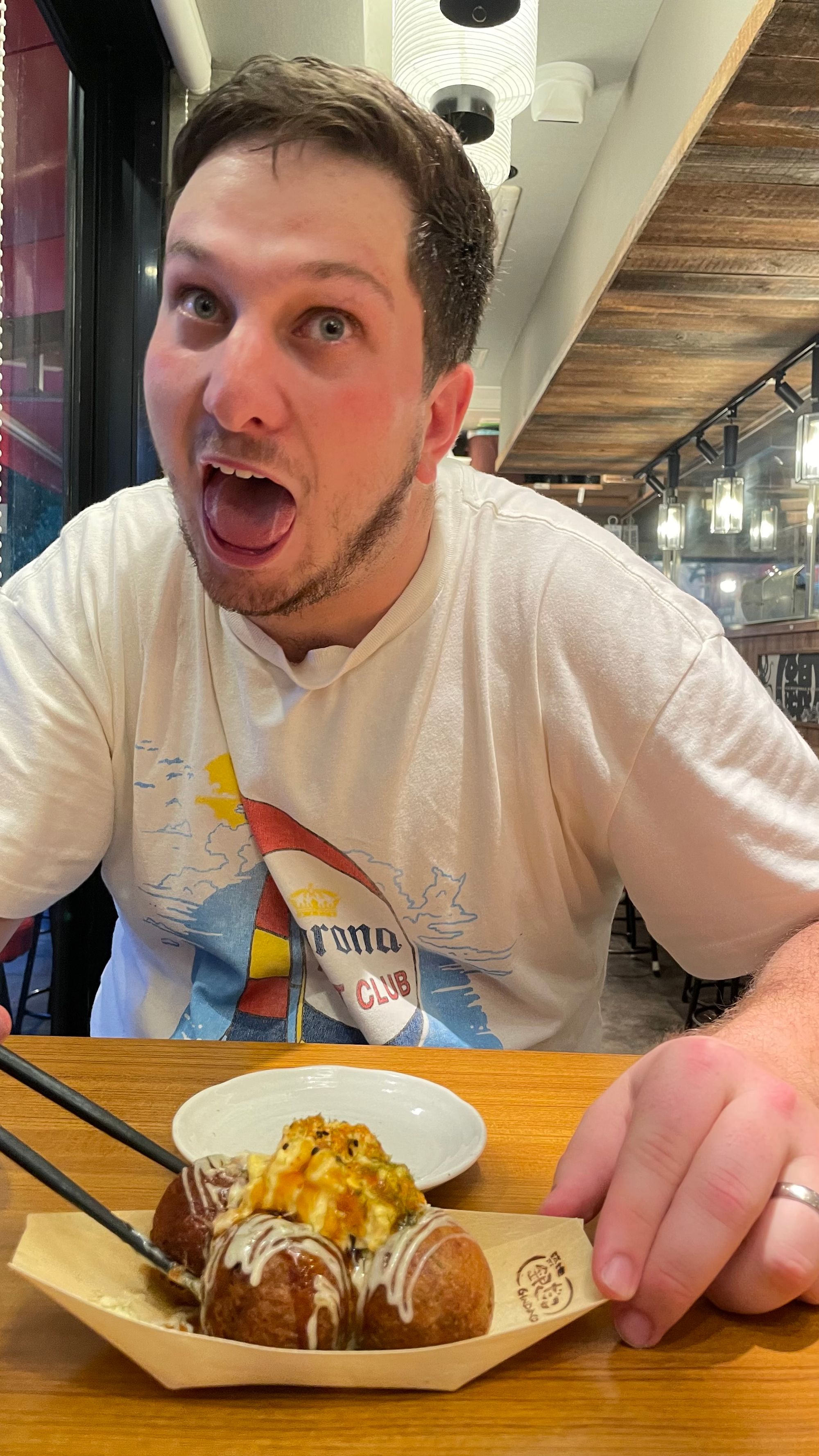 Japanese food includes Takoyaki (which is fried octopus).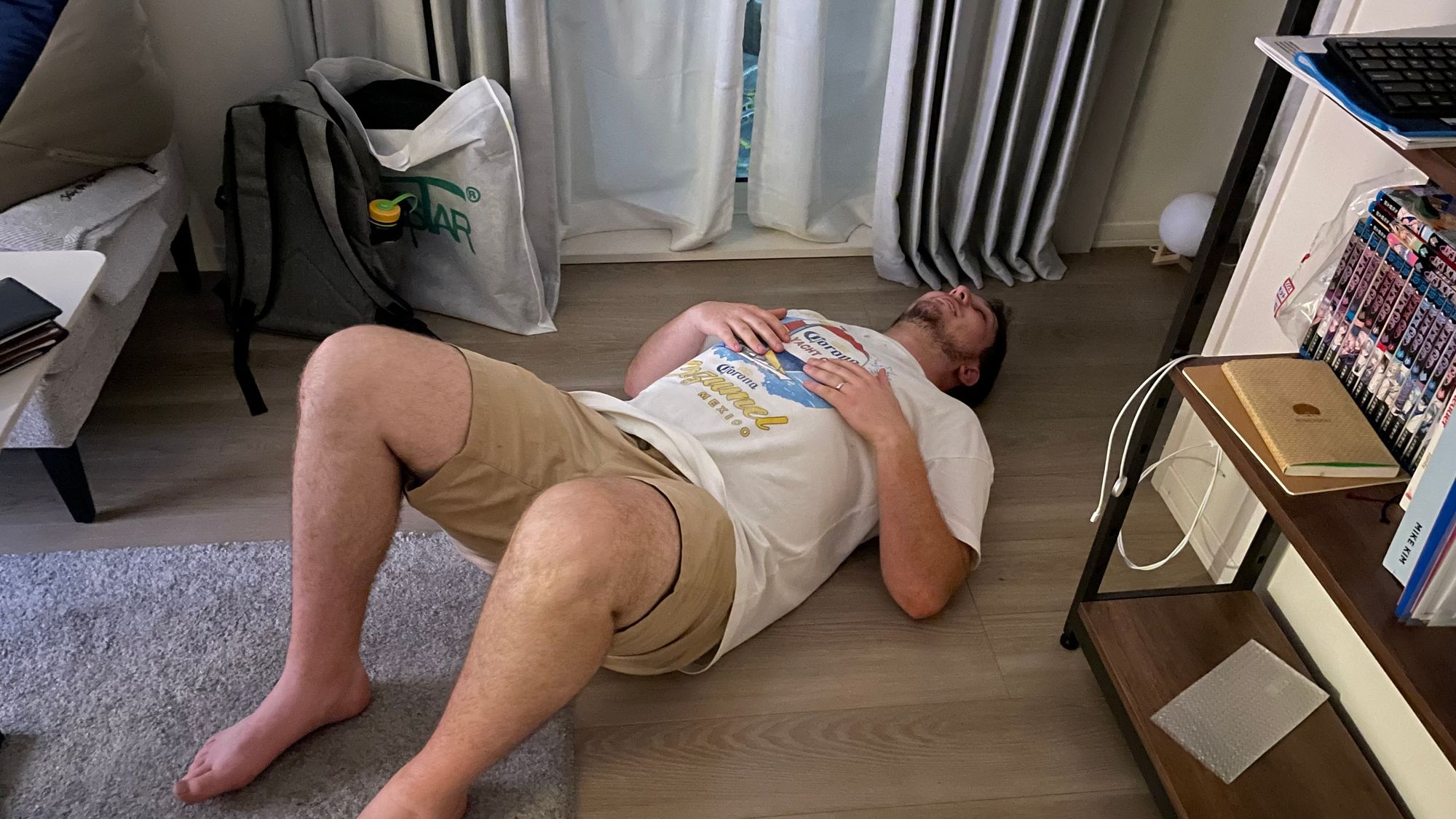 After Takoyaki we got some ramen which was too spicy and that's what caused his stomach ache haha. Got that revenge for an almost broken laptop.
---
Day 2
I am still working for the Internship and so Sam went and explored major sights and got tons of walking in. After getting off at five and I took him by the school and then to get Sushi and Sake!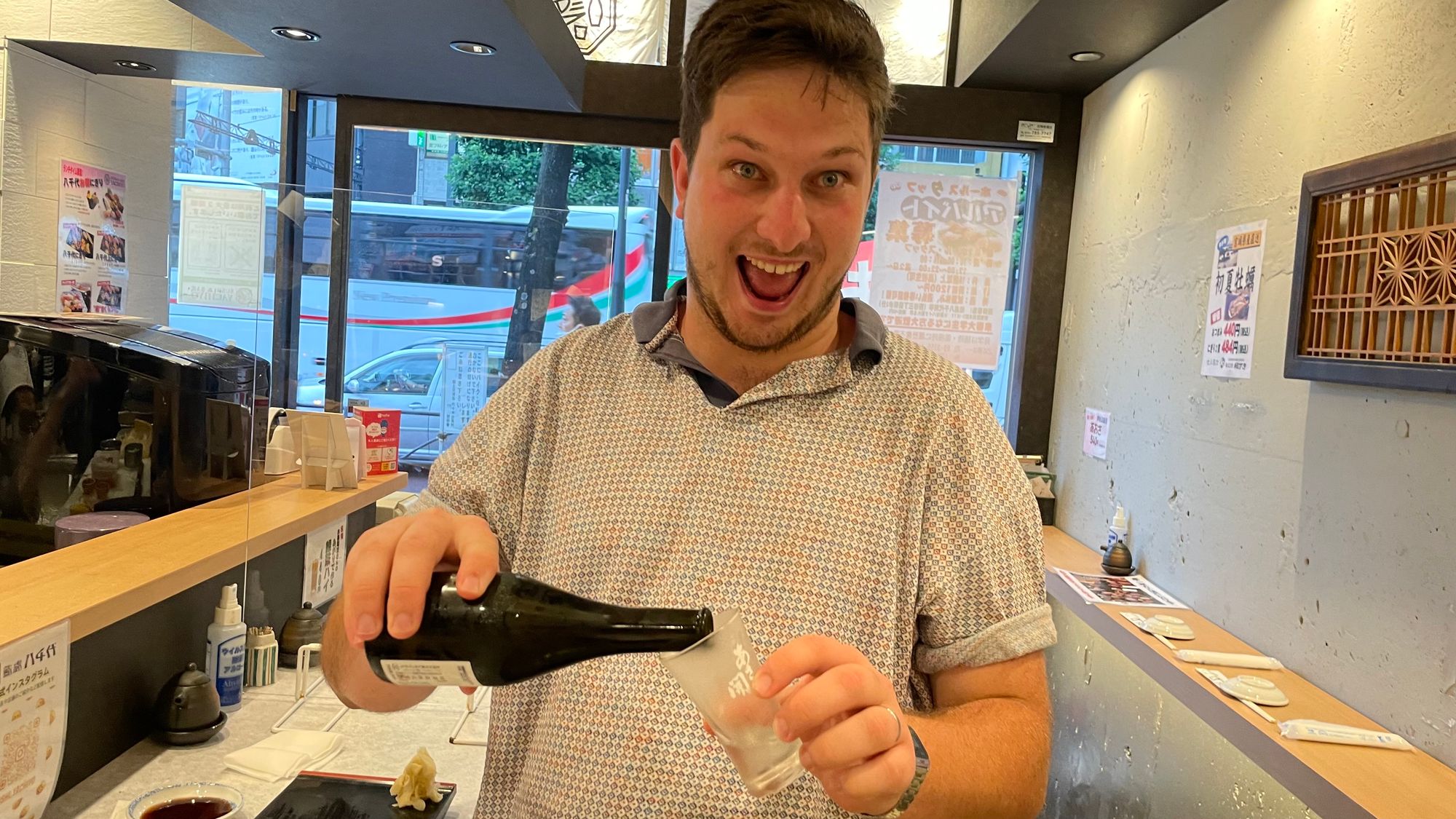 ---
Day 3
This was a long but fun day. We kicked it off by walking from Shinjuku to Yoyogi Park and found this fun place on the way.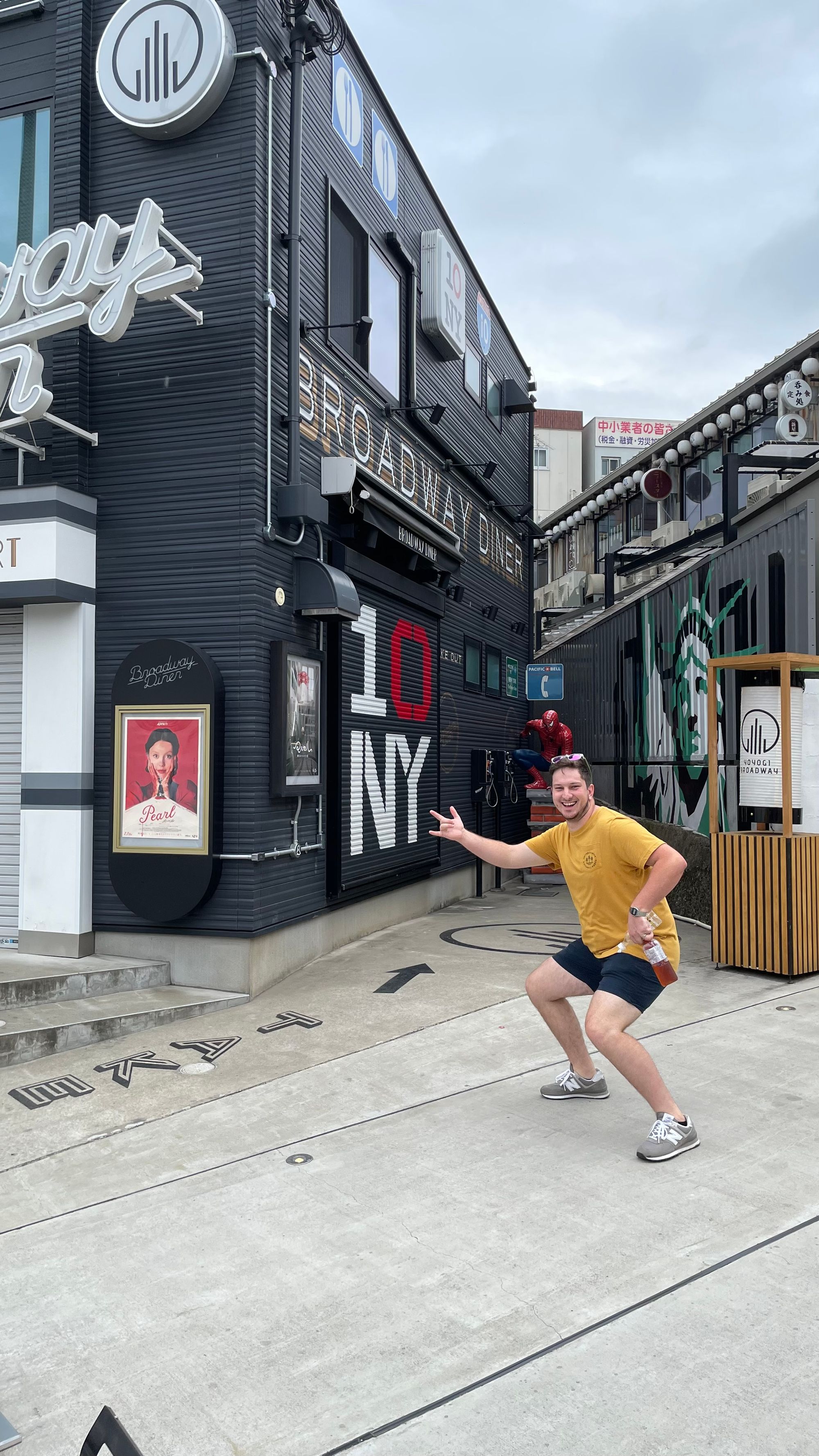 From there we made it to the famous Meiji Jingu Shrine. I made a video about walking to this one, but had not gone into the garden until now.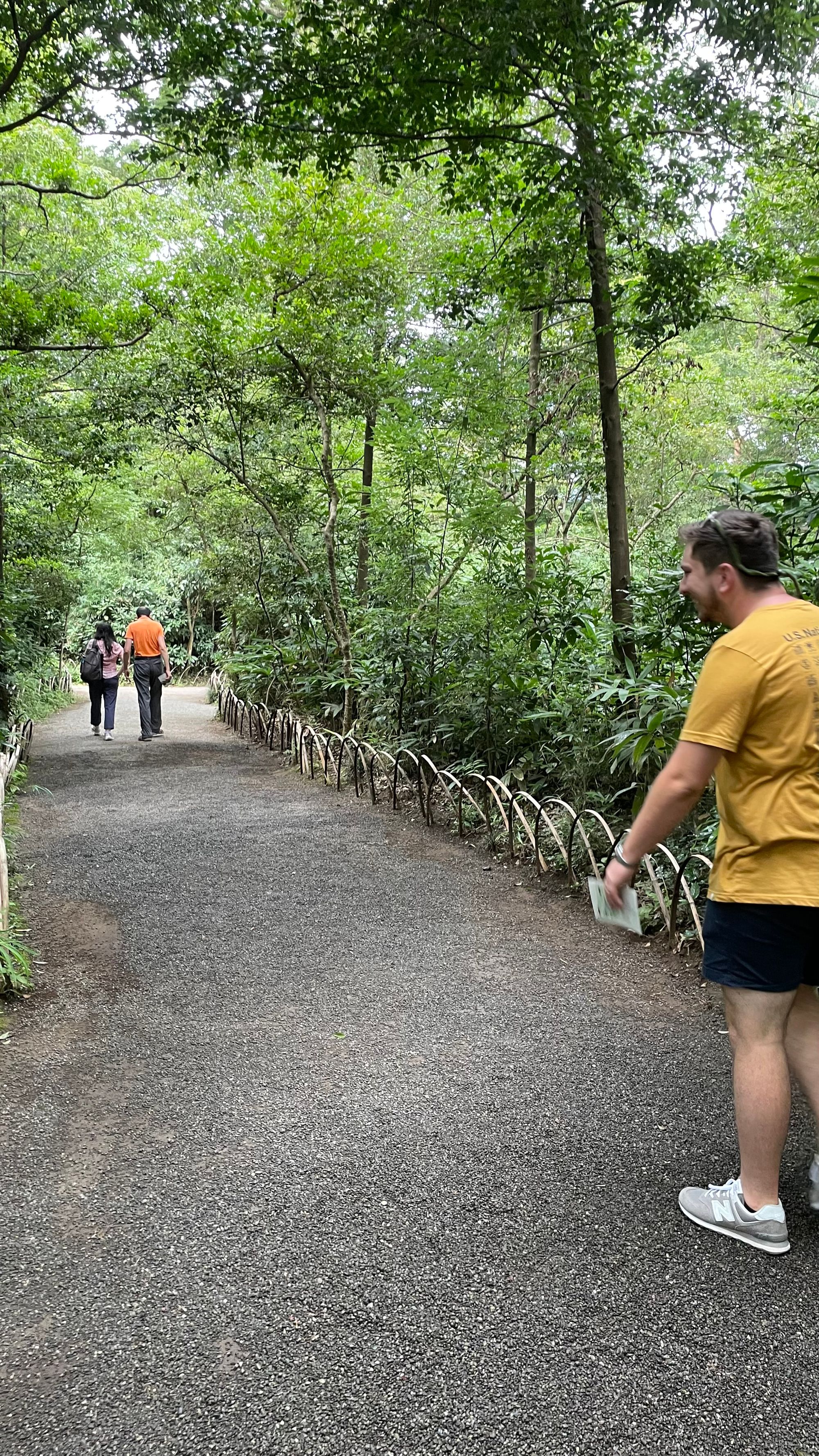 While we didn't go fishing, we did see a fun spot for it from the train to our next spot.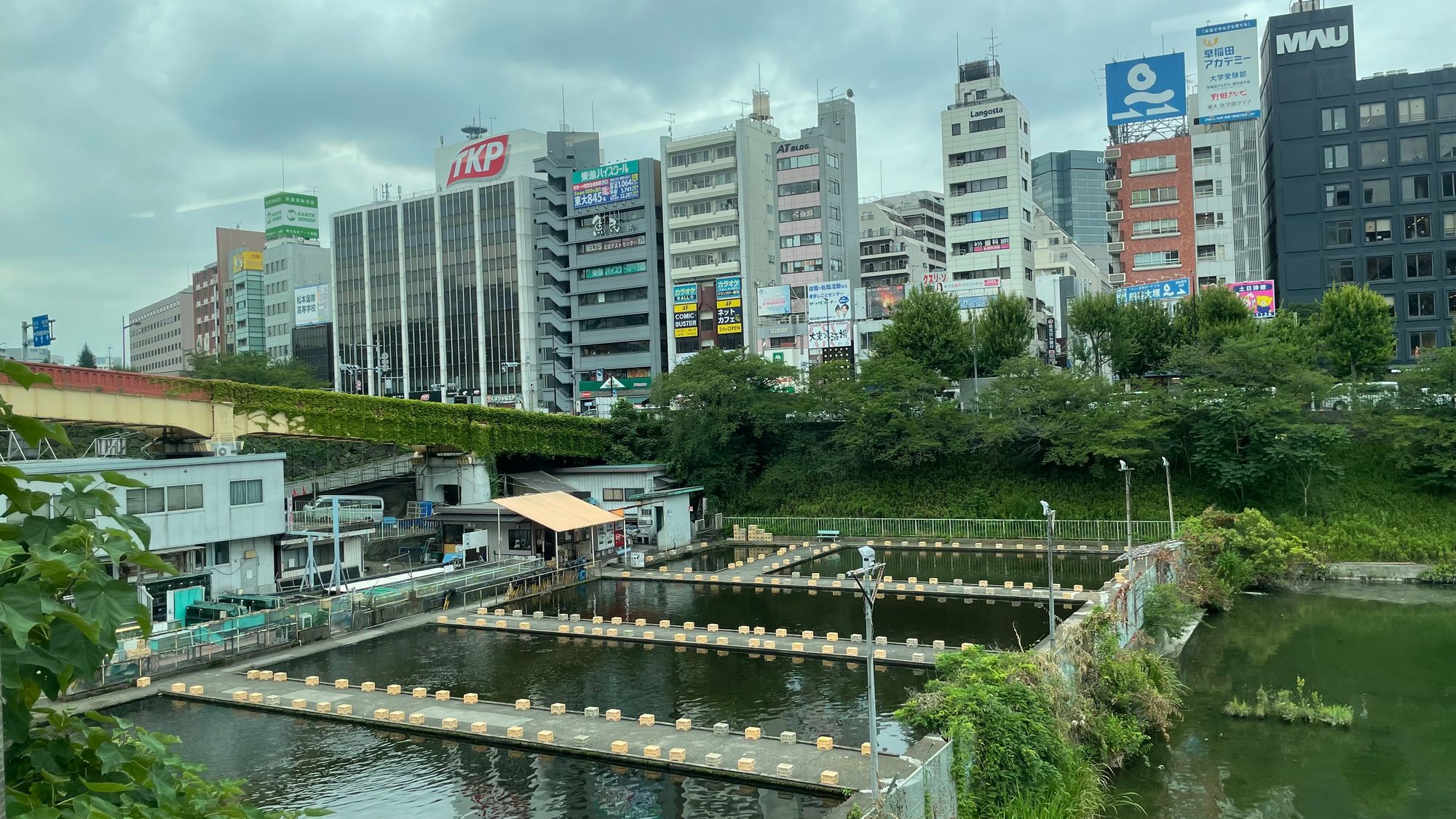 We went to Harajuku, but because it was so early nothing was happening. We left and moved on to Akihabara, the "nerd" area. It features cafes, electronic shops, figurines, and even Warhammer. Sam loves Warhammer.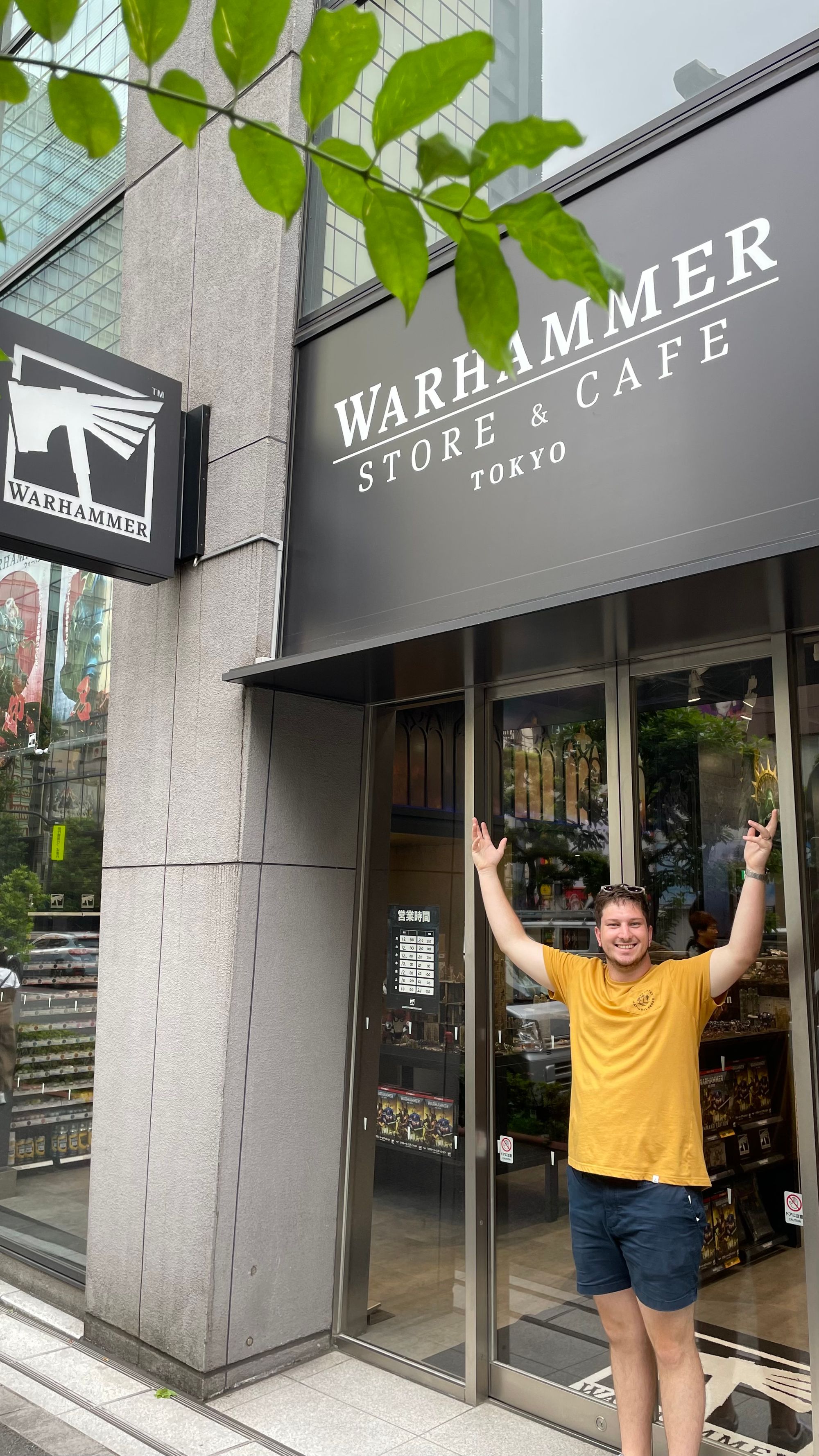 Having caught our breath, we moved on to another famous spot to visit: Asakusa Shrine. A place known for the massive red lantern and LOTS of food stalls.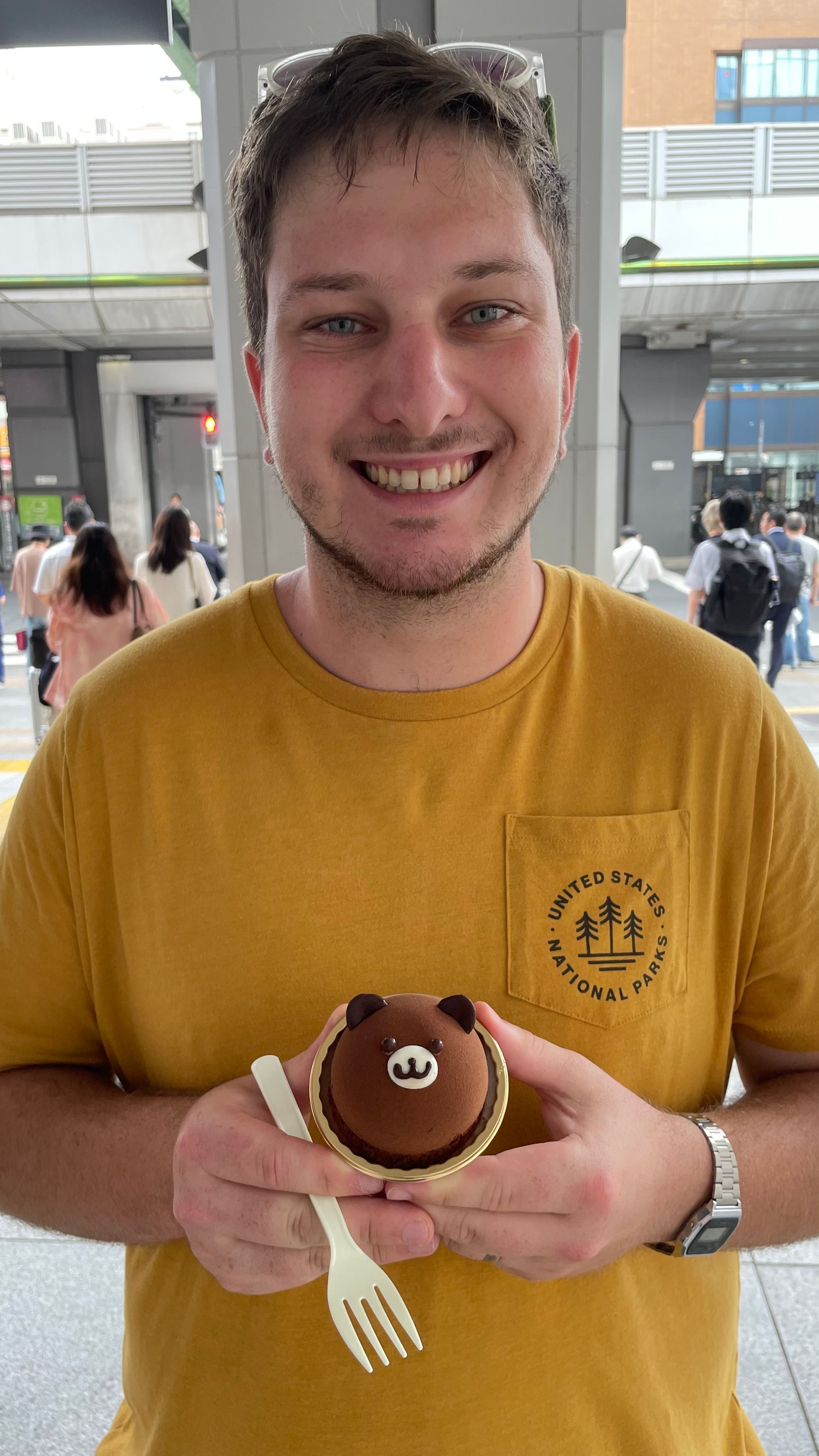 Before going in though, we were starving and had to eat! And where better than a place with a 1.5-hour wait time!? It was a great chance to catch up and after really feeling the hunger, we got to go in and eat this.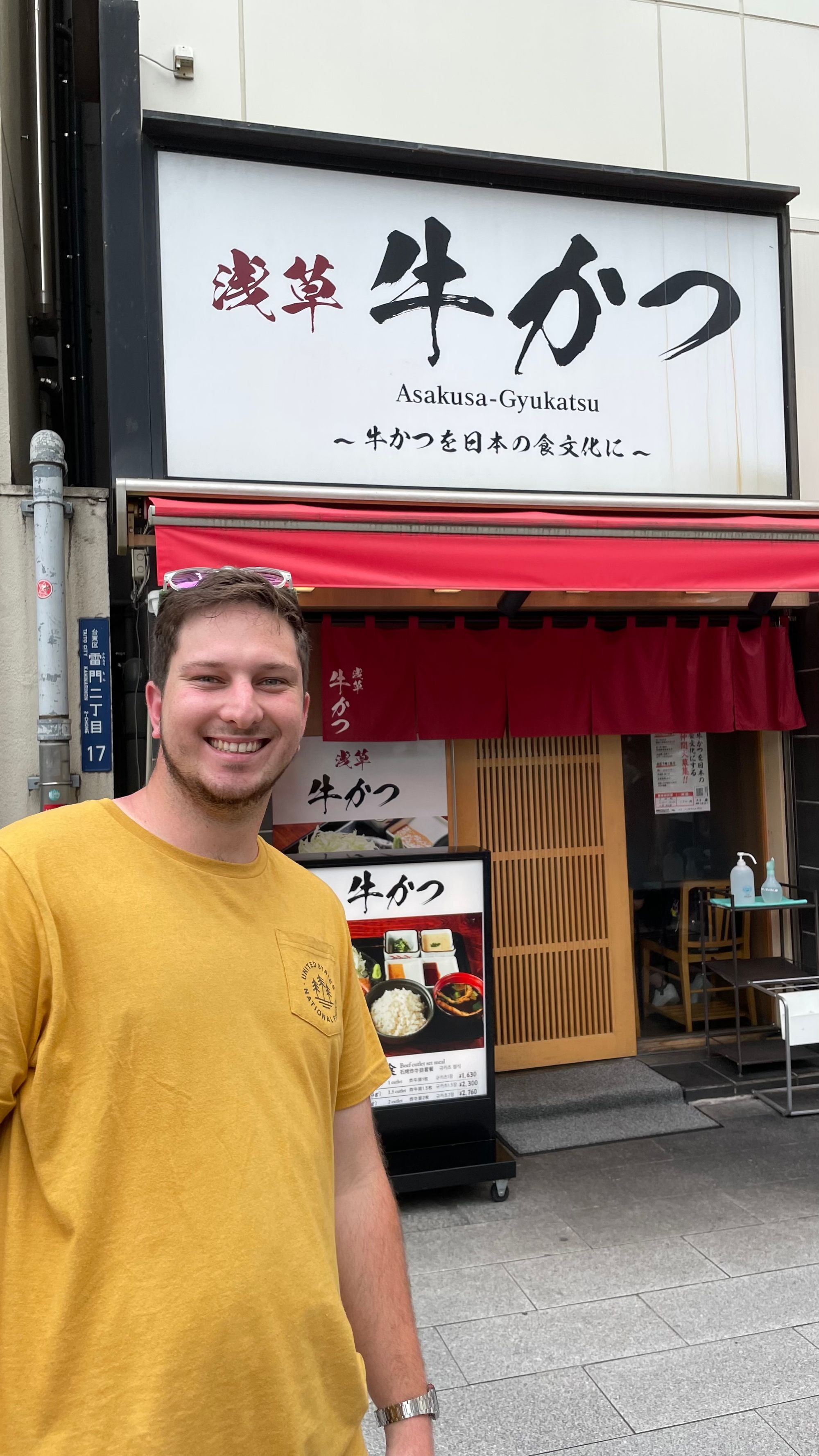 We moved on from Asakusa shrine to walk towards Tokyo Sky Tree where we found this fun contraption/art piece/garden.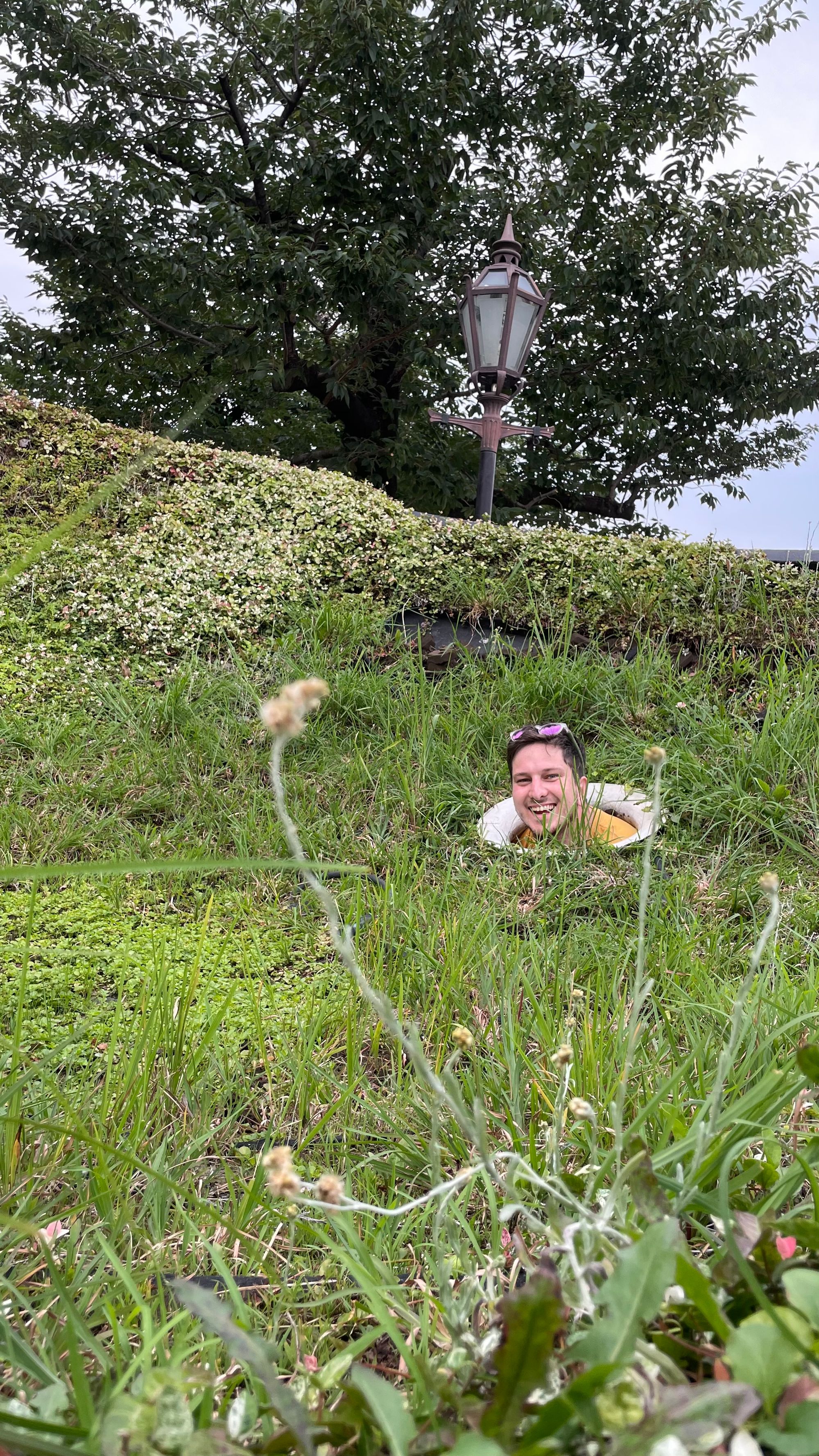 While we didn't really go to the Sky Tree, it was cool to see from afar and imagine. We had better things to do like make it to Shibuya for the nightlife and One Piece store (my favorite Japanese Anime).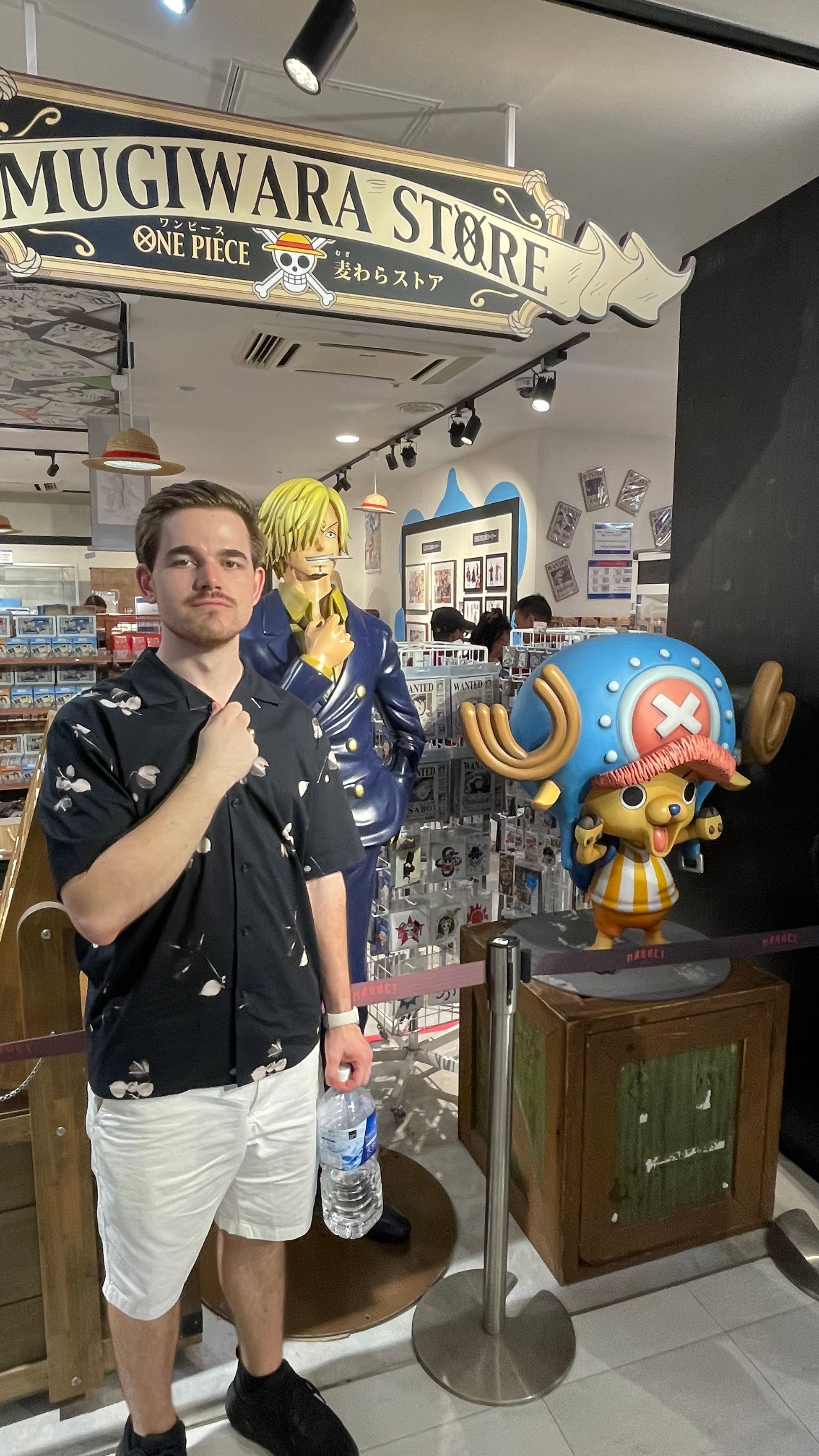 Finally, we ate one last bite before walking home through all the fun alleyways. It's a "10 Yen" coin (which costs 500 yen) but is sweet cheese bread essentially.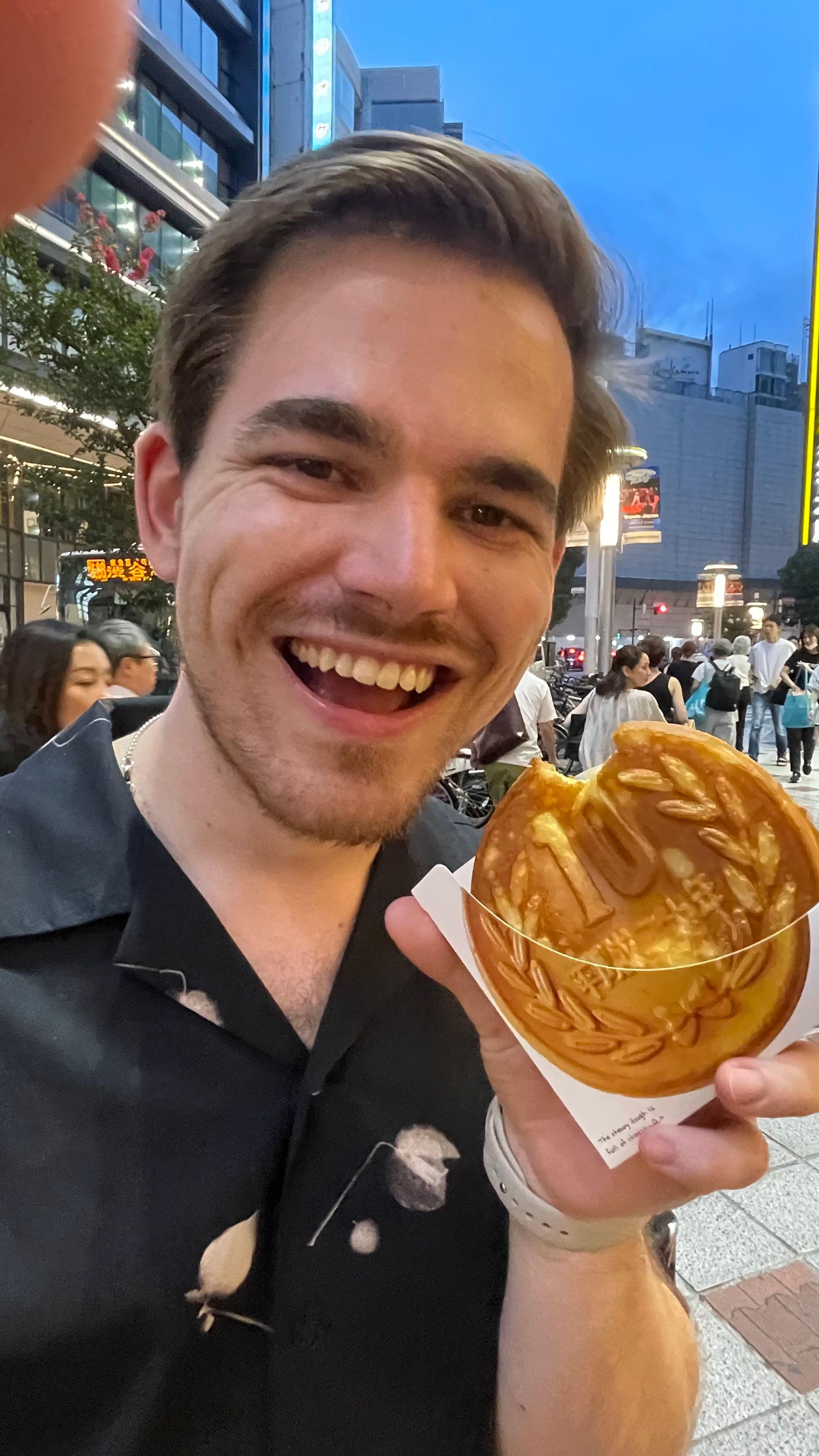 Wrap Up
These were the beginnings of a crazy series of days and activities (which have been non-stop). I'll cut off here but will likely do a 3 or 4 part series of his journey as there is so much more to share! I hope you enjoyed this first part and as always,
Thanks for Reading,
Bradley Wargo