Brad In Japan: Riding the Shinkansen
In which Brad rides the Shinkansen, says happy new year, and gets a Japanese Bible
Hello 2023 and Hello you wonderful Reader
Happy New Year everyone!! Time is flying so fast. Crazy to think how much happens in a year. What a ride it's been one could say. If only we could slow it down? Or maybe find something even faster for us all to enjoy!
Riding the Shinkansen
The Shinkansen is English for (新幹線) which means "bullet train". Called such because of its rapid speed. I mentioned last week taking a trip and this was how I got there!
I did several things while in Kyoto, but the first and foremost was rest. I don't want to spoil all the fun videos coming just yet so I hope you'll bare with me as I don't share any photos :)
A Japanese Bible
Religious or not, it's fun to see books in other languages. And with me having finished the Bible in a Year yesterday, I wanted to see if I could read it in Japanese. Turns out, it's really hard to find, so I asked my local priest and he gave me a Japanese/English bible for Christmas! So fun :)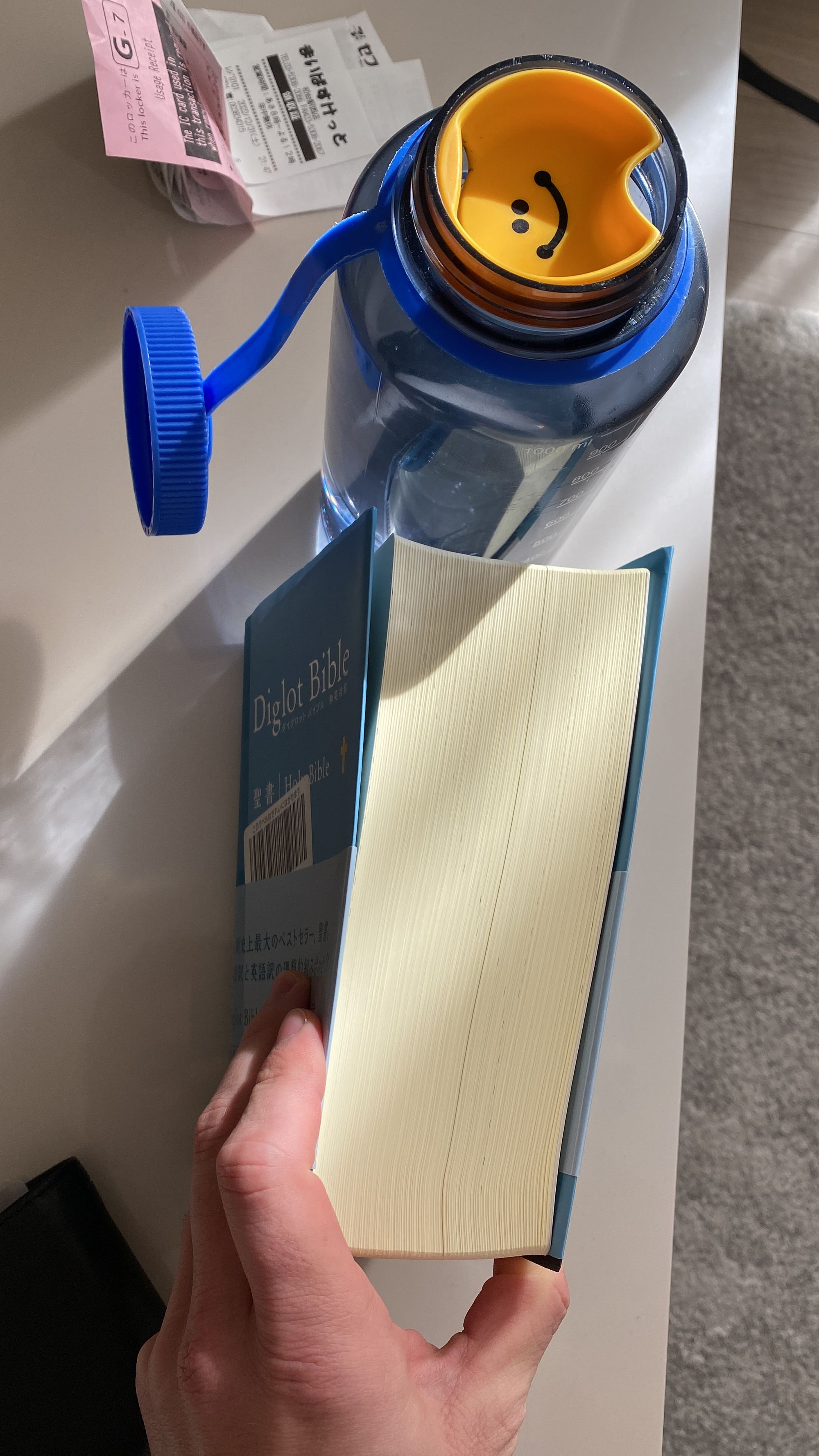 Looking forward to getting to read it.
Wrap Up
But it's a short update!! I know, I know, but it was a great vacation week haha. And you have a solid train video to watch :P Plus, I'll have much to share as the videos get completed so you've got that to look forward to! I hope you're enjoying the family time and are excited for the coming year of life :) But until then, I appreciate you and as always,
Thanks for Reading!
Bradley Wargo