Brad In Japan: Family in Japan
In which Brad shows his Mom and Sister around Japan for 11 days!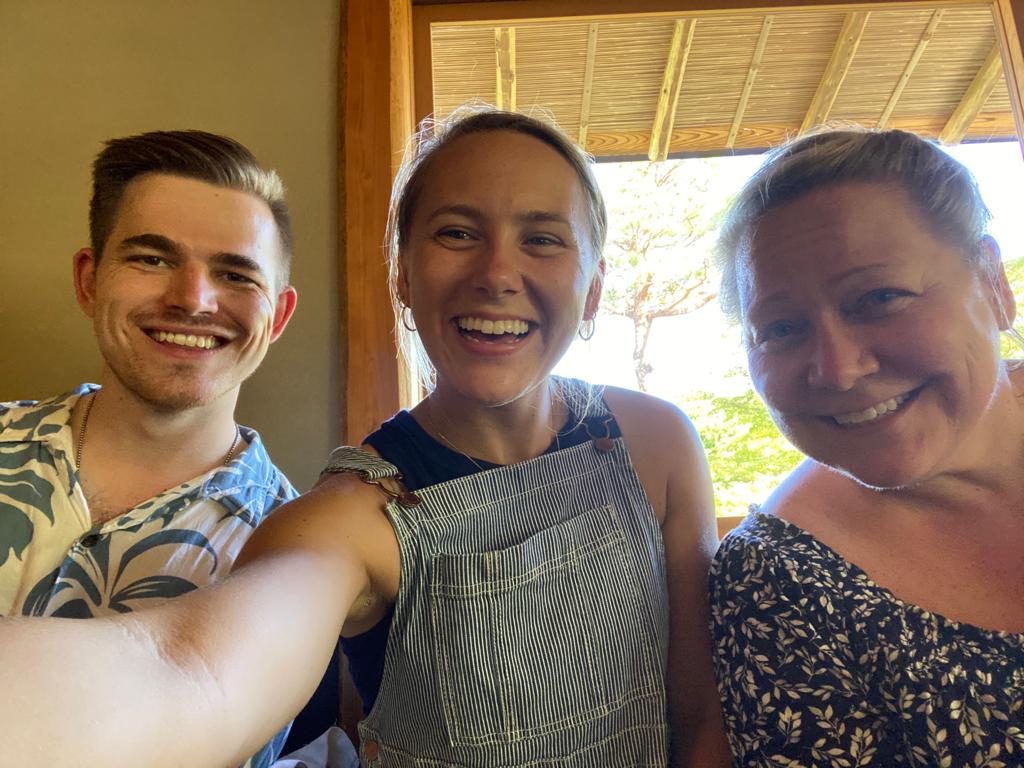 Hello! & Big News
This post and the next will be my last two for the series "Brad In Japan". It has been a crazy journey with many fun moments, memories, challenges, losses, and incredible growth. As I write this, I am already back in America, but am wanting to close out strong with these posts.
This one is a mega overview of what life was like with family in Japan! They were there for 11 days and I made sure to pack in as much as I could for them (and for you to read after!).
I will keep the photos to a minimum so I can keep this as one post. You are able to skim by reading the bullet summary for each day and looking at the photos! I hope you enjoy :)
---
Day 1, Monday, August 21st
My mom and sister flew into Japan through Narita Airport (about 1.5 hours from Shinjuku station). On my way to pick them up, I practiced my Japanese and met this cute family.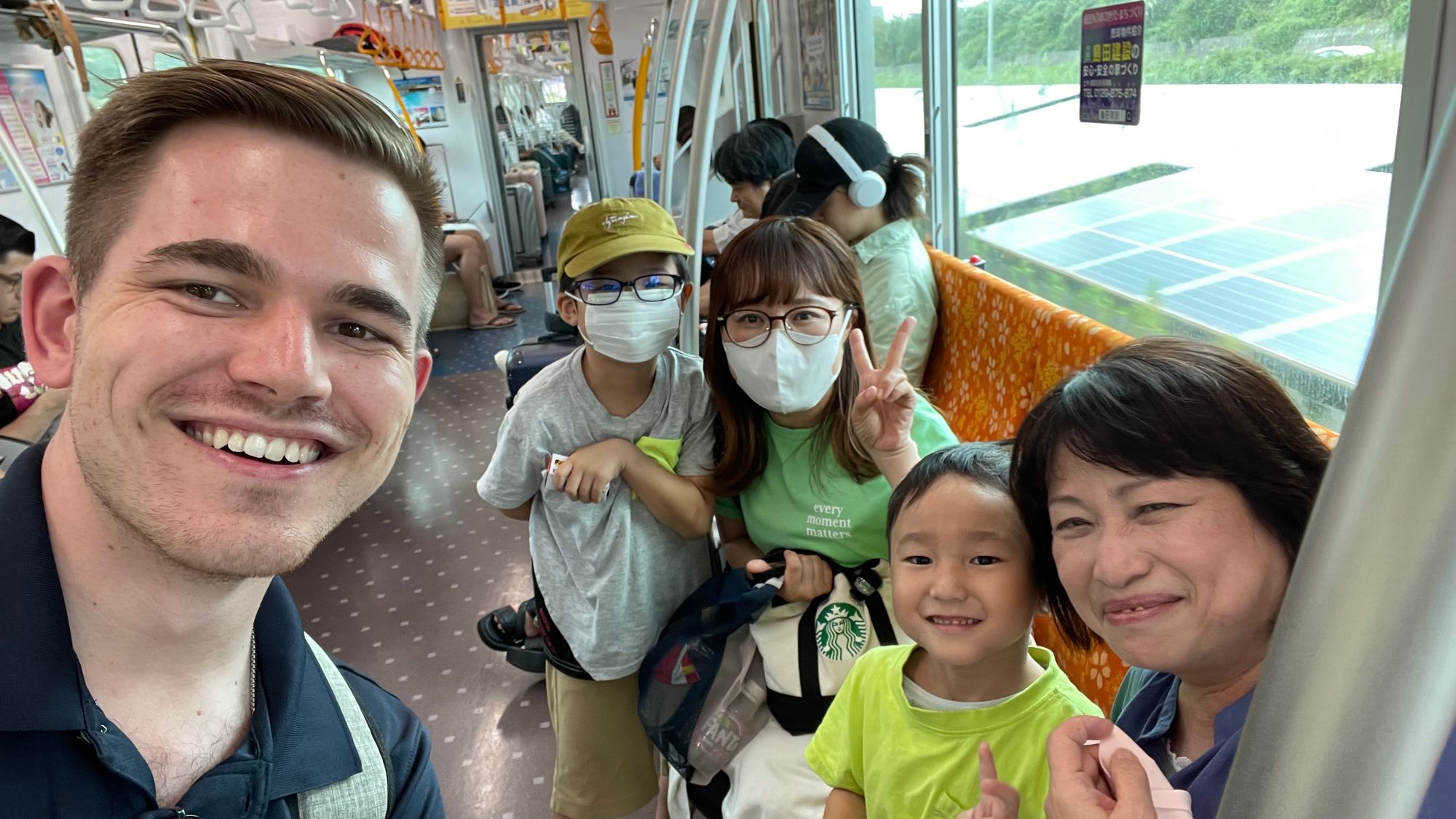 From there, I helped them check into their hotel, showed them around my neighborhood, and took them to a favorite restaurant of mine.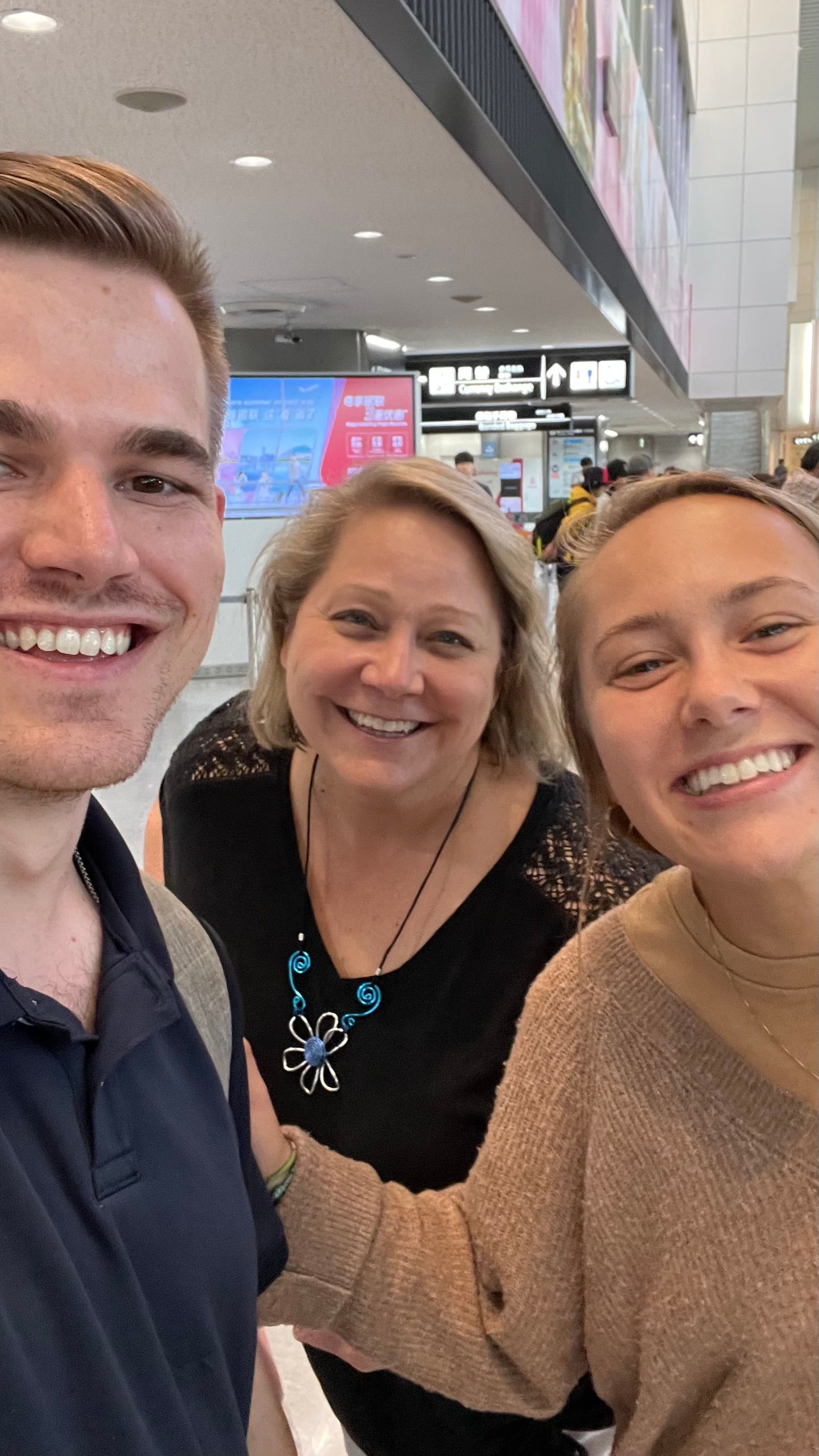 Bullet Summary
Narita Airport
Train to Hatsudai (my neighborhood)
Hatsudai walk around & (Hotel Check-In)
Hatsudai Street, Toshu Ramen
---
Day 2, Tuesday August 22nd
Day 2 kicked off with rainy weather so we explored underground Shinjuku, but not before a McDonald's Shinjuku Breakfast! It's levels above American McDonald's so I highly recommend it.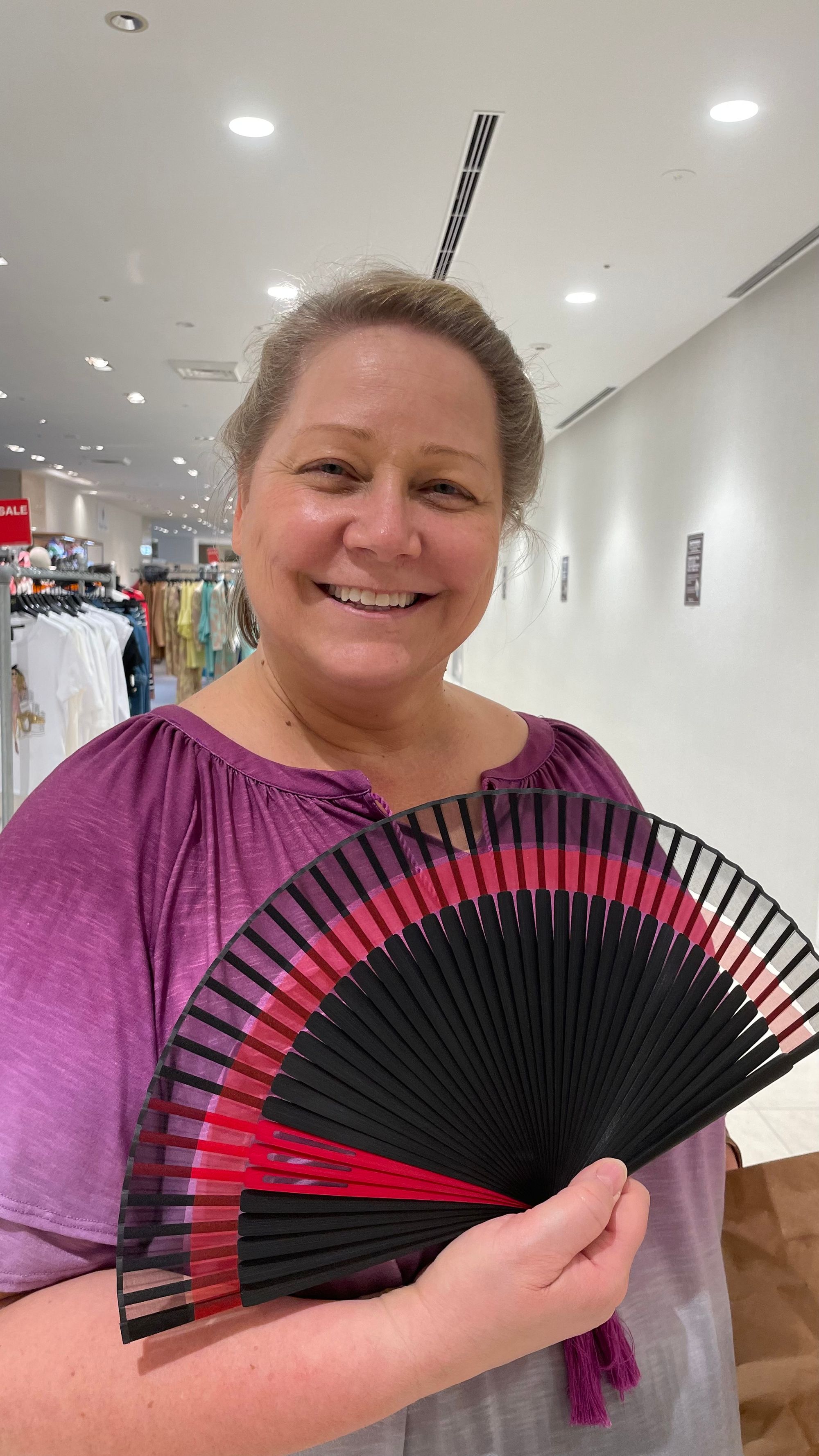 After, we shopped around a bit, found them some souvenir Passmos (train tickets), and made our way to Ichiran Ramen for lunch! Where we ate put us close to Shinjuku Gyoen (Garden) and we decided to explore as the rain had let up.
At this point, jet lag and overall walking exhaustion were catching up. We kept the evening light by heading home and watching Big Hero 6 before Julia and I explored Shinjuku nightlife.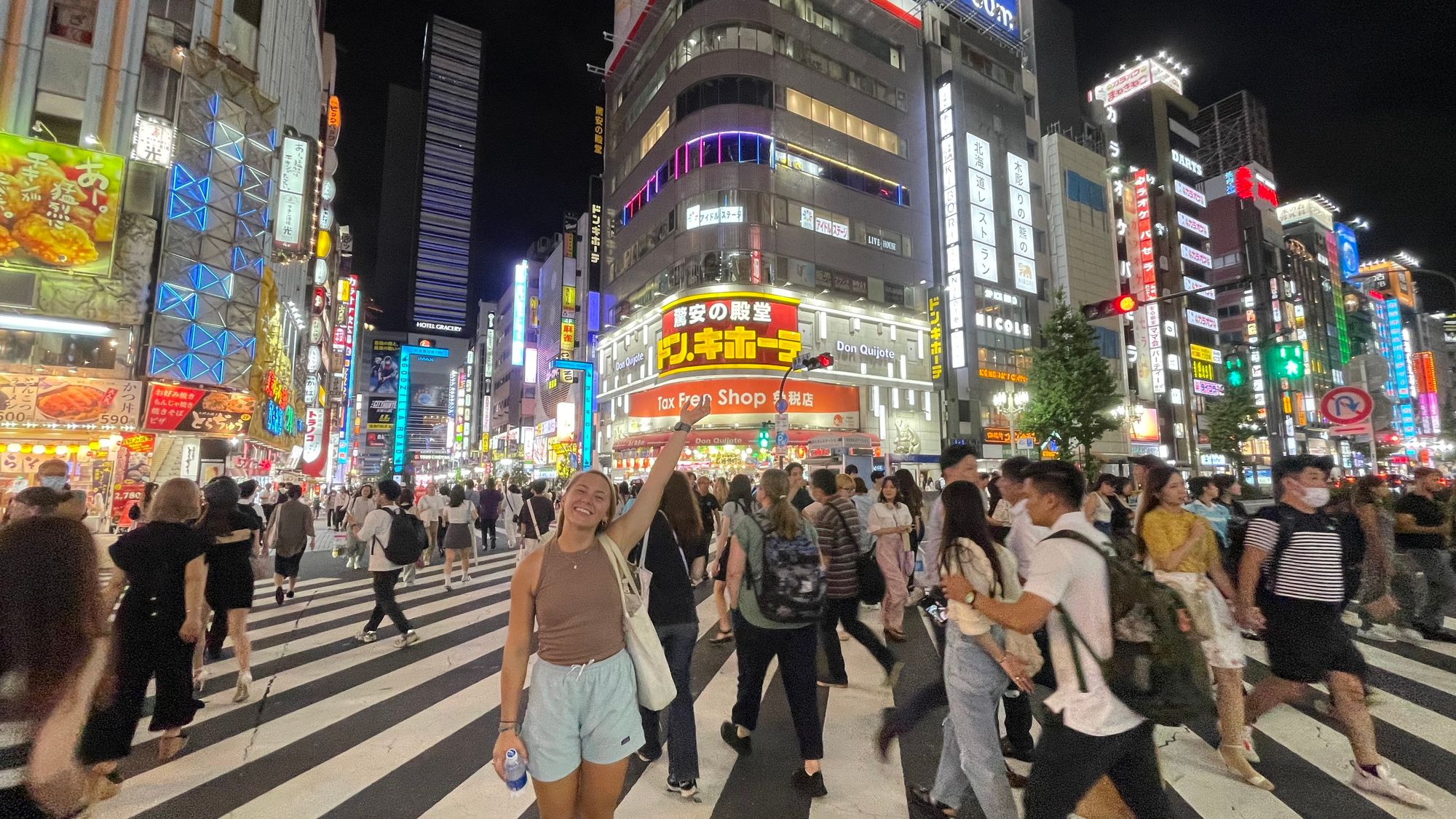 Bullet Summary
Breakfast: McDonald's Shinjuku
Rain = Underground Time
Purchased Passmo (train pass)
Lunch: Ichiran Ramen
Walked & enjoyed Shinjuku Gyoen (Garden)
Found a toilet guard (spider)
Went home & watched Big Hero 6
Julia and Brad to Shinjuku night
---
Day 3, Wednesday, August 23rd
Day 3 was a busy one as we kicked off with a walk around for food and coffee before taking an elevator up the Tokyo Metropolitan Government Building (TMG) for a view of Tokyo.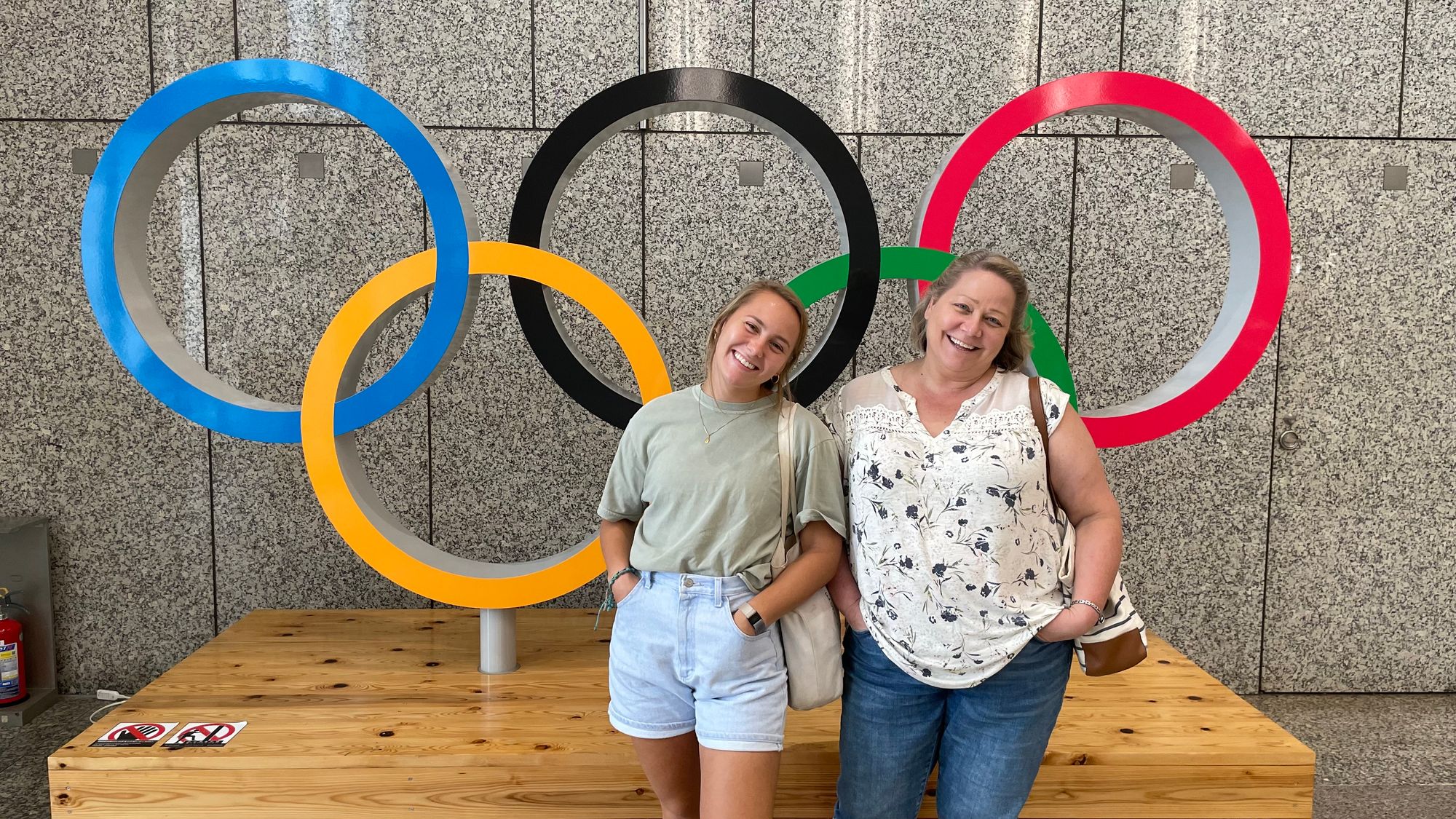 We then made our way to the very famous Asakusa shrine and had the same lunch I had with Sam when he came (the 1-hour wait was well worth it!). I also tried shaved ice for the first time with them (strawberry for the win!)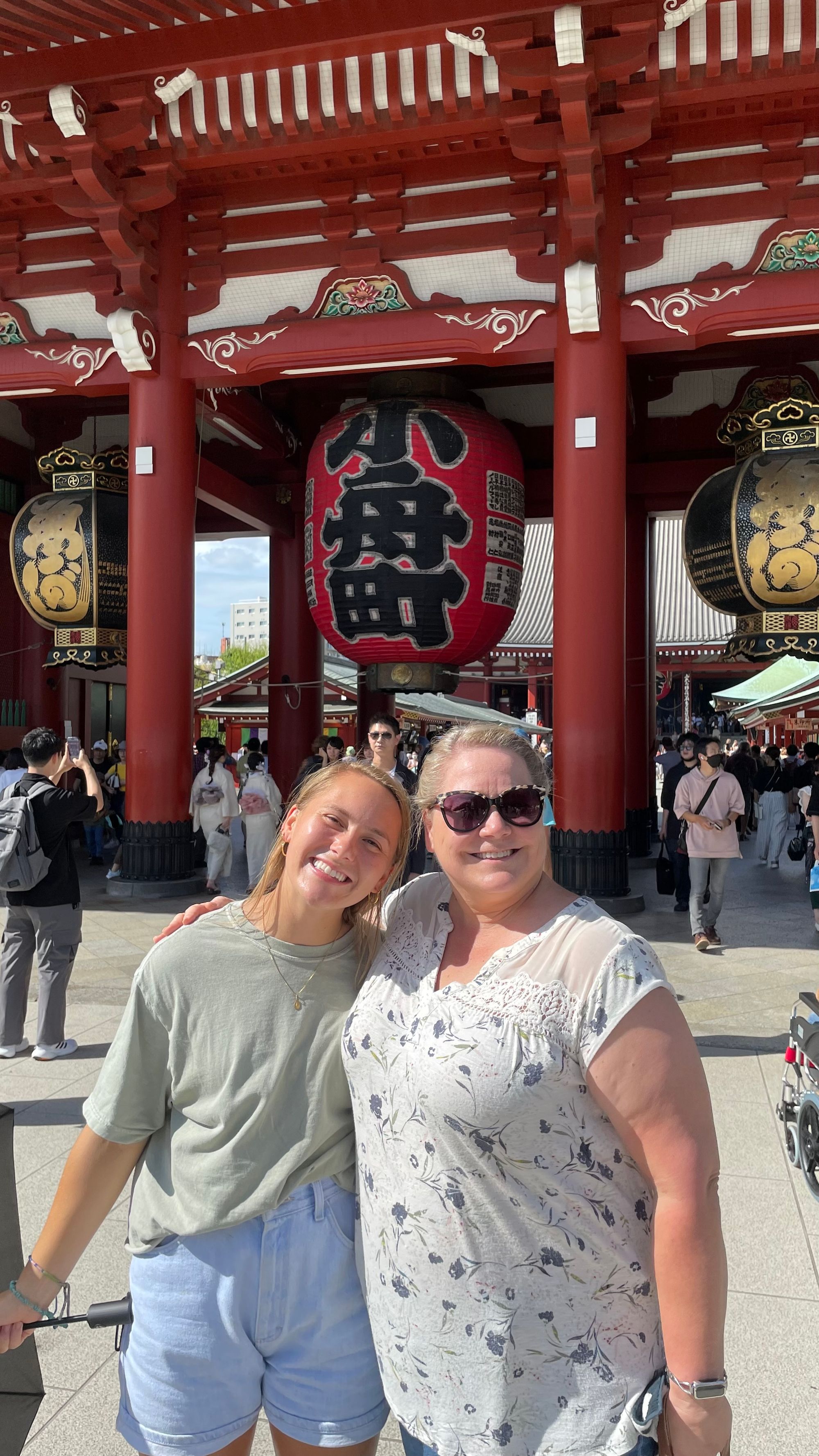 While we were tired, a 1-hour train ride to Shibuya helped us recover as we arrived and were ready to explore the streets. Classics included the famous crossing, the Hachiko statue, and sushi. By the time we finished, the sun had set and we enjoyed the nightlife and bright lights.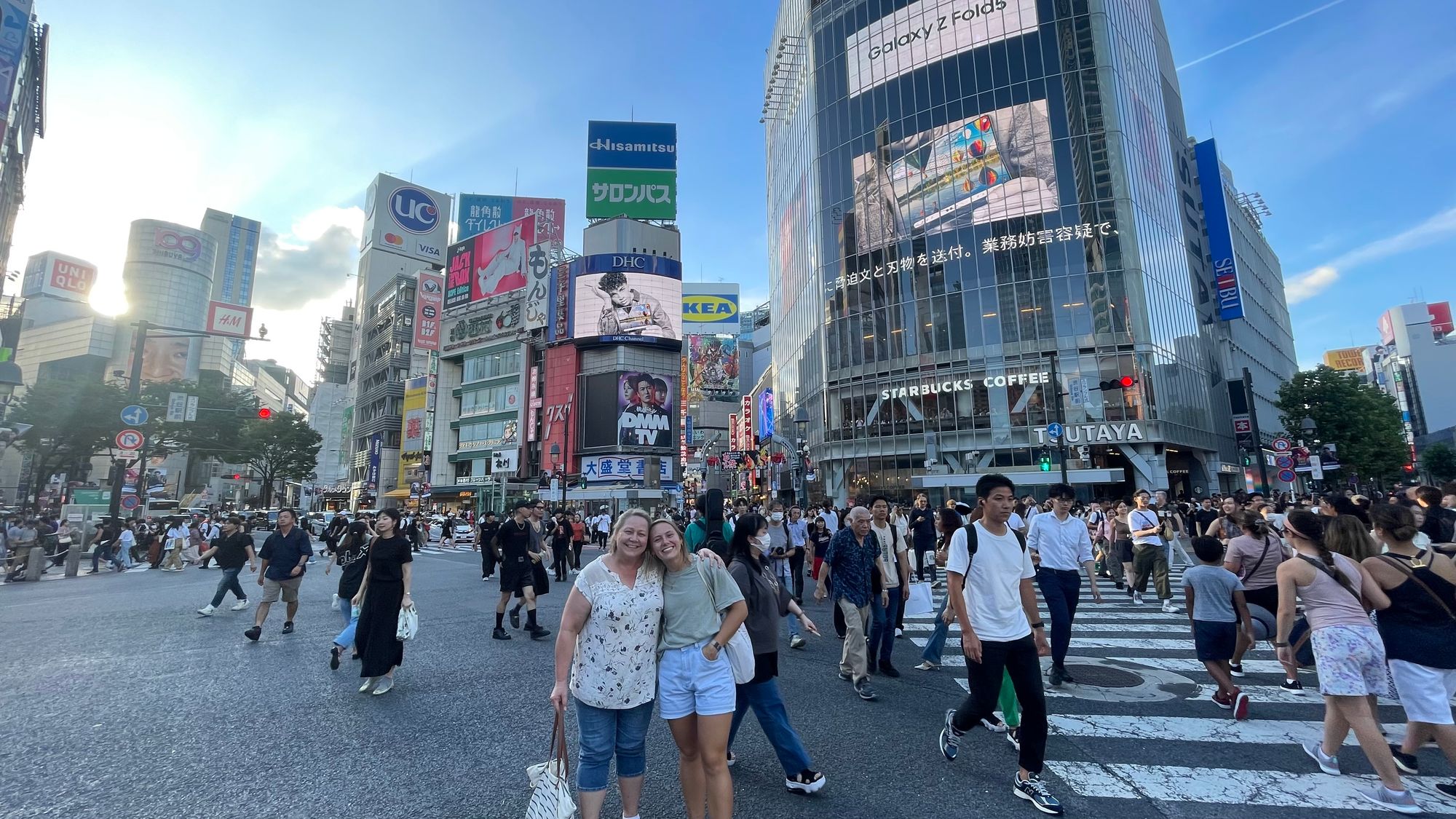 It was a very filled day with so much we got to see. The sushi wasn't Julia's favorite, but she enjoyed the experience nonetheless. Another great day down.
Bullet Summary
Breakfast: 7-Eleven (in Shinjuku Park)
TMG building & Piano listening
Asakusa Shrine
Lunch: Beef Katsu Place
Shaved Ice and shopping in Asakusa
Shibuya Crossing
Dinner: Conveyer Belt Sushi
Shibuya night lights and bus home
---
Day 4, Thursday, August 24th
Day 4 was another park day, but this one; The Showa Memorial Park, was so big we needed a bike to ride around.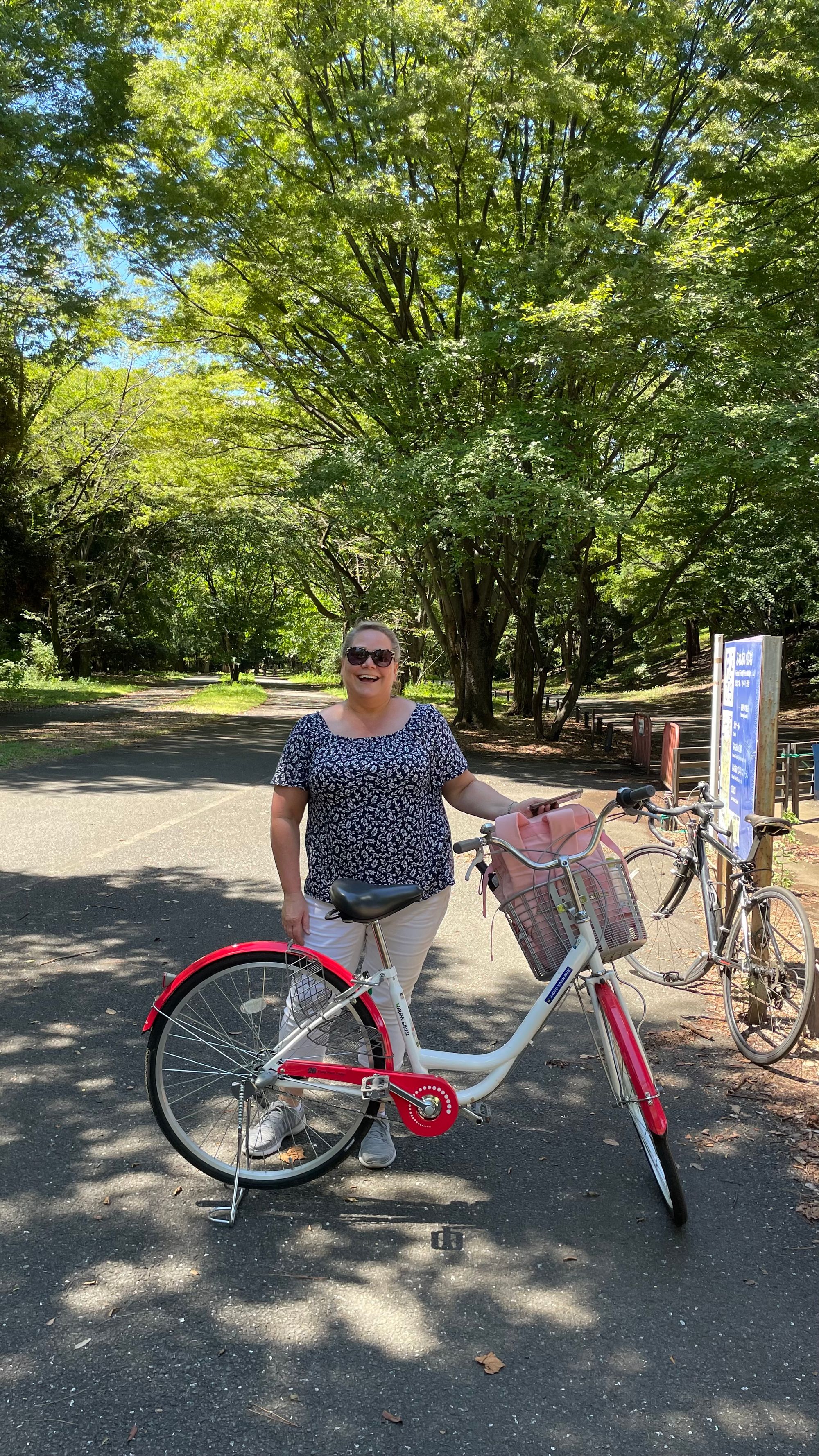 It was a great day and we had a nice time taking it easy around the park. We explored some areas like the massive field with the tree, the bonsai museum (with a traditional sweets & matcha shop), and even an Aztec and Blob park.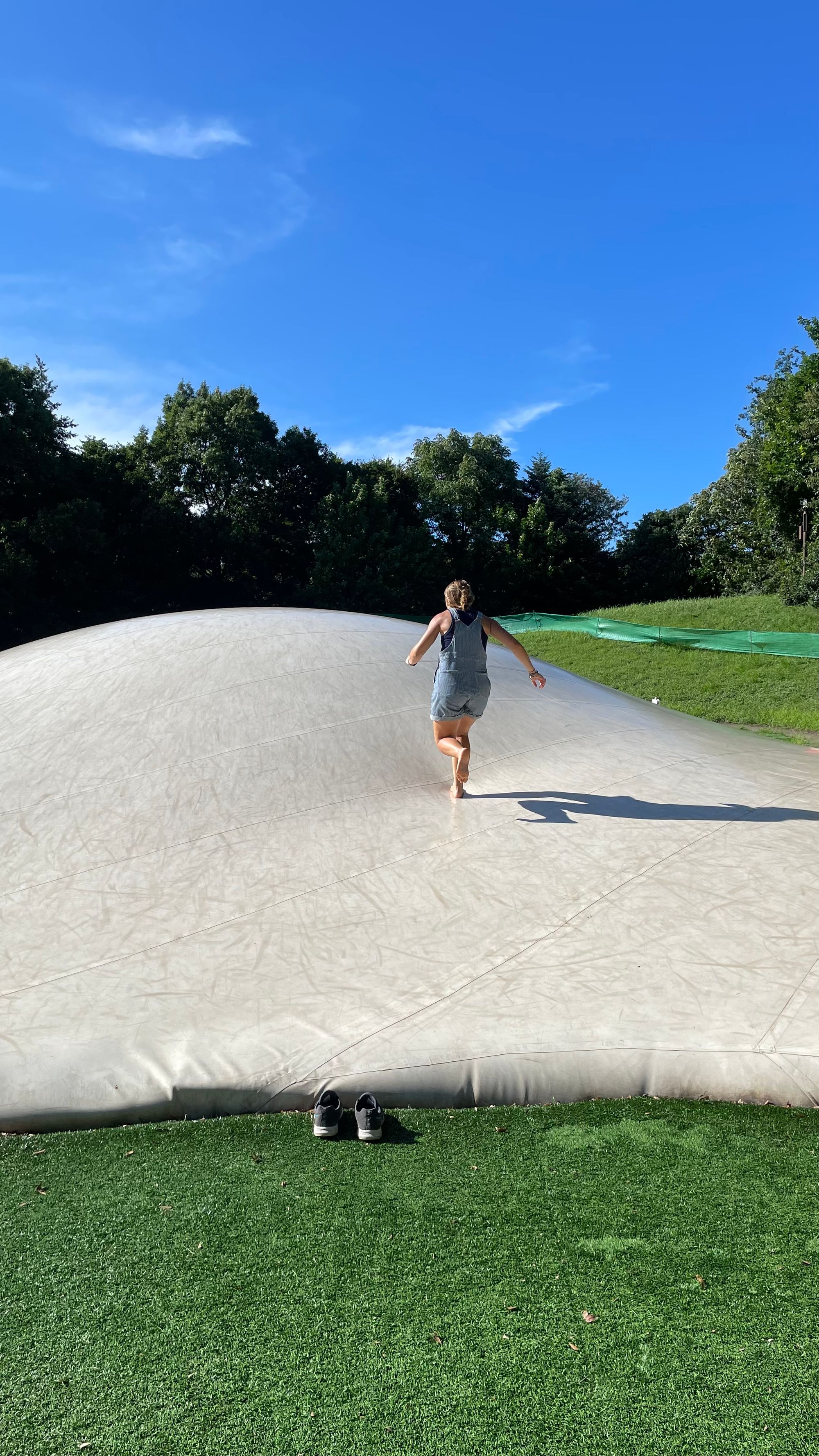 We even met a fun volunteer who showed us what an old farming village looked and operated like. After our explorations ended, we made our way back to town and had our hand at a small "stall-like" food area. There, we ate Yakiniku (grilled meat on a stick) and soba.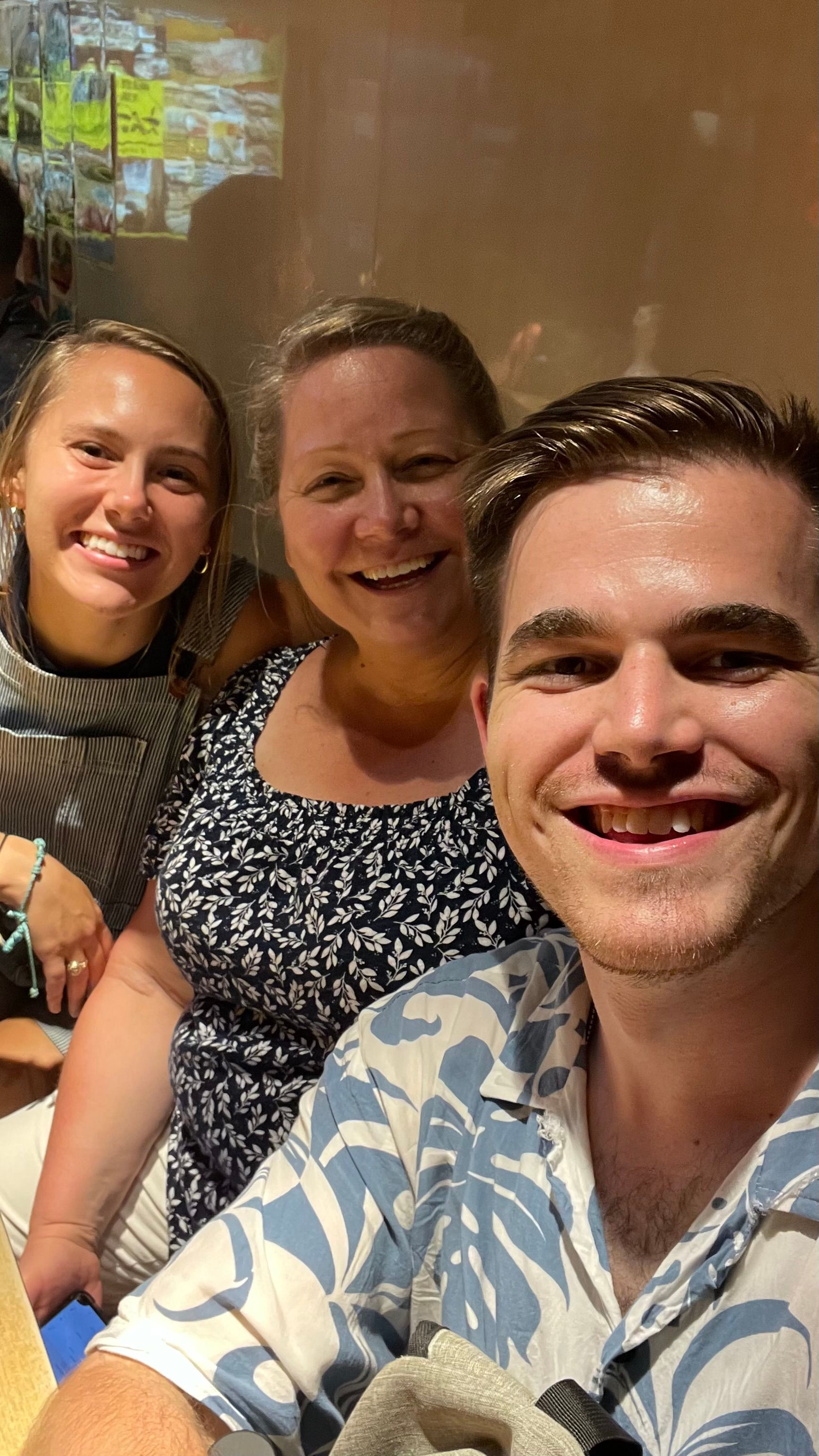 Ask them about eating the soba next time you see them! It was quite a moment, but also hard to type out. Either way, we were full and went home after another great day.
Bullet Summary
Breakfast: Matsuya (beef bowl)
Train to Tachikawa
Showa Memorial Park (Biked around)
(at the Park) - Matcha & Sweets at Bonsai Museum
(at the Park) - Julia jumped on Blobs
(at the Park) - Aztec-looking stairs walk
Alleyway Yakiniku
Dinner: Rapid Fire Soba
---
Day 5, Friday, August 25th
With enough land under our feet, it was time to get out to sea for a beach day. After a chaotic and funny launch because of Japan's late start, we finally made it to Enoshima (about an hour from Shinjuku). To get to the beach though, we took a monorail and walked through a cute shopping street.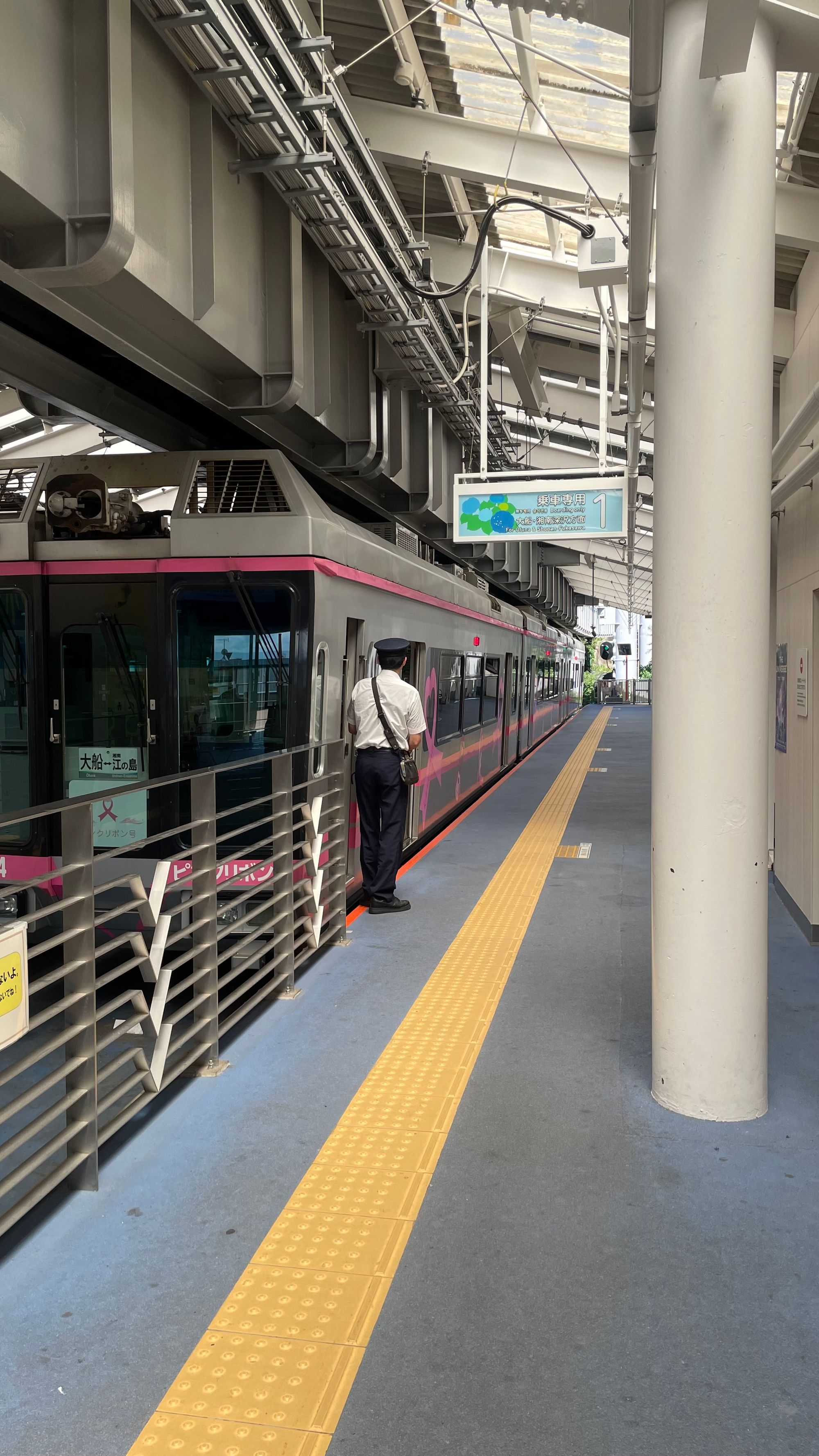 Enoshima is very much a beach town with lots of easy walking, many people in bathing suits, and a noticeably slower pace. A pace that helped us slow down and enjoy the day. We were able to hang out for about 3 hours before needing to head back for an evening festival.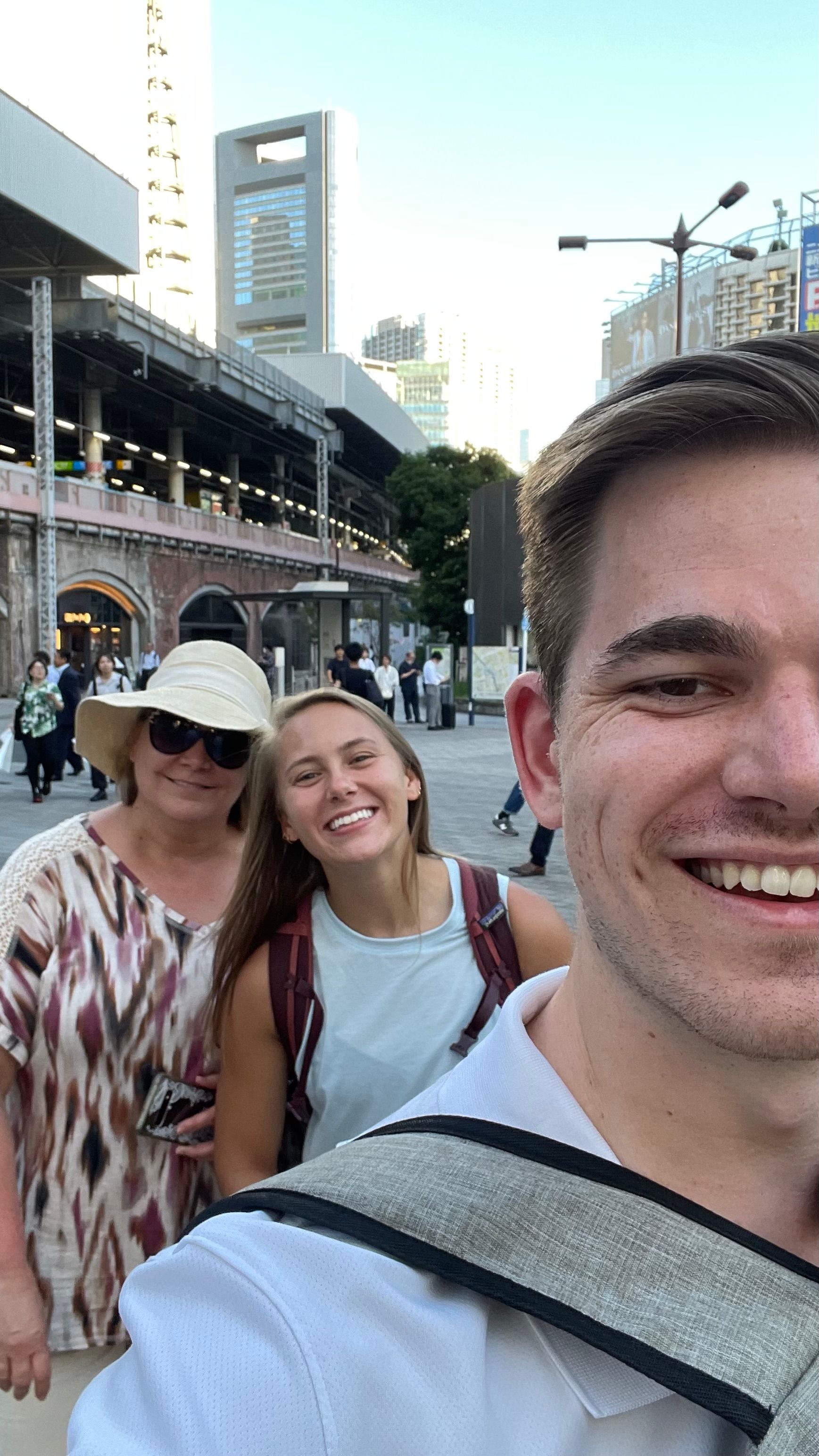 The festival was a much smaller one as summer was coming to a close, but we still had fun! The shops were themed around world beer as the World Beer Festival occurred the same day. After grabbing food and drinks, we laid out on the grass before Julia joined in the dance.
With our beach day and party night coming to a close, we grabbed our stuff, hopped on a train, and headed home.
Bullet Summary
Beach Day -> Train to Enoshima
Monorail (hanging train) to Beach
Mom bought a Hat, Julia a Sack, and we played a Gold Fish Catching game
Chilled at the Beach
Bon Dori Festival in Hibiya Park
Tried Takoyaki (octopus dough balls fried, not good)
---
Day 6, Saturday, August 26th
Day 6 was a mixed bag as the family started slow with some quick laundry loads, a visit to the library near my house, and breakfast. From there we headed to Harajuku which is known for the famous Takeshita street.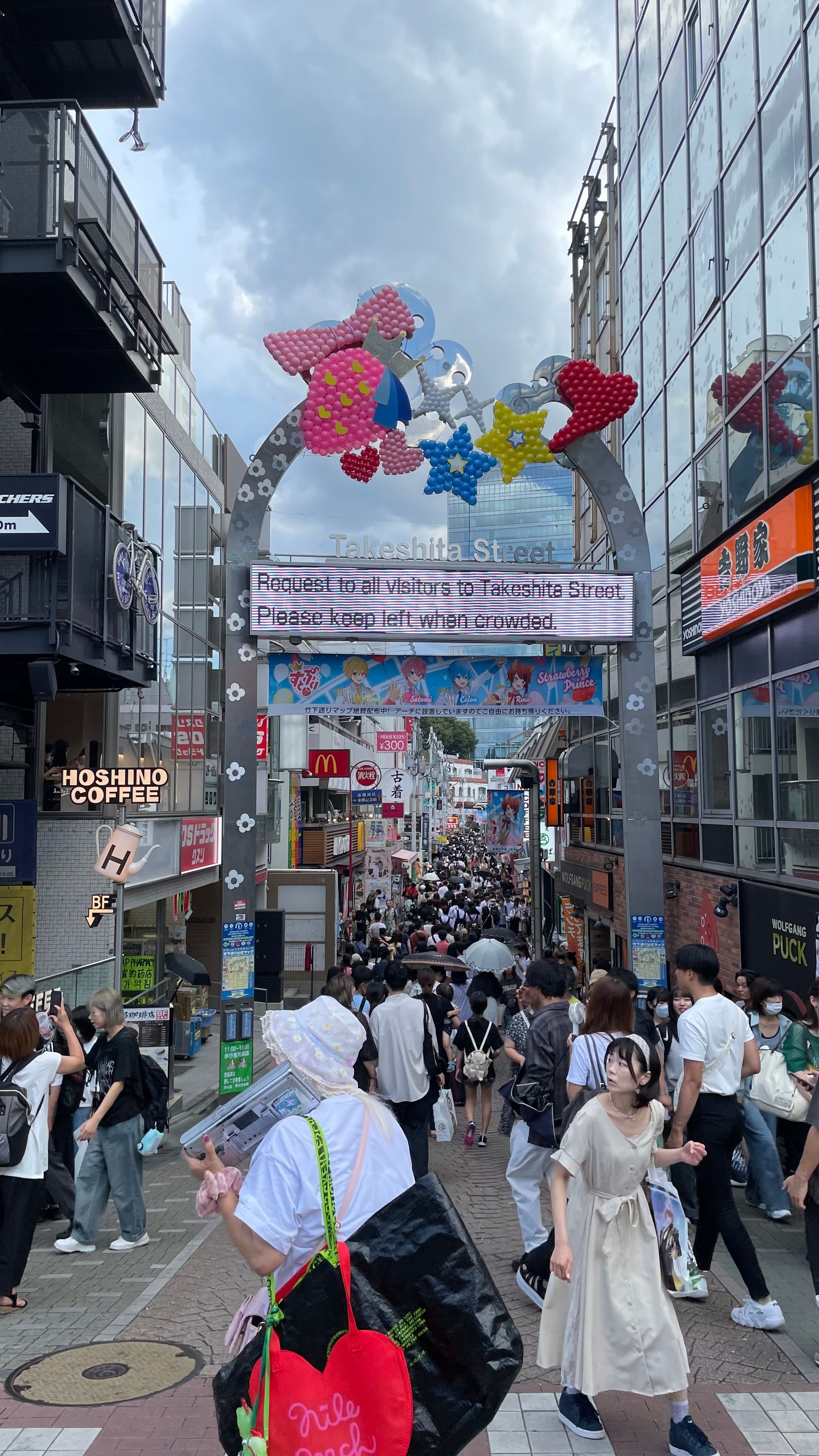 While we were there, we were able to try some Korean chicken for lunch and attended a festival! The cool story here is that when I first arrived in Japan a year ago, this festival was the first one I attended, and as I wrapped up school and my year, I was able to attend it again with family. A cool full circle.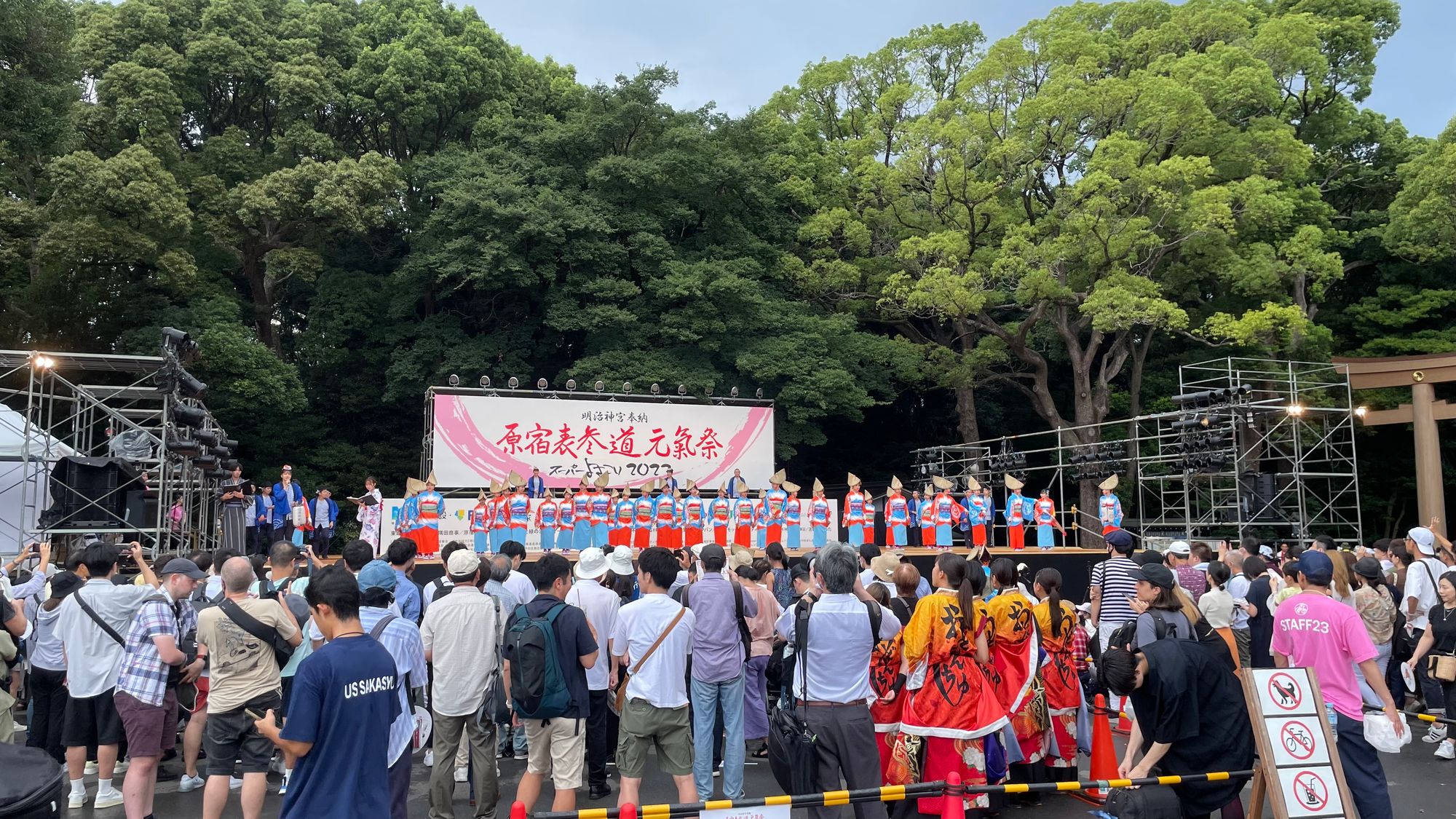 After watching a few performances we made our way to the Meiji Jingu shrine which is a must-see spot in Japan. Even with all the noise, it was still peaceful and quiet within the shrine area. We tried some Dango (a sweet rice ball) that they did not like, and then made our way to Yoyogi park.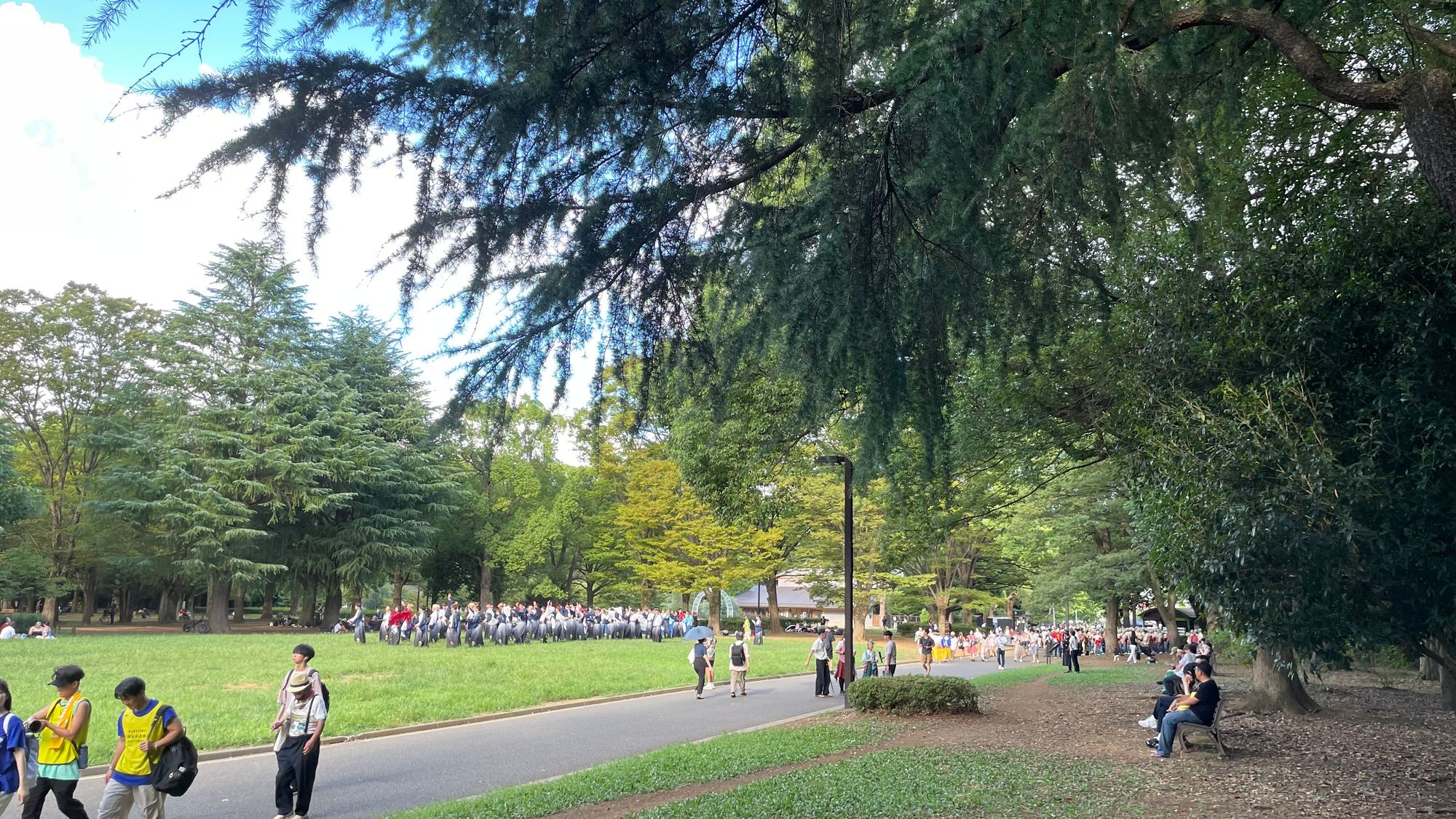 The park was filled with all the dancers practicing and it brought tears to my eyes getting to see it all come together. I loved being there and having the "closure".
Another long walk later (through the park, over the tracks, and up a hill, we arrived at the Japanese church I would go to for mass. We celebrated and met some friends (Emmanuel!) before heading back home for the night.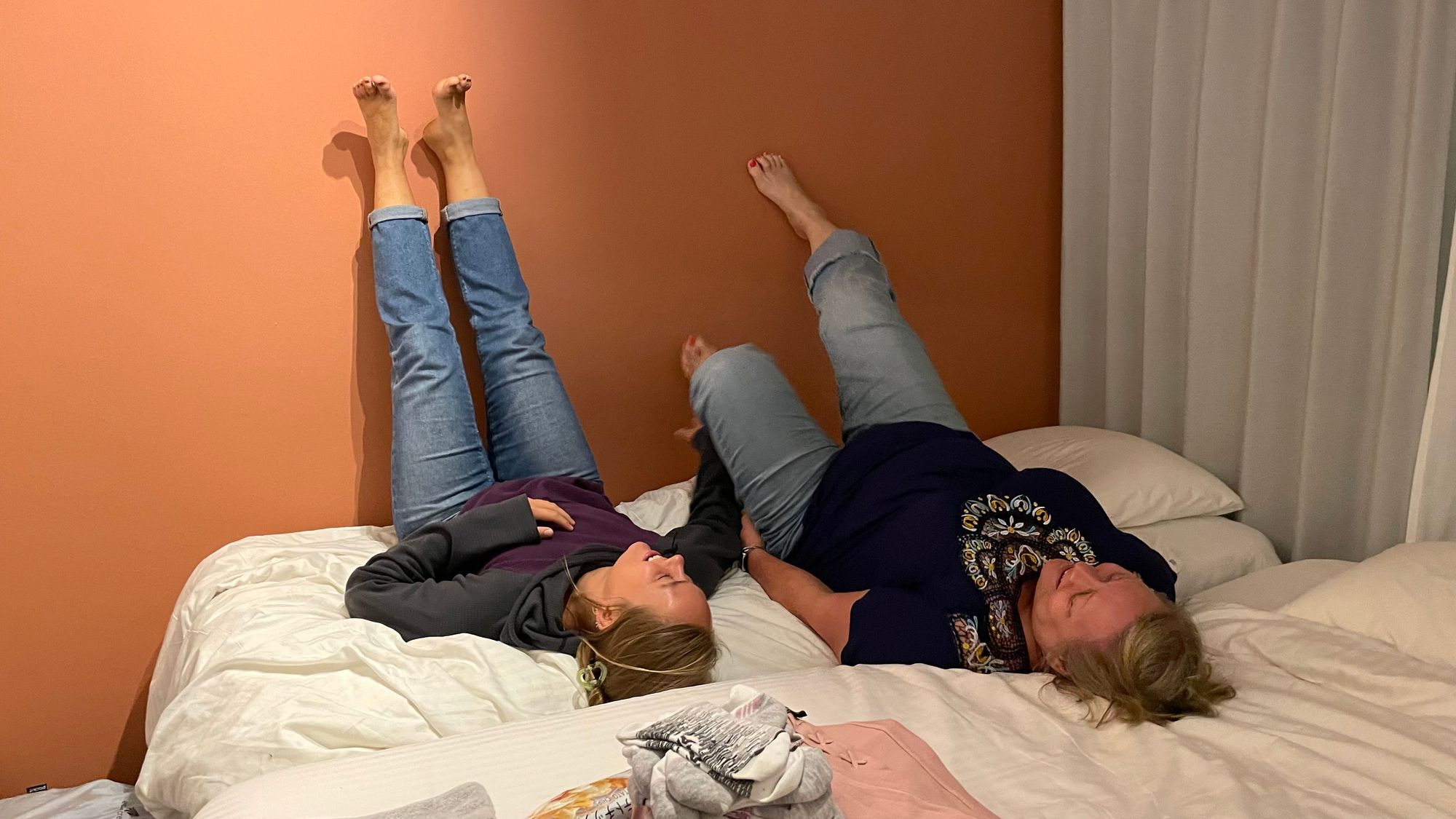 It was a simpler day, but after 6 days of walking, Mom and Julia were tired... And, tomorrow was graduation!
Bullet Summary
Slow Morning (Laundry) + Library Visit
Harajuku - Takeshita (Famous Street)
Candy Grapes/Strawberries & Julia's Smoothie
Harajuku Festival
Meiji Jingu Shrine; Peaceful & Saw Wedding
Lunch: Korean Chicken in a back alley
Walked through Yoyogi Park
Mass at Japanese Church - Bus back
---
Day 7, Sunday, August 27th - Graduation!
Waking up was chaos to the max as I finished packing, got ready for graduation, and made sure the fam knew where they needed to be (we had to travel separately). Thankfully it all came together and we made it to the big celebration!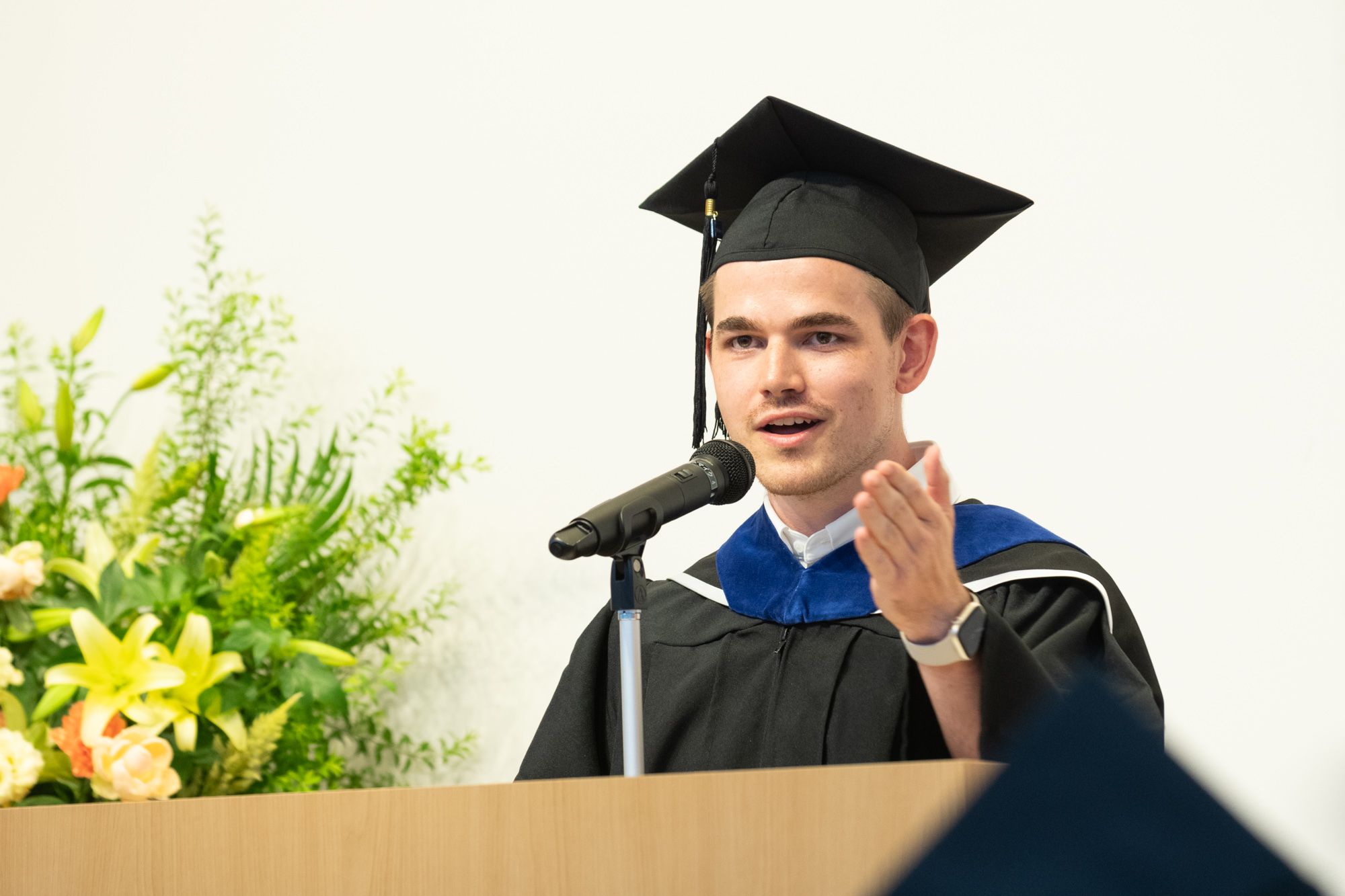 As you may imagine, the day was packed with all the goodbyes, happy hugs, family meetings, and celebrations. It was a great day!
It was around 2 pm we left to head back and grab our luggage though because we were wild and had to catch a train to Hiroshima! Mom and Julia enjoyed their first Shinkansen experience. We arrived late and went to bed as soon as we got there.
Bullet Summary
Packed and checked out
Graduation
Brad gave a speech
After party reception
Rode Shinkansen from Tokyo Station to Hiroshima
---
Day 8, Monday, August 28th
Morning the next day was an easy-going one as we grabbed breakfast and rode a train and boat out to Miyajima Island.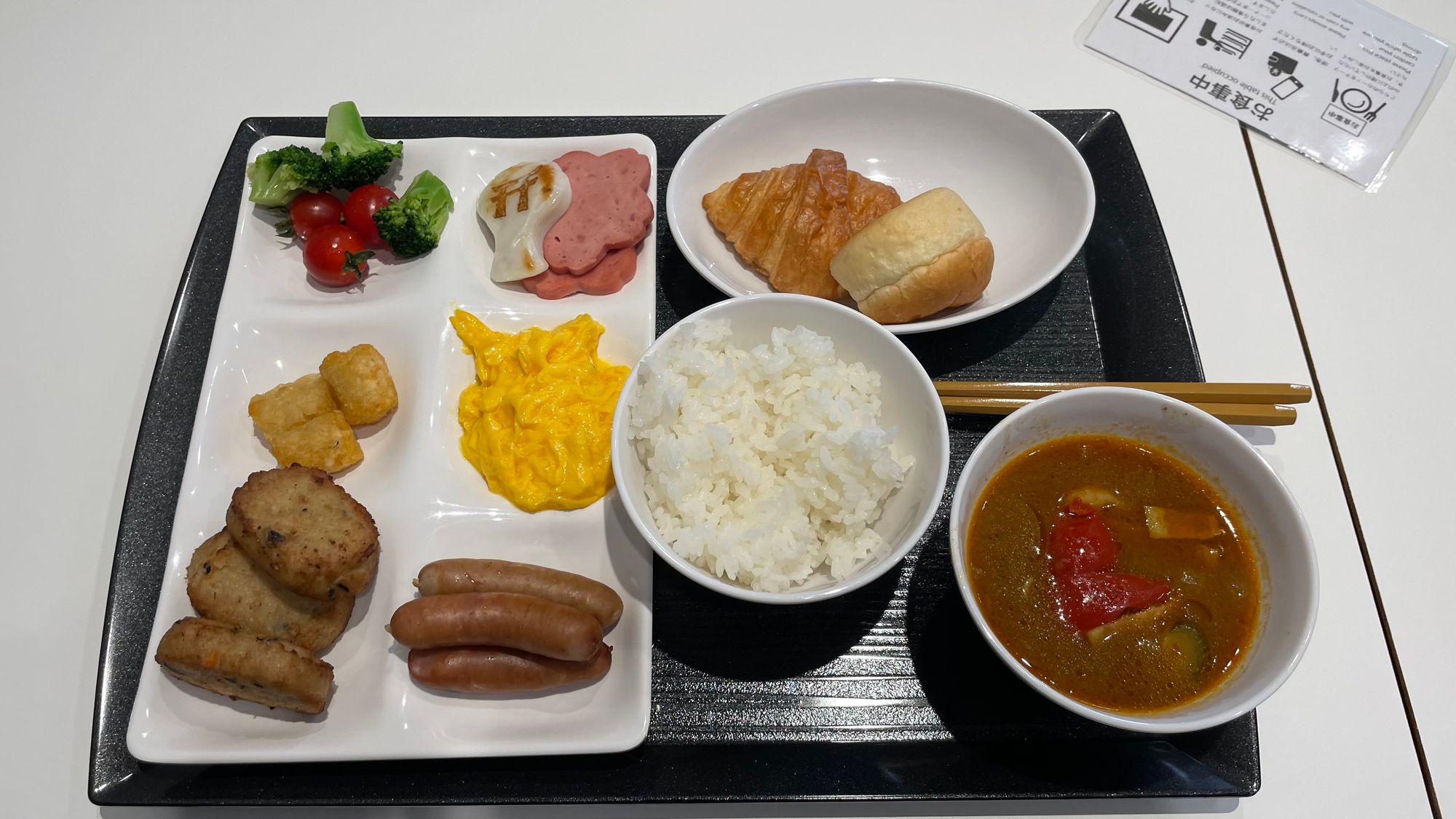 Miyajima is known for its wild deer that are friendly and is one of Japan's "Top 3 must-see sites". Thankfully we saw it.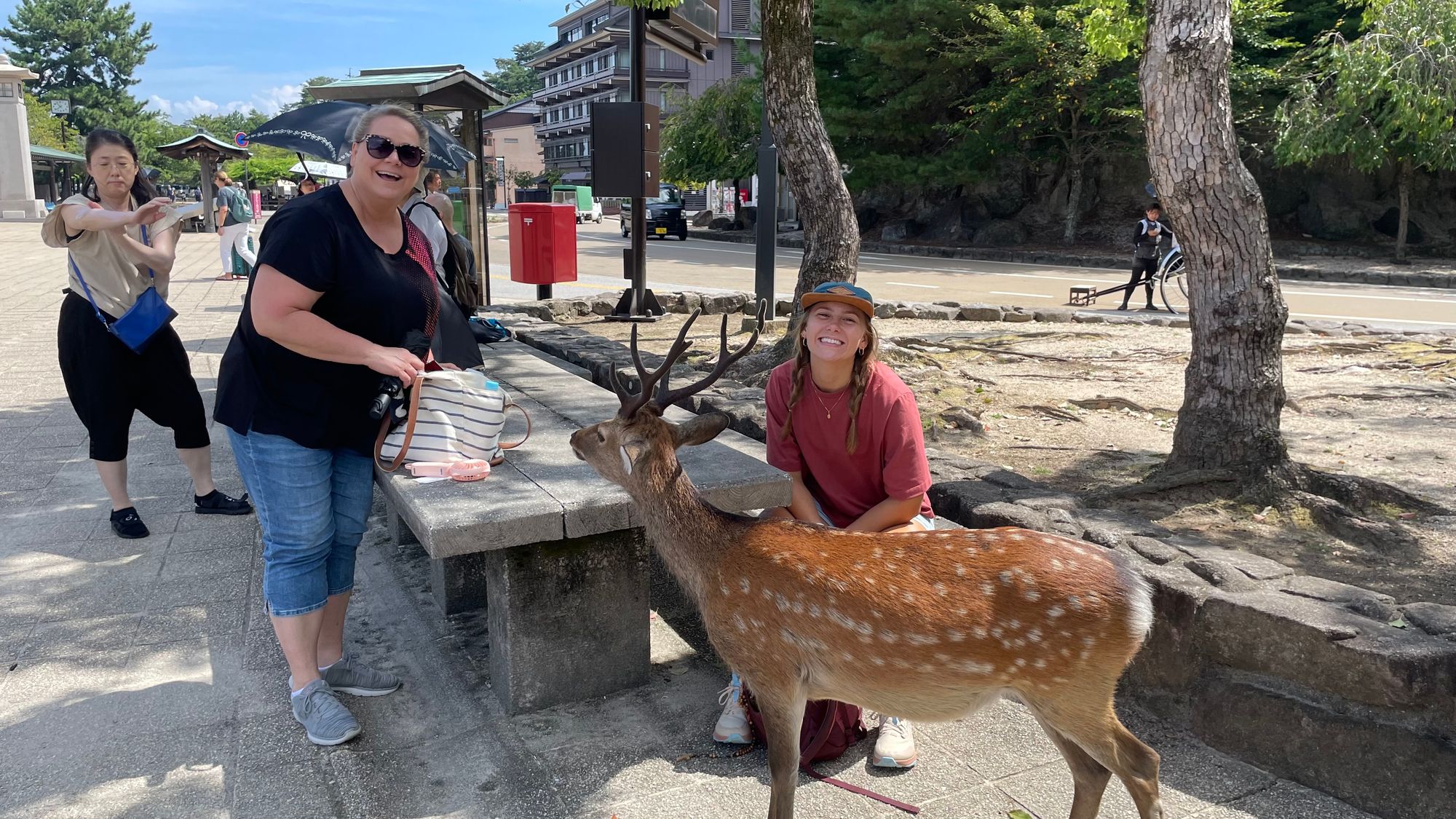 There is a 2.5~ hour hike you can take to the top of the mountain on the island or do a much quicker Ropeway (gondola) that lets you see the beauty and not die from heat stroke.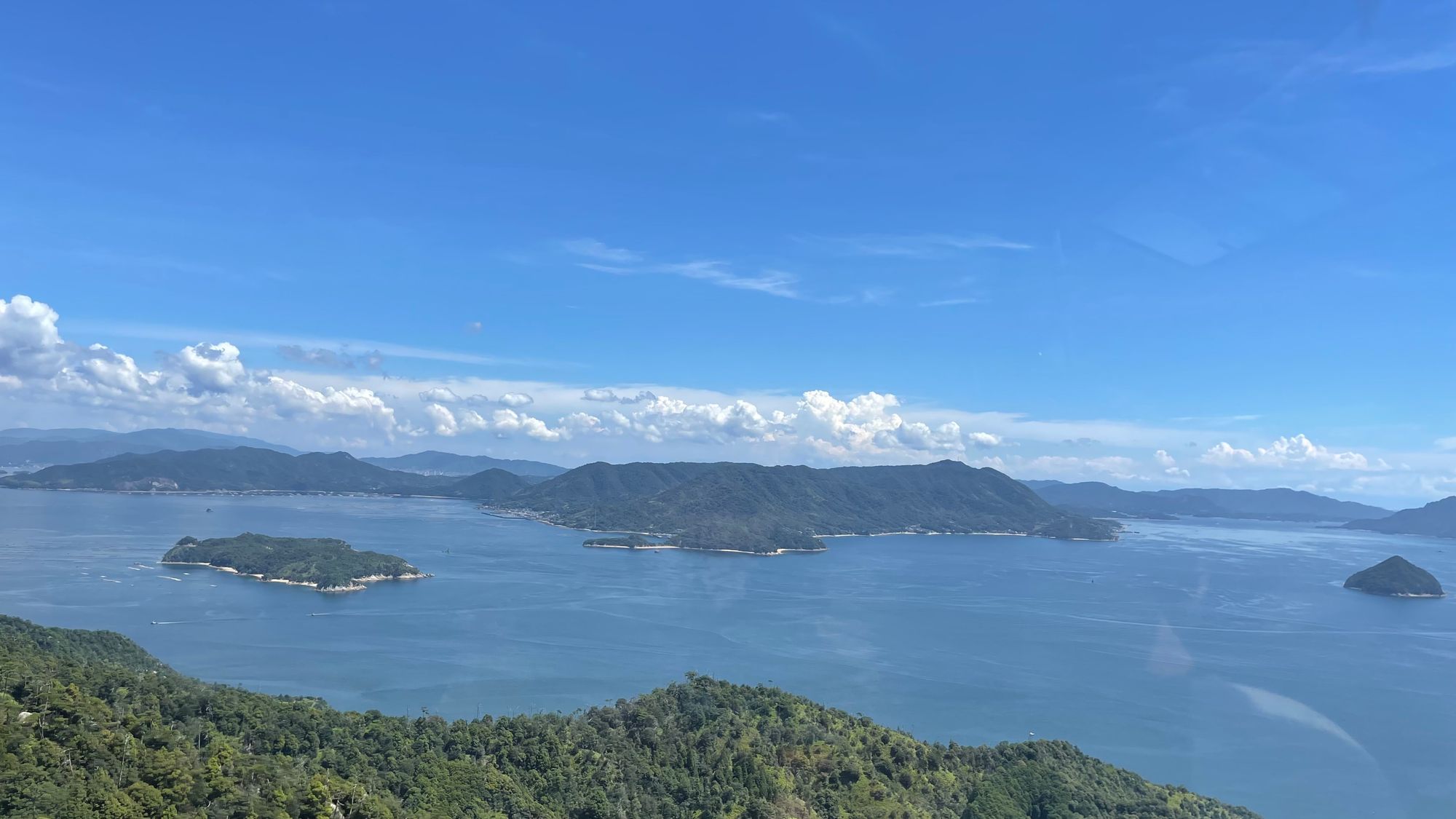 After a fun time hiking the final hundreds of meters, we made our way back the way we came (down the Ropeway, boat, and train) to Hiroshima for dinner. You know it's a great spot when there are 8 seats at the ramen shop and a line of Japanese people waiting.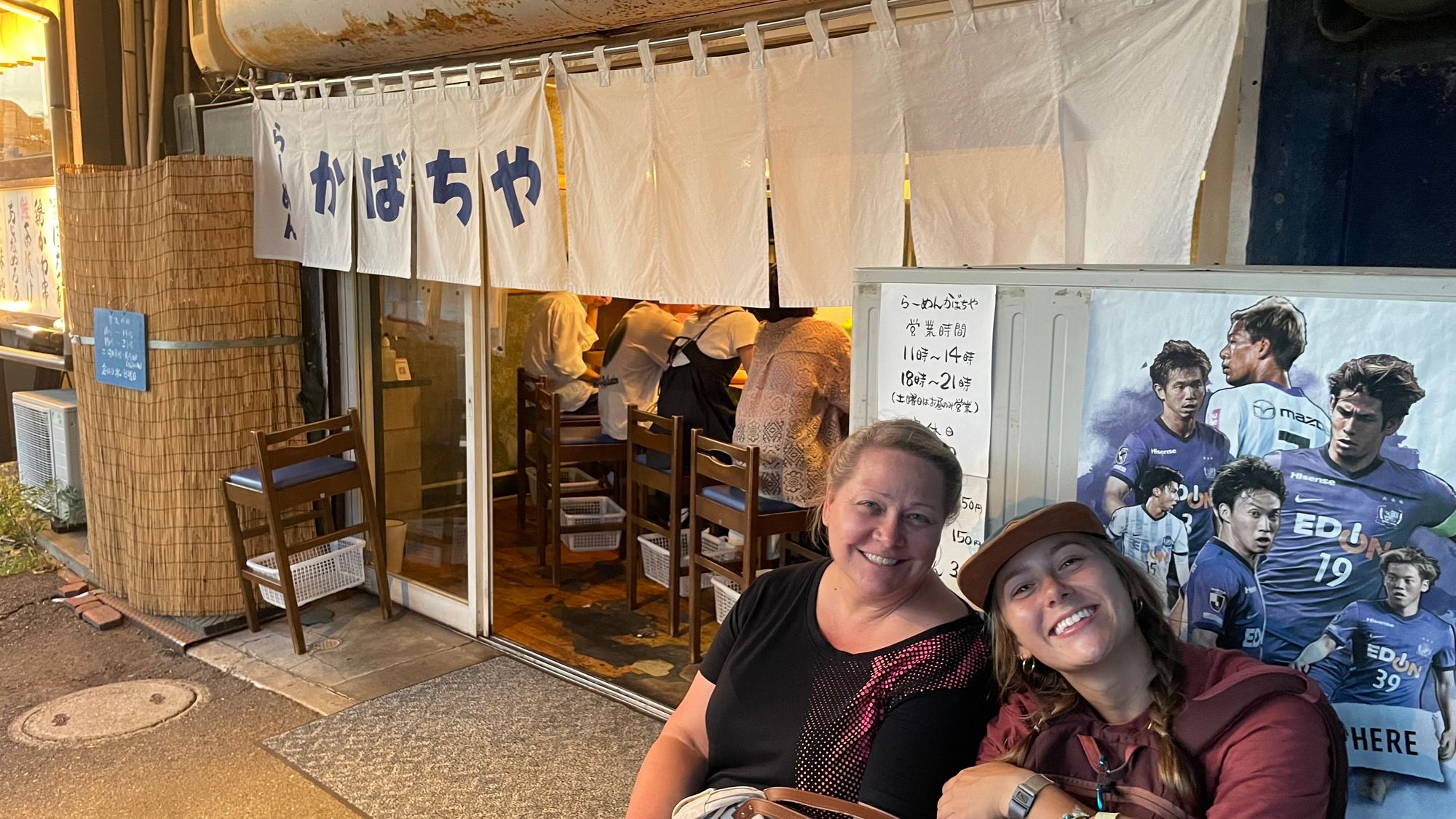 Bullet Summary
Took train & boat to Miyajima Island
Saw a deer eating a lady's food
Walked to the Itsukushima shrine (Top 3 most scenic spots)
Took a Ropeway (gondola?) to a mountain shrine
Julia & Brad did a summit loop
Ate some local Ramen
Mom & Brad went to Pachinko
---
Day 9, Tuesday, August 29th
Hiroshima has quite a lot happening historically and is a place I recommend if you are a WWII history lover, Japanese daimyo want to be, or into memorials for humanity. We began our day at the Hiroshima Castle recreated after the bomb drop and turned into a museum.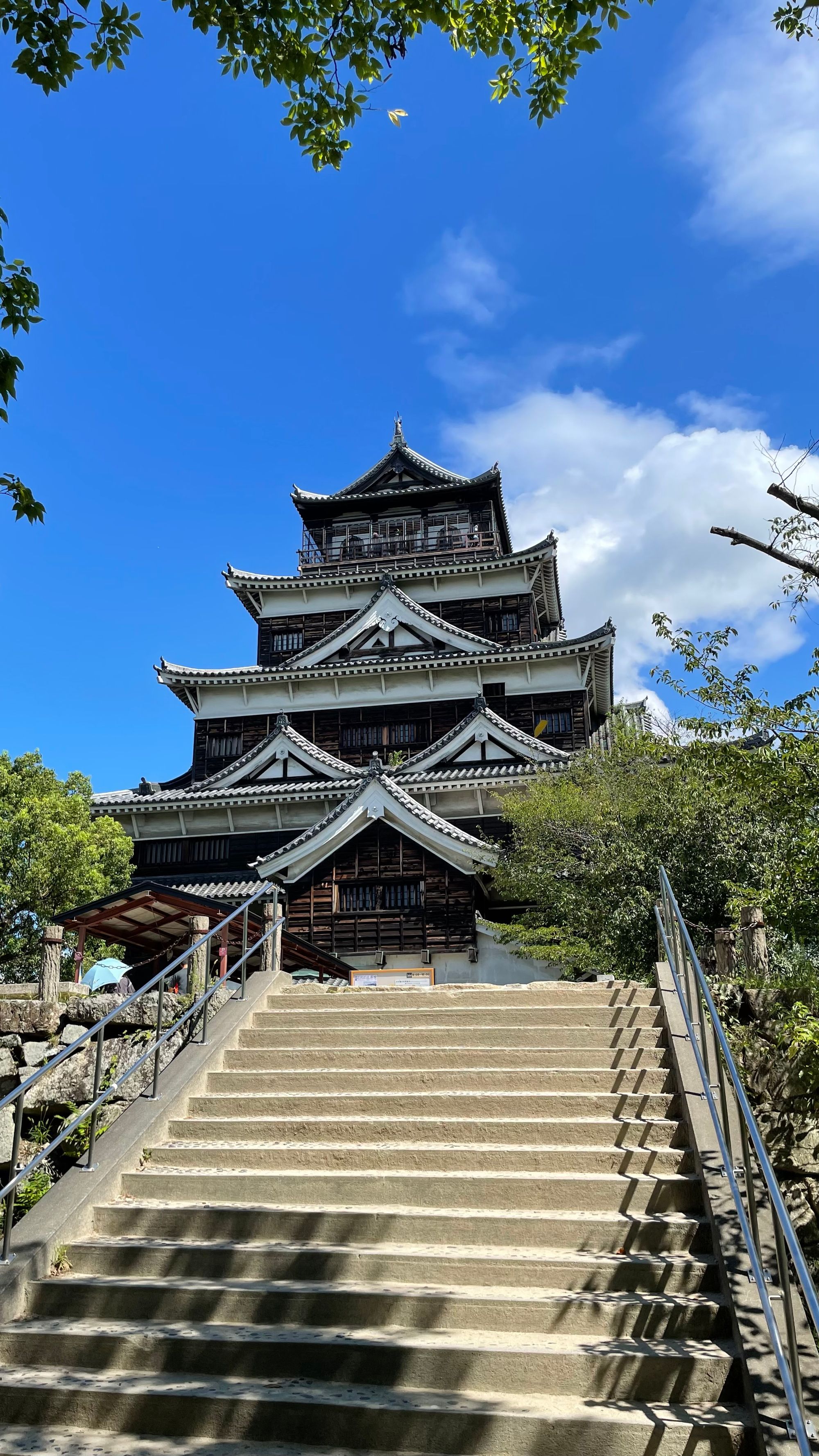 From the top, you could see the city past the moat and it was an awesome sight! After that, we did some quick shopping at a Lawson (convenience store haha) and made our way to Peace Park.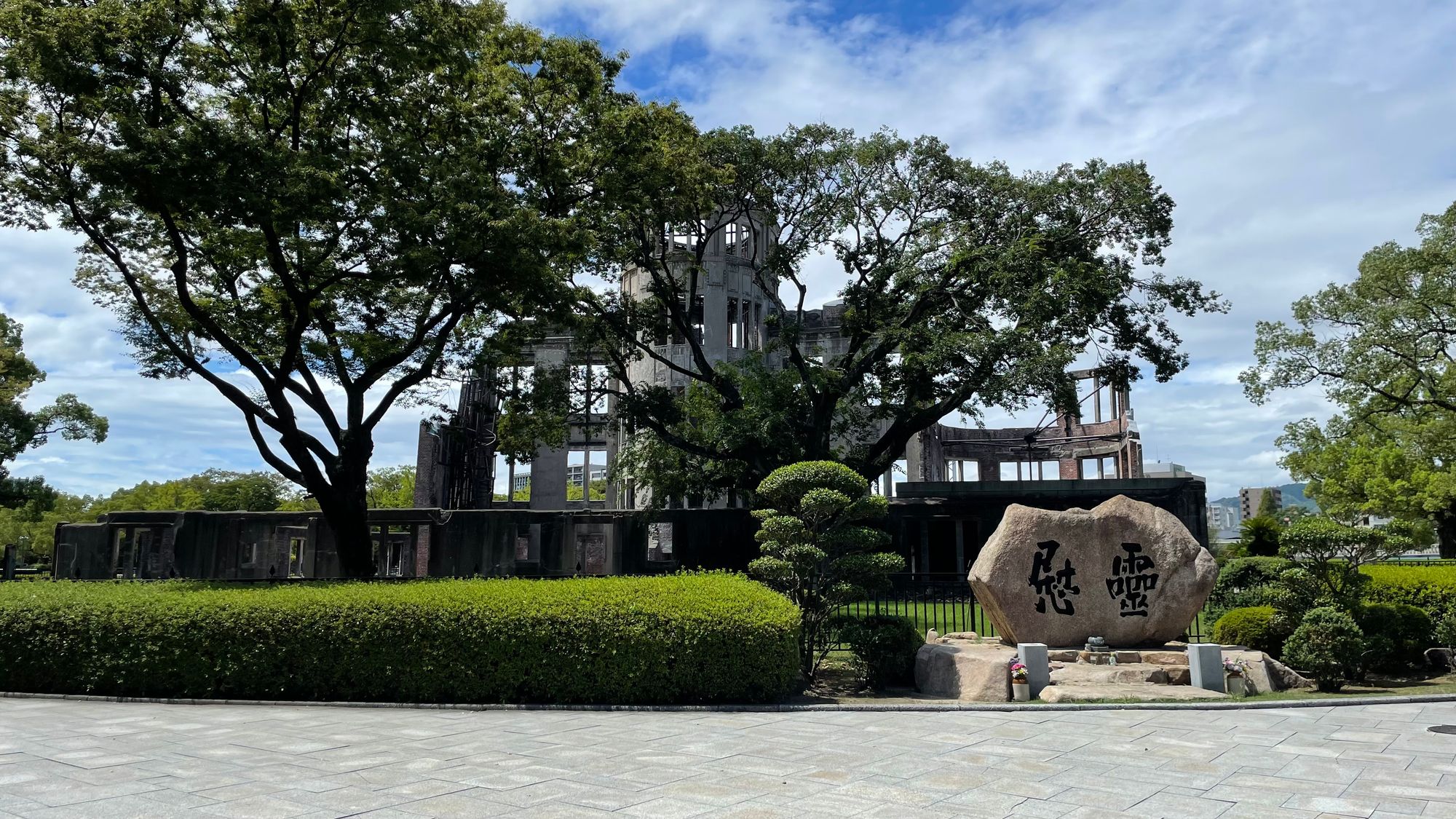 Peace Park opens with the Atomic bomb dome and is much like any other park for running and biking. This was a special place for my mom though, who has been to the Pearl Harbor museum. We took our time to reflect and embrace the memorial.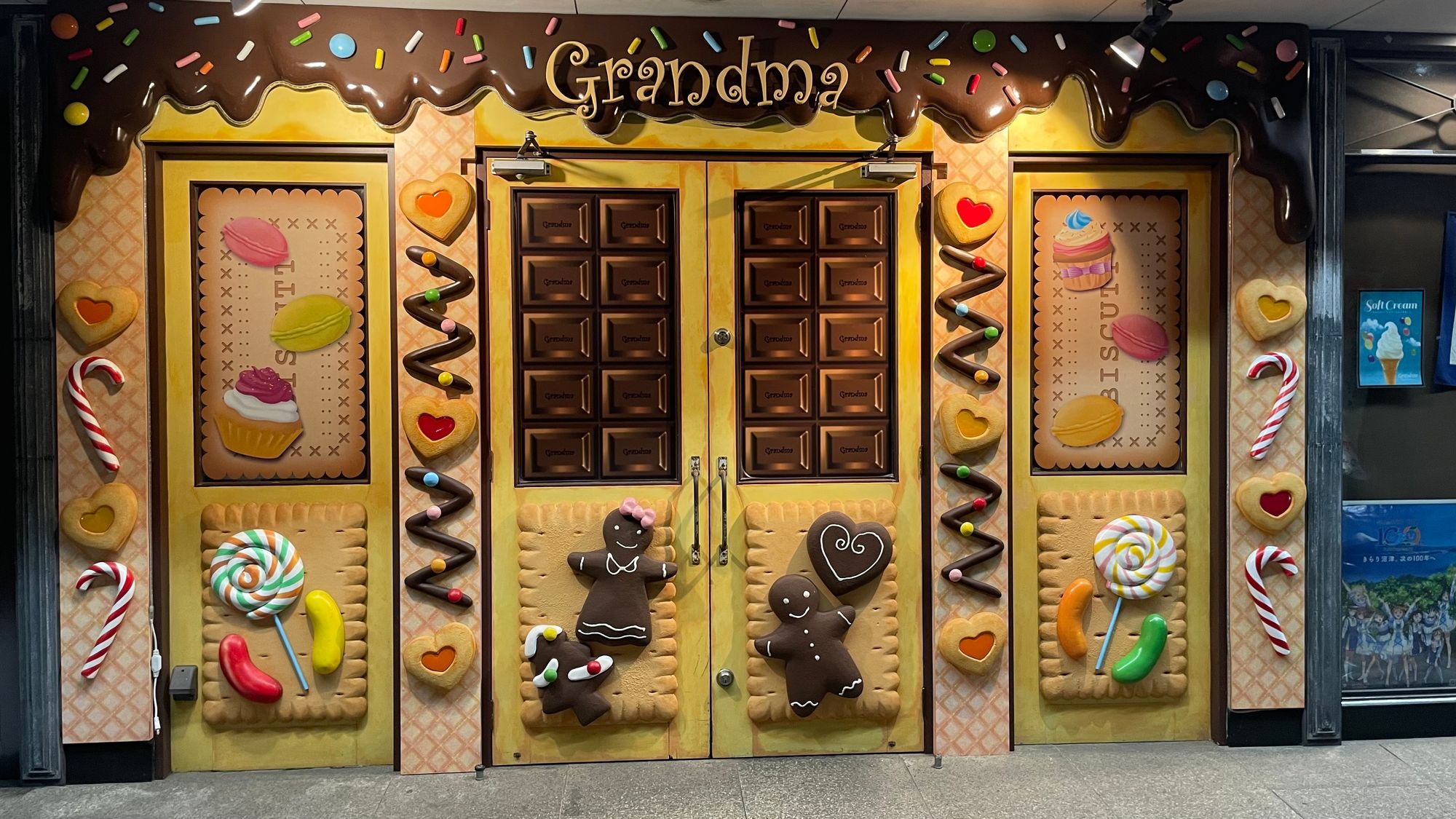 While there was still much we could have done, we were off yet again. We headed back towards Tokyo but stopped near Fuji because... you guessed it, we were going to climb!
There was a cute sweets shop in the town we were at and the river was beautiful to see in the sunset. Outside of shopping at 7-Eleven for tomorrow's rations, not much happened and we headed for bed.
Bullet Summary
Went to Hiroshima Park & Hiroshima Castle Museum
Bought coffee, socks, notepads & ice cream
Went to Atomic Dome & walked Peace Park
Took Trolley back to Station
Train ride to Mishima Station & Numazu Station
Walked to a fancy hotel & checked in
Mom & Brad went to 7-Eleven to prep for the climb
---
Day 10, Wednesday, August 30th
Fuji is a weird mountain. While it is the most well-known in Japan, it is still surprisingly hard to access: not many direct trains, so buses tend to be the best option & "base camps" are pretty sparse except for the main one everyone takes.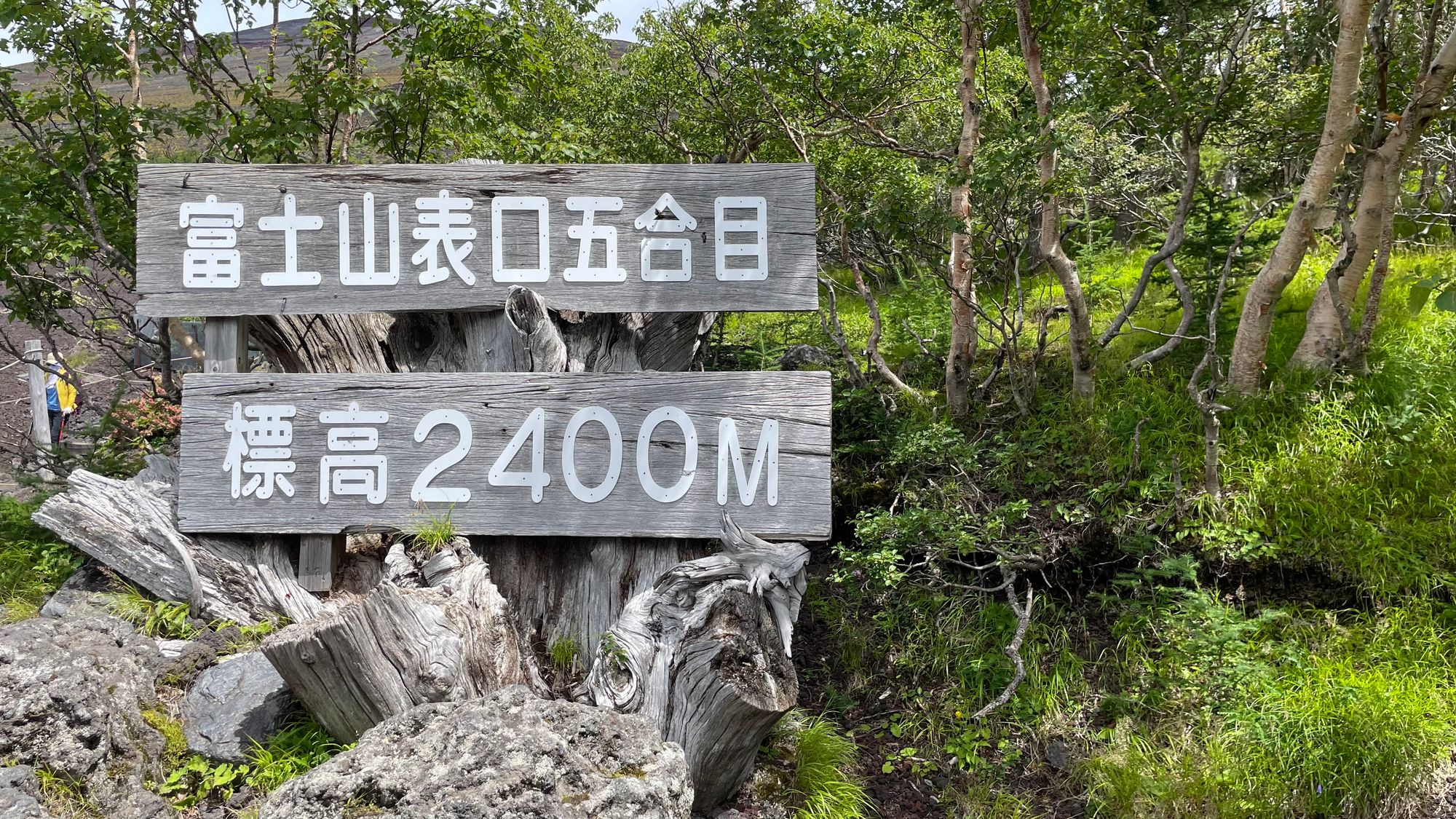 Regardless, Julia and I figured out how to get there and were blessed with amazing weather. The climb is said to be 4 hours up, 2 hours down. We were much quicker (with plenty of breaks still) and climbed up in about 3 hours. It was a fun time and we met some cool people along the way.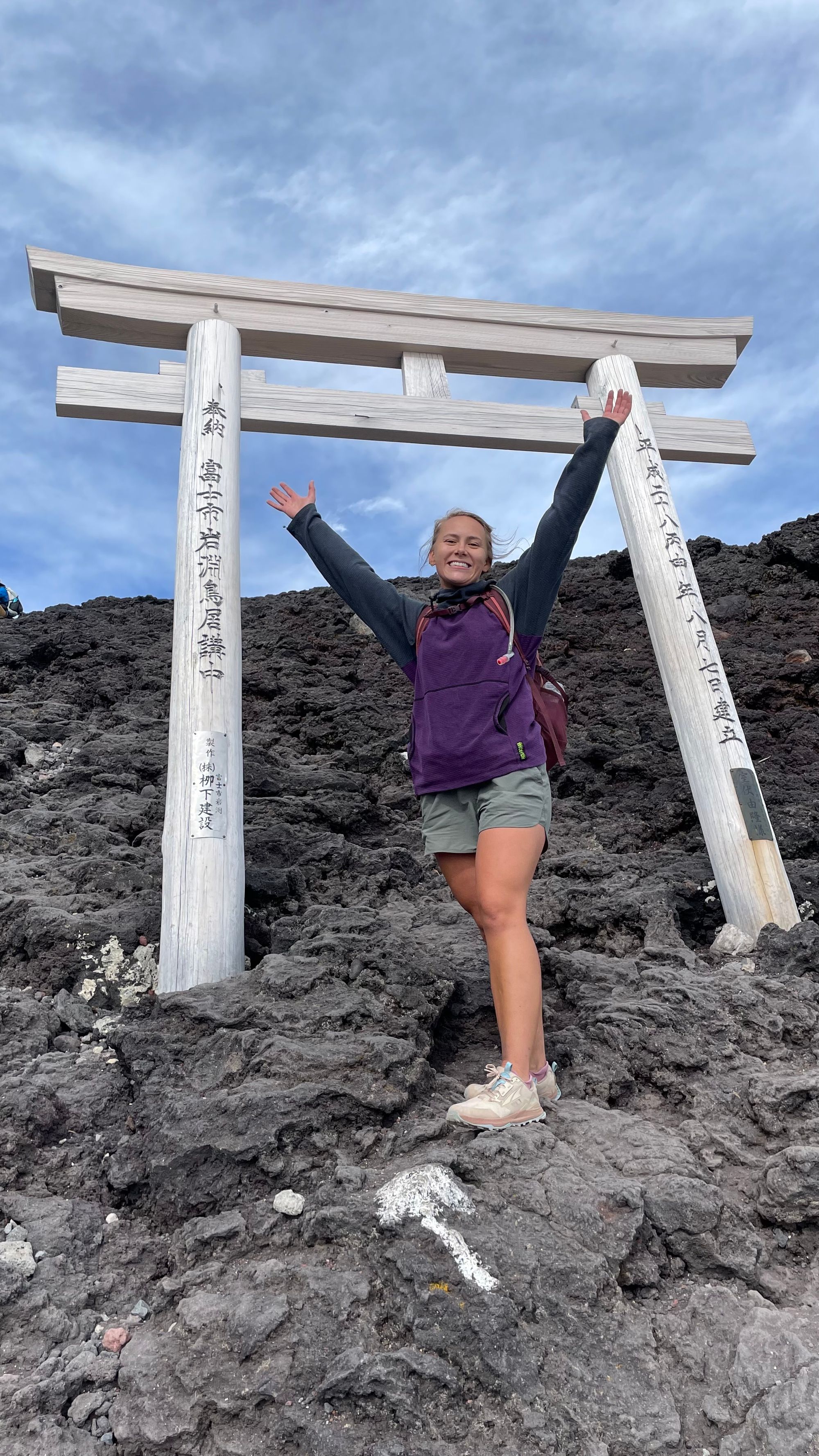 We planned to stay the night, but our speed was quick enough we decided to climb down as well. Due to it being volcanic, it is very slippery going down and took us an equivalent 3 hours. You can see in my last picture how exhausted I looked (and we still had another hour to go...)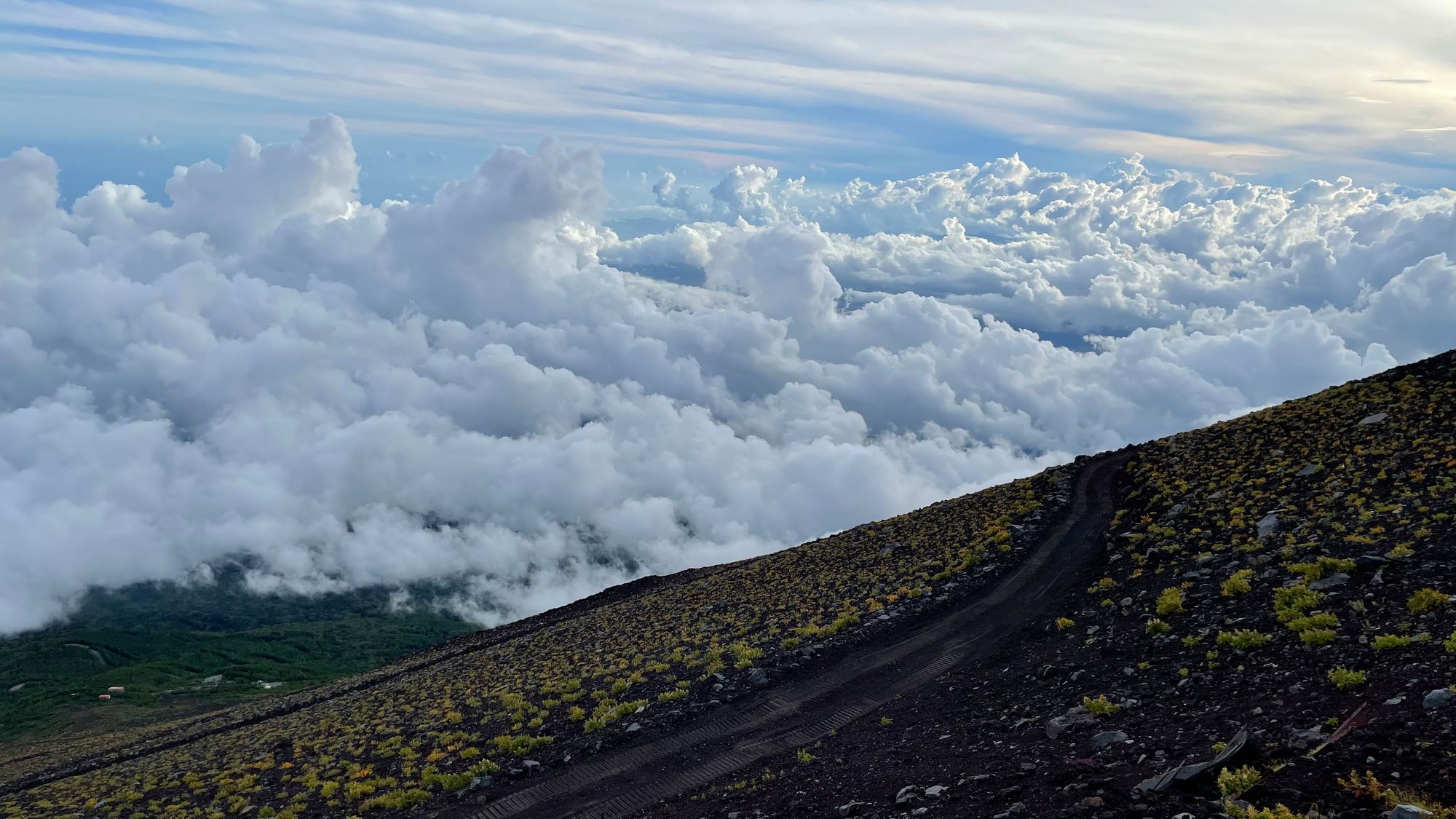 We were successful though and made it down by sunset! We then shared a cab back to town with a guy from New Zealand before parting ways at the train station. After another "journey" home, we were greeted by Mom who bought pizza from a local shop and told us about her fun day.
Mom went exploring around town and saw an aquarium, tsunami barricade, and the back of her eyelids as she enjoyed a day off. It was a blast.
Bullet Summary
Julia & Brad took a taxi to Fujinomiya 5th Station
Mom walked to the riverfront and saw city views
Julia & Brad climbed Fuji
Mom saw an aquarium
Julia & Brad went down the mountain (slowly)
Mom met the room cleaning people
Julia & Brad met Nick in the taxi back
Mom bought pizza (from a nice local)
Julia & Brad made it back, ate pizza, shared stories, & slept
---
Day 11, Thursday, August 31st
Closing out the family travels, we made our way back to Shinjuku and explored the town. With most things crossed off the list and satisfaction at how much they did, it was a relaxed time. We stopped by the Disney store, at some Shabu Shabu, and took another big nap. As they were getting packed late in the night, we started the new One Piece live-action and then headed for bed.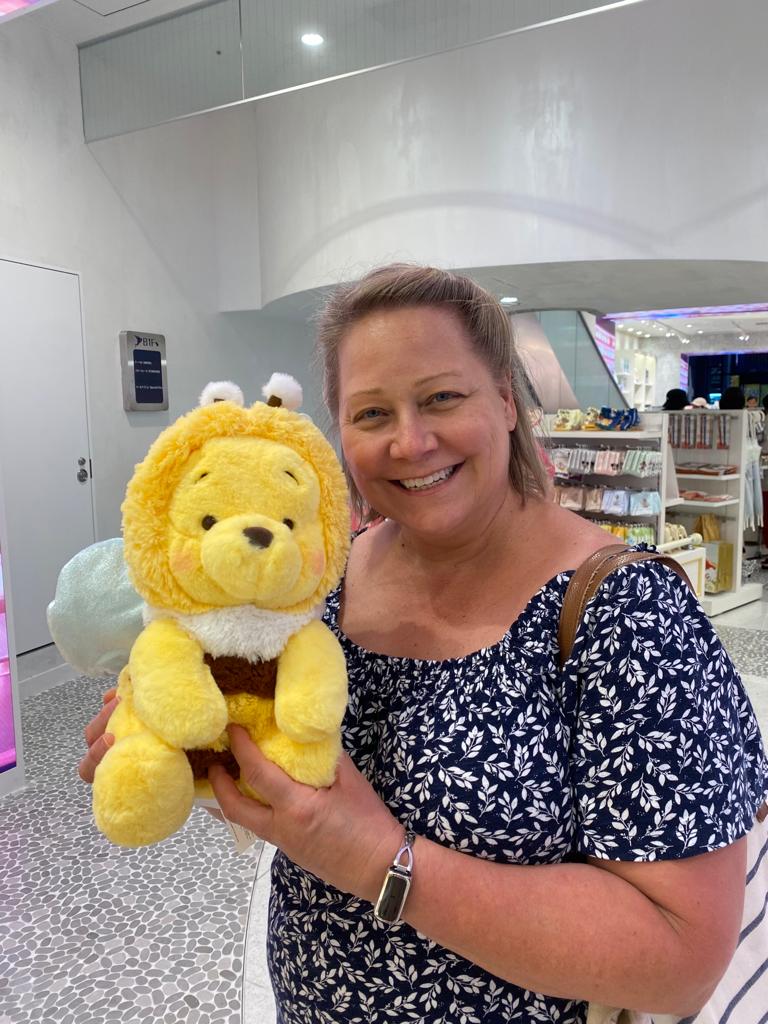 Bullet Summary
Checked out by 9
In Shinjuku by 11
Ate big lunch at The Hub near Brad's House
Took a big nap at the hotel (2 hours)
Walked the town (Tech store, Disney store)
Ate Shabu Shabu (thin meat in sauce)
Walked around candy-hunting
Went back and watched One Piece Live-action
---
Wrap Up
The next day was goodbye as they checked out early and headed to the airport. No big incidents with their departure which was great to hear. It was a blast showing them around and typing it all out like this has made me realize just how much we did!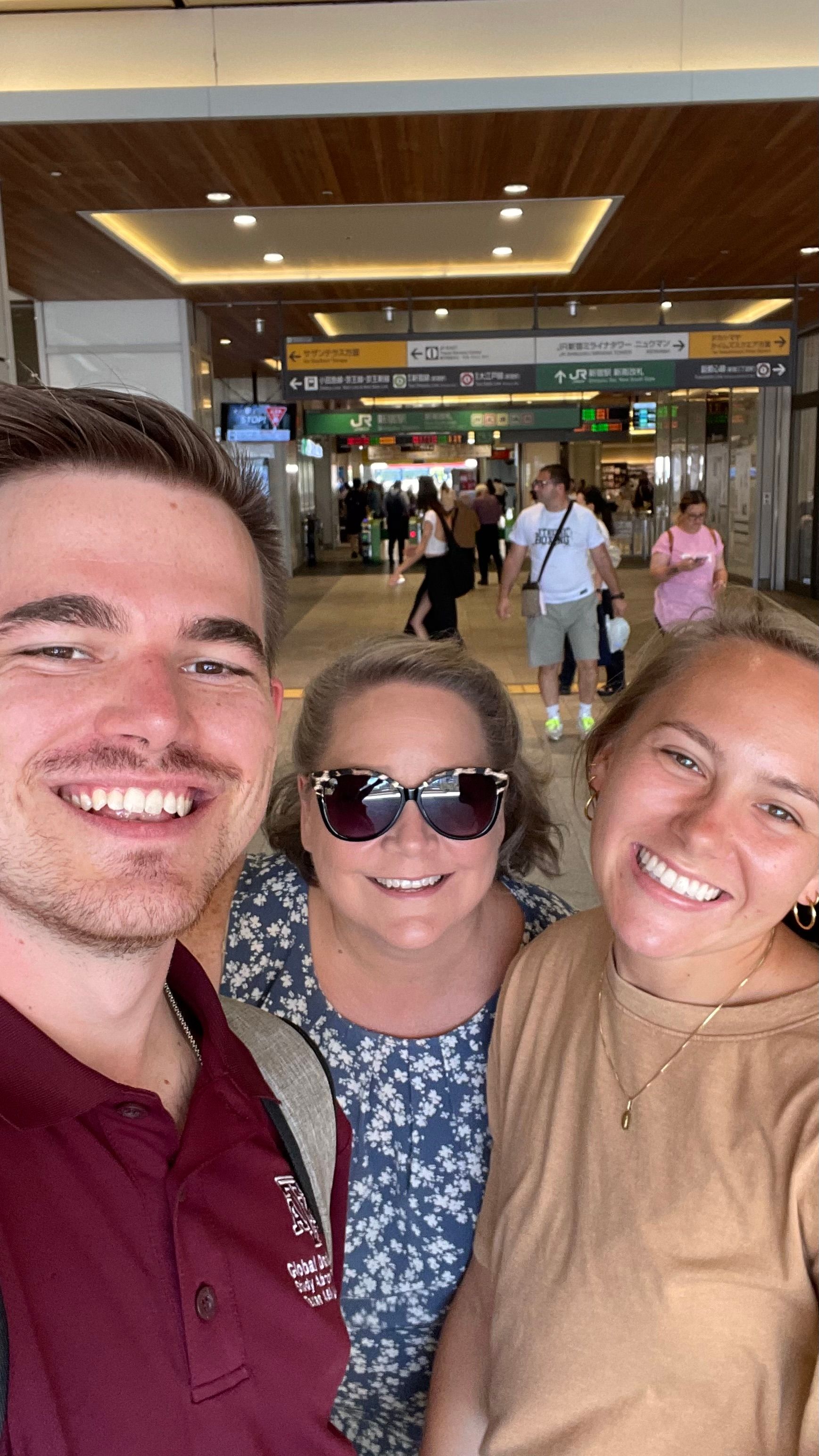 I hope you all enjoyed the glimpse into the trip and as always,
Thanks for Reading!
Bradley Wargo