Day 3 Prompt
For The Spoopy Season Challenge: "Favorite movie? Why?"
Initial thoughts
Middle School Bradley loved Iron Man...who am I kidding, grown-up Bradley does too
High School was by and large How to Train Your Dragon (It even made me want to be a music composer for movies because of how good the music was)
Why's
I'll dive into the why I liked each movie a bit more now.
Iron Man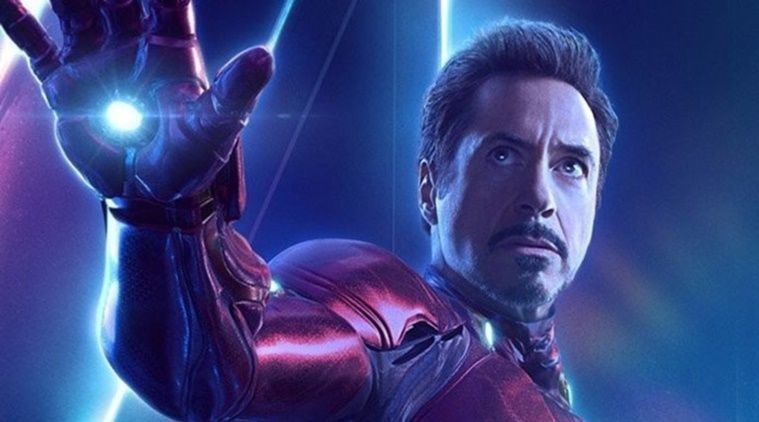 When I was growing up, I was always fascinated with math and science. Getting to see a dude in a metal suit shoot stuff and talk to a robot that did all of his calculations for him (Siri?) was super cool. I would always think "man, I want to be an engineer and come up with that stuff".
How to Train your Dragon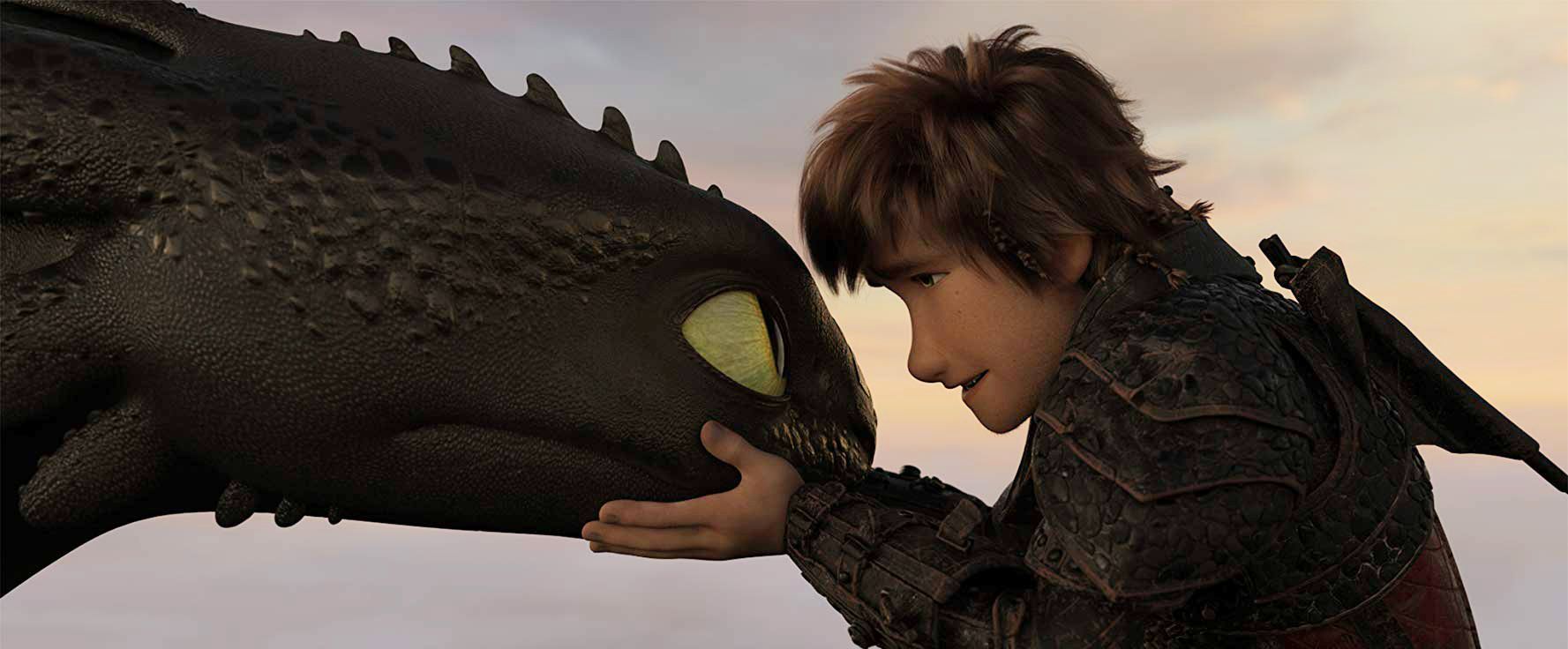 Though I had big dreams of math and science endeavors, I was also a voracious reader and would find myself lost in fantasy. One of my favorites (hopefully not a future prompt) was "The Phantom Toll Booth" by Norton Juster. It was one of those wacky and weird books with lots of word play. (You should check it out)
Because of this love of fantasy, it should come as no surprise then that when a movie featuring Dragons came out, I was pumped. Not only that, but at the same time, I was highly engrossed in music at school and with my high school and college years ahead, was looking at becoming a composer.
I can't tell you how many times I fell asleep to "Test Drive" and "Forbidden Friendship".
Grown Ups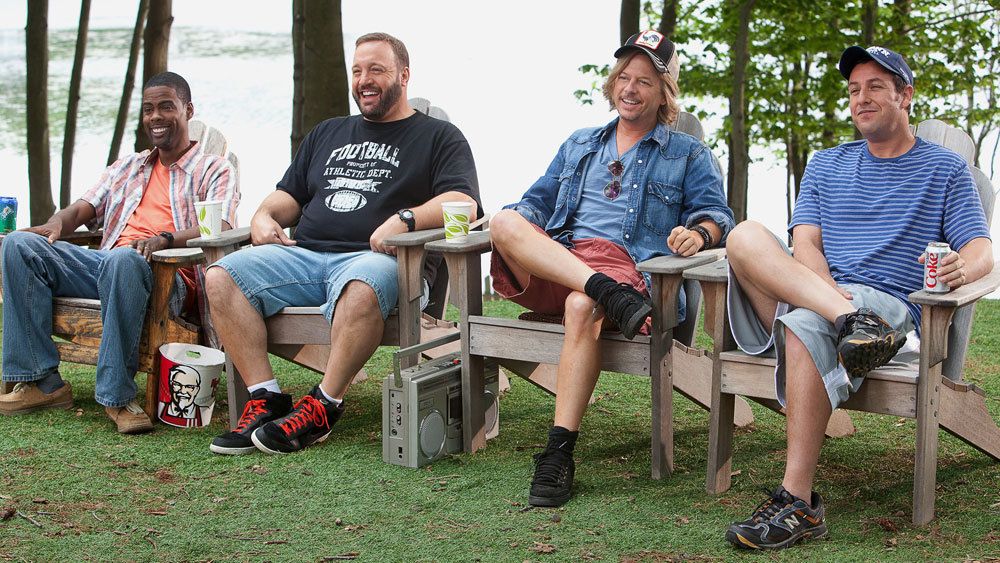 If you spend any time with me, you'll sense that I'm a funny dude (I hope). But it's the stupid dad joke funny, and who does that better than Adam Sandler? Adam Sandler and his best friends reuniting in a summer home, that's who. I laughed way too much at this movie.
It's not for everyone, but I love that you can put it on at any point in the film and know what's going on while still feeling happy. #AdamRocks
Aladdin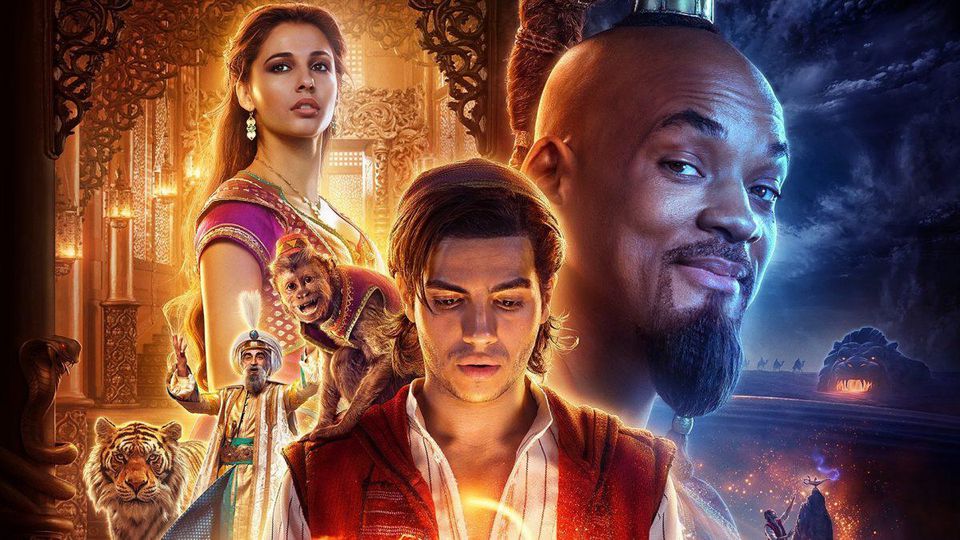 This is my current favorite film. I watched it 10 times in theaters I think. Even went to watch the D-Box (where the seat moves) so I could feel like I was flying on the carpet 😅 I will admit, it was a bit excessive, but I loved every minute of it.
Why Aladdin?
Because Aladdin is one of those underdog stories, and it's exciting to see someone come to understand that it's not money, wealth, fame, or the girl who makes him happy. It's his choice and his decision to be satisfied with what he has (unlike Alexander) and forgo what he can't have (leaving at the end of the film).
But in doing so, people gather and except you for who you are (her chasing after him). Plus, Genie gets freed, a blue Will Smith isn't that bad (I thought it'd be worse), and there's a really cute carpet scene where he makes a Disney sandcastle.
Sure, you could complain about the lack of logic such as "feed the people" with Jasmine's wishes before freeing him, but that's short sighted happiness too. You feed them now and then what? They sit there twiddling their thumbs? Get raided by others cause you have more food than them?
---
Runner Ups
I didn't mention a few of my other favorites, but I'll name drop them here for you to check out (though I'm pretty basic and you've probably seen them)
Alexander Hamilton (Wrote a piece about my favorite quotes)
The Great Gatsby (Always gives me the feels with how sad it is for Gatsby)
The Greatest Showman (This one is amazing and has lots of God/life allusions)
Starstruck (They're not all gold, but it's a keeper)
Charlie Brown Movies (Any of them, I'm a fan of Charlie and his gang even if they're not a fan of him)
What are your favorite movies?? Let me know? I'm always looking for new ones to check out (https://forms.gle/8DUcGewuuueJ1qMo9)
Thanks For Reading!
-Bradley
.
.
Image by Tanuj Handa from Pixabay